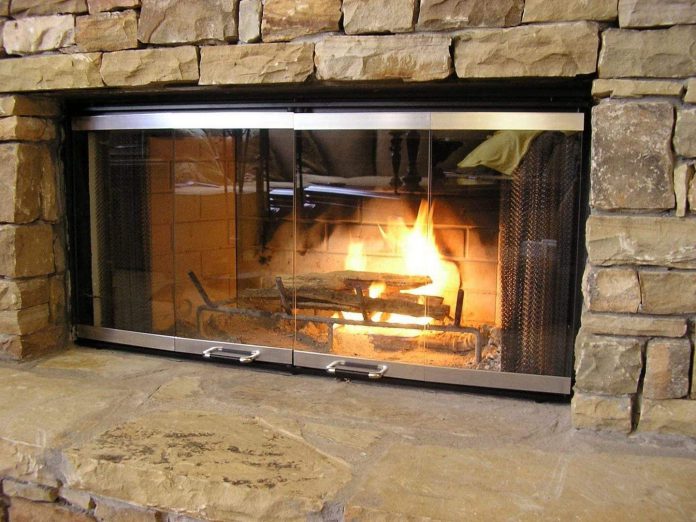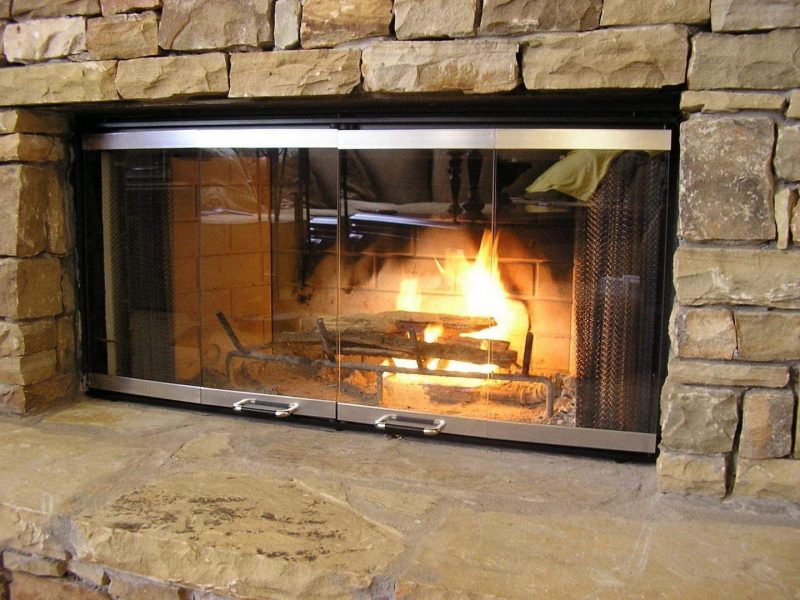 Some people use their fireplaces without protective barriers despite the dangers associated with this action. It is proper that you do not do this so as to keep your interior space safe and achieve other benefits.
We will discuss some of the advantages of making use of glass fireplace doors in this article and hope that you see reasons to do so. Furthermore, we will share some tips to help you get the right product.
The Advantages of Using Fireplace Glass Doors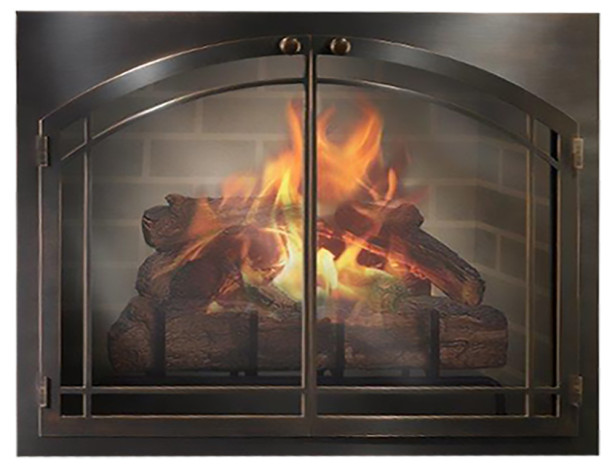 Using this protective feature has many benefits. Some of them are listed and explained below:
It Is Safe
You would be surprised by the number of fire outbreaks that happen because of an unprotected fireplace. This is especially common during winter because of the dire need for this part of the house.
Well, you can protect yourself, your family, and your property by making use of this feature. With this barrier in place, the possibility of burning logs falling off and causing damage is dealt with.
Another good thing is that even natural wood-burning fireplaces can make use of this feature. They only need to have the product that is best suited for their masonry or factory-built option.
Improves Air Quality
You get better interior air quality with this installation. For one, the heat generated will be cleaner and directed properly. This is especially important for options such as gas logs.
This is because most of the heat generated is lost to the chimney. With this feature, there could be a slight improvement that will benefit the occupants of the space.
Makes Maintenance Easier
Maintaining the fireplace is a lot easier with this feature. This is because the ash and all the byproducts from the burning will be trapped.
This feature will ensure that these byproducts do not escape the area. As a result, you will be able to clean a minute part rather than focusing on a large area that would have been affected without this feature.
Looks Good
Generally speaking, these products add more beauty to the fireplace area. They make sure the beauty is well reflected through the glass which is also good-looking. As a matter of fact, this is one of the reasons some people opt for this feature.
Improves the Efficiency of the Fireplace
We have gathered that this feature can help improve the efficiency of the fireplace. The reason is that the heat generated will be more intense since it is not very much affected by the air within the room. As a result, people that use this option are more likely to have a more efficient fireplace.
Energy Efficient
Options such as gas logs can benefit immensely from the use of this feature. The reason is that such heating options are not very energy efficient. They force the air in the interior space for combustion and use that to generate heat that is mostly lost to the chimney.
This can be a disadvantage if another heat source is used as an alternative. This is because the heat generated by the other heat source will be wasted by the gas log. Well, the use of these glass doors can help. This is because it limits the amount of air used by the gas log or any other heating source.
For more information on how energy efficient these products are, you can visit: https://thearchitectsdiary.com/do-fireplace-glass-doors-really-save-energy/
Tips on How to Get the Right Fireplace Glass Door
There are many amazing options in the market but you must be particular about getting something best suited for you. To do this, you should take note of the following:
Your Kind of Fireplace
The option you purchase should be largely determined by the kind of fireplace that you have. Generally, there are options best suited for masonry as well as factory-built setups. Just make sure your choice is best suited for you.
The Size of Your Fireplace
You need to measure and take note of the size of this part of your interior space when considering this feature. The reason is that the door has to fit in properly. This is important for easy installation.
Good Looking
You should go for something that looks good. Considering that this is subjective, you should go for something that looks good to you. Choose something that appeal to your taste regardless of it being traditional or sophisticated.
Good Ceramic Glass
Ceramic glass is what is mostly used for this kind of product. This is because only a few glass options can withstand the intensity. However, you should still make sure your choice is good enough.
On a Final Note
The use of fireplace glass doors is very helpful for many reasons. However, we advise that you do not consider this option if you have little kids that like to move close to the fireplace. The reason is so that they do not get hurt because of the hot glass. For more on this subject.
Other than this, we strongly advise that you consider using fireplace glass doors as they offer many benefits as have been discussed here.