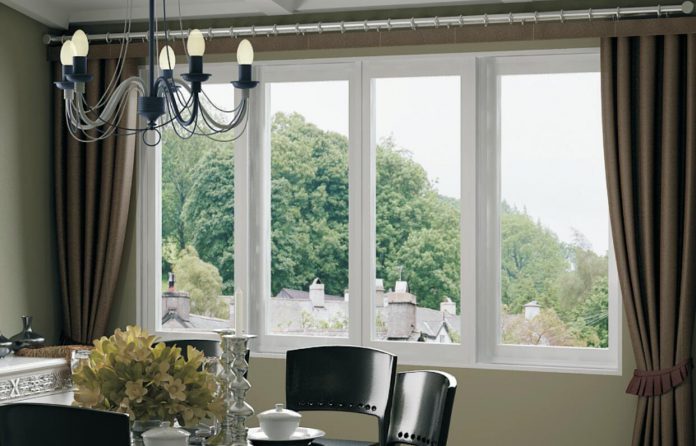 Thermal glass windows have been around for quite some time now. In many homes, they are preferred over standard quality windows due to their energy efficiency benefits. They are built using several panes of energy-efficient glass, so they can withstand high temperatures without breaking or sustaining significant damage.
You will often find this type of glass used around fireplaces or wood stove projects in homes and commercial buildings. Whether you are thinking of having a custom fireplace or need to install quality glass around it, choosing thermal windows can be a daunting process given the many options available. All the same, you don't have to break a sweat about it if you're well-informed. Here are four useful tips you can use when choosing thermal windows.
1. Do Some Research
Depending on your level of knowledge about this product, you should conduct some research and learn about the best types of windows with thermal features available. There are many advantages to getting these windows mounted, but you can't make an educated decision until you know about them. Before you do anything else, make sure you are familiar with thermal windows, along with the various options available. This will guide you in choosing the best option for your needs.
2. Compare Different Labels
When choosing thermal windows, you'll want to look at window labels with your priorities in mind. This is because there are so many window styles on the market, making it more challenging to choose just one.
3. Go for a Reputable Firm
Finding a window company that carries trusted name brands and provides a free consultation is the perfect way to shop for thermal replacement windows. Such a company will have a knowledgeable and experienced installation team who will answer any queries you might have about the products.
When choosing thermal glass for your insulation, they will guide you in making the right pick depending on your needs. They also recommend the best solutions in case you are looking for tempered glass or ceramic glass for your thermal windows. Reputed contractors will also help you with installation, ensuring the project is completed within minimal time to avoid disruption in your interior spaces and daily routines.
4. Have a Budget
A thermal window such as a double pane can cost anywhere around $500 per window. The price may depend on several factors, including the window manufacturer, window frame design, and whether you want double or triple-pane windows. Thermal windows also have higher energy star ratings than your casual ones, which is among the reasons why they don't usually come cheap.
For this reason, it is crucial to have your needs and expected outcomes in mind, so you don't end up breaking the bank during your thermal window installation or replacement project. Before the project, conduct some research so you have an estimated budget to work with.
Including their use around fireplaces, thermal windows have several functions in homes and commercial premises. They are constructed from tensile high-quality glass that can withstand high levels of temperature for a long time. When you have a project involving the use of these windows, the above few tips can help you make the right choice.