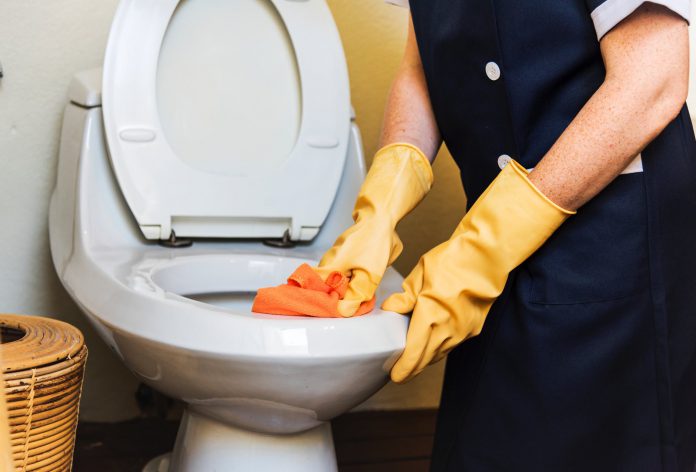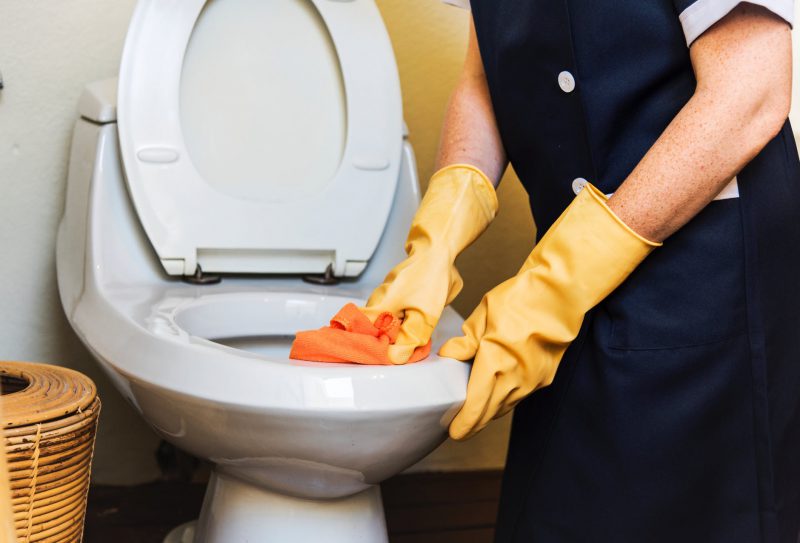 The cost of professional cleaning in your home can vary drastically. Factors like how often you clean, the size of your home, and the number of rooms will all play a role in the cost to hire a professional cleaner. You might be surprised at how much it costs for someone else to do this work for you!
One common misconception is that hiring professionals will always be more expensive than doing it yourself. This isn't necessarily true, so sometimes hiring a pro just makes sense.
What to Expect from a Professional Cleaner to Keep Your House Clean?
What is professional cleaning? A cleaner is someone who comes into your home for an agreed-upon amount of time on an agreed-upon date or days per week to clean up after you. Cleaning responsibilities may include dusting surfaces, vacuuming carpets, mopping floors, washing dishes, and then putting them away along with other household chores.
There are multiple benefits to hiring a cleaning company if you have a hectic lifestyle that involves rigorous work demands or caring for children – or both. If you're considering hiring a professional cleaning service, understanding the costs involved can help you save money.
Below we'll discuss the factors that can affect the cost of a professional cleaner's service:
Location
The cost of professional cleaning services depends on where you live. Generally, larger metropolitan areas are more expensive to live in and this will also affect the price of your home's care. For example, hiring a service to keep your house clean in Sydney will have a different set of costs to more affordable places like Perth.
You'll also need to consider where your professional cleaning company is located. If they are outside your area, you'll need to pay extra fees for their traveling costs. Ensure your potential cleaning company to hire is relatively closeby.
Your Home's Size and Condition
Your house's size and condition will directly impact the cost of a cleaning company. Larger homes with more furniture, fixtures, and appliances will likely need more time to clean than smaller, relatively clutter-free spaces. If you're looking to save money by hiring professionals who offer their services at lower rates, be sure they specialize in only one or two areas (e.g., bathrooms).
For large homes, professional cleaning businesses charge per hour. So the bigger your home is, the longer it takes them to complete tasks like vacuuming and mopping floors. While professionals also charge hourly fees for smaller spaces, you'll spend less time and money if you hire a company specializing in smaller jobs such as bathroom cleaning.
Types of House Cleaning
Depending on your cleaning requirements can affect your service's final price. It's always important to check beforehand what's included in your cleaner's service. For example, if your cleaning company does not include window cleaning in their service, it's best to research and contact a credible specialist who can perform that task.
Below are three standard house cleaning services that homeowners opt for:
Standard Cleaning
Standard cleaning service includes a thorough vacuuming of carpets, drapes, and furniture. You'll also have your window ledges washed down and dust removed from light fixtures, door frames, and baseboards.
Having your house cleaned regularly assures that there are no germs, bacteria, or dust mites living in hidden areas of the home. You can quickly reduce the risk of allergies by having it done more often than just once per year. At minimal, if you are willing to spend the money, opt for a standard cleaning service at least once every six months.
Deep Cleaning
This service is not always necessary to keep your home at an acceptable level of cleanliness, but it's ideal if you have pets in the house that shed heavily or if you're expecting guests. It provides for an even more thorough cleaning than what would typically occur during a standard cleaning session.
You should call for this type of service once per year, though many people opt to use this service every six months like a standard clean. You may find that your company will offer discounts for those who use their services regularly.
As this service type requires more time, expect the price to be higher than a standard cleaning service.
Move-in/Move-out Cleaning
Move-in/move-out cleaning is a service that provides for residential buildings with multiple units. This type of service typically involves the deep clean and sanitization of an entire building, including all common areas, hallways, lobbies, and stairwells. These services are often utilized before new tenants move in or when there has been extensive remodeling done on the property.
This category also includes post-occupancy cleanings where professionals will return after residents have moved out to give the unit another thorough deep clean. It involves deep cleaning carpets, scrubbing toilets, dusting surfaces, and vacuuming floors with a powerful machine, among other tasks.
Although this service is more costly than a standard clean, home sellers often find this style of service quite desirable as they can prepare them for showings without worrying about these things themselves.
Cleaning Frequency
The frequency of cleaning services typically depends on the occupants living on a property. Some prefer their home to be cleaned every week, while others might prefer biweekly or monthly cleanings.
It will also depend on the level of dirt and clutter in your home. Factors like pets, children, smokers, or even just a chaotic schedule will all contribute to how often you need a professional cleaning service. For example, animal fur is a common cause for pet allergies that you can keep at bay by regularly cleaning your home.
Should you Hire a Professional Cleaning Service?
It's worth hiring a professional cleaner if you don't have the time to clean your home yourself or want more than just a basic cleaning service. A pro will remove dust and grime build-up, polish furniture, and scrub down kitchen cabinets. They'll also do the labor-intensive jobs that require specific tools that you may not have.
If your home tends to accumulate dirt quickly, a regular cleaning service may be ideal if you lack the time or energy to clean it yourself.