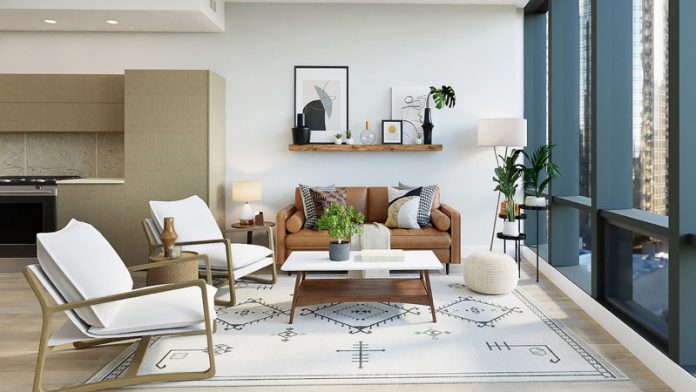 If you are looking for a way to switch it up inside your home, you may be taking a look at your decorating scheme, wondering if there is something you can do to improve it. Even though trends can change quickly, there are a few easy ways you can make the inside of your home a bit nicer. What are a few of the current trends that are taking place in the world of interior decorating? Take a look at the list below, and consider reaching out to a professional interior designer who can help you update the decor in your house.
Focus on Sustainability
One of the biggest current trends has to do with sustainability. Today, there's a lot of focus on climate change. Therefore, a lot of people are taking steps to reduce their environmental footprint. If you are looking to do the same thing, you may want to consider incorporating a few plants into your interior decorating scheme. Even if you do not necessarily have a green thumb, there are plants that are relatively easy to care for. With a bit of sunlight and some occasional watering, you can bring the garden inside your home. This is also a great way for you to clean the air in your home, making it easier for people who suffer from chronic medical conditions such as allergies and asthma.
The Rustic Look Is Becoming Popular
The rustic look is becoming popular, as many people look for modern farmhouse wall décor. For example, you may want to identify some would that you can put up in your building that has a bit of character. Or, you may want to look for some rustic farmhouse equipment you can hang on your walls. There are plenty of ways for you to bring the farmhouse to your building. You may want to consider going to an old antique store in your area. You may be surprised at the wide selection they offer. There are plenty of ways you can align this interior decorating scheme with the current decorations you have in your home.
Minimalism Is In
Another one of the biggest trends that are currently in involves minimalism. Minimalism refers to the idea of decluttering your space. For example, you may be looking for decorating items and furniture that has clean, straight lines. You may also be looking for things that have single colors. In particular, you may want to think about putting the trend to use in your bedroom. If you are having a difficult time falling asleep at night, it may be because there are too many items distracting you as you try to go to sleep. If you bring a minimalist touch to your bedroom, you may find it easier to fall asleep and stay asleep. If something is not necessary for your bedroom, consider removing and replacing it with something that has straighter lines.
Empty Space Can Be Refreshing
Finally, space can be refreshing. Even though you want to put something on every wall in your home, this may not necessarily be the best approach. There is something cleansing about looking at a wall that does not have anything on it. Of course, you do want to put up a few items in your home; however, if you cannot think of something to go on a specific wall, do not stress. There's nothing wrong with having a bit of empty space on your wall.
Find Ways To Improve Your Interior Decorating Scheme
Ultimately, these are just a few of the biggest trends that are taking place in this field. Even though you want to keep up with the trends, it is important to remember that this is a personal decision. You should think about what you want to put up in your home. Then, you can always find a way to tailor your preferences to meet current trends. If you have questions or concerns about how you can incorporate any of these ideas in your home, you may want to reach out to an interior designer who can help you. That way, you can make sure that everything looks perfect when you are done.