Roohome.com – Minimalist apartment interior design still being the favorite concept. Why? Because it is easy to apply and never wrong in making a beautiful and comfortable room. It also helps you in minimalizing your budget. You do not need to worry about the result just because it does not spend lots of budgets. Because it will never reduce the beauty of the room at all.
Minimalist apartment design with black and white color scheme
Black and white color combination is one of the other great choices that perfect for completing your apartment design. The soft white color helps you to get the relaxed feel, and the black one makes the room calmer. So, both of them are the perfect combination that you can apply as your apartment interior color scheme.
Minimalist furniture design with the black color looks so cool and cushioned. It will be the comfortable space for laying all day, and you need turn your alarm to help you wake up early. Besides that, applying the simple pattern on it also good to minimalize the use of decoration. It will decorate it naturally. Then you will get the coziest space.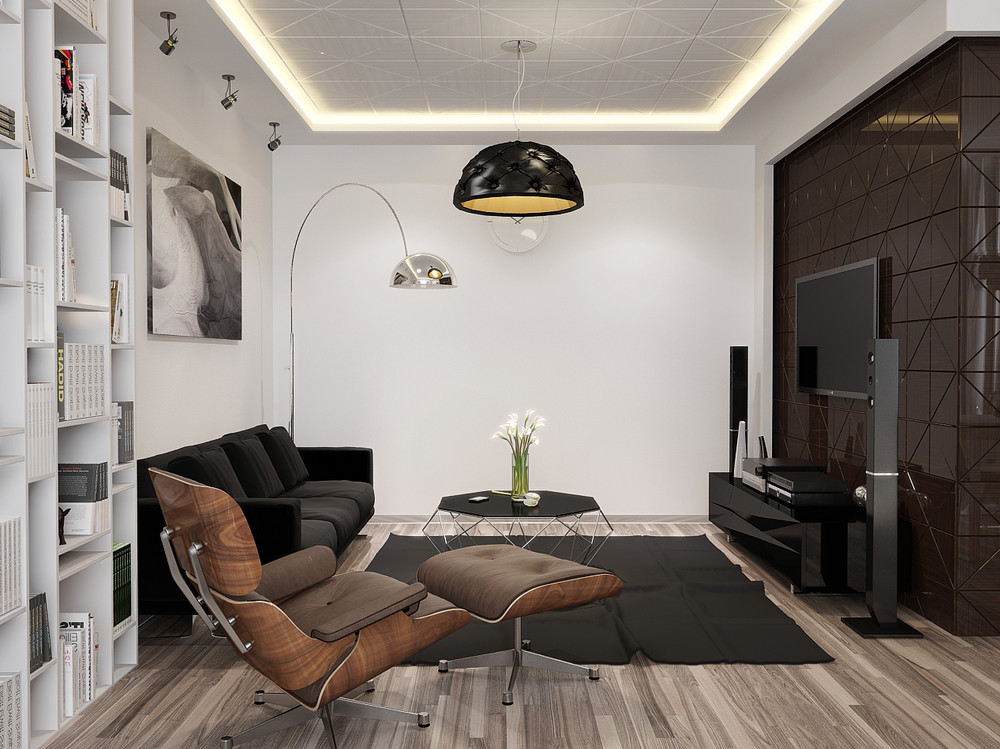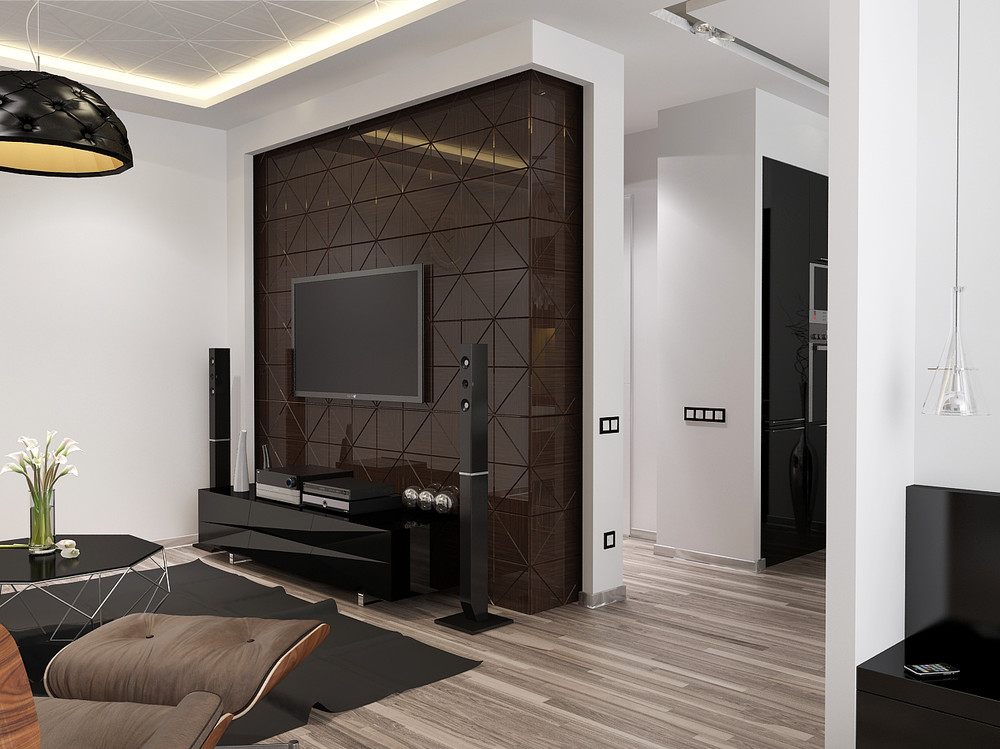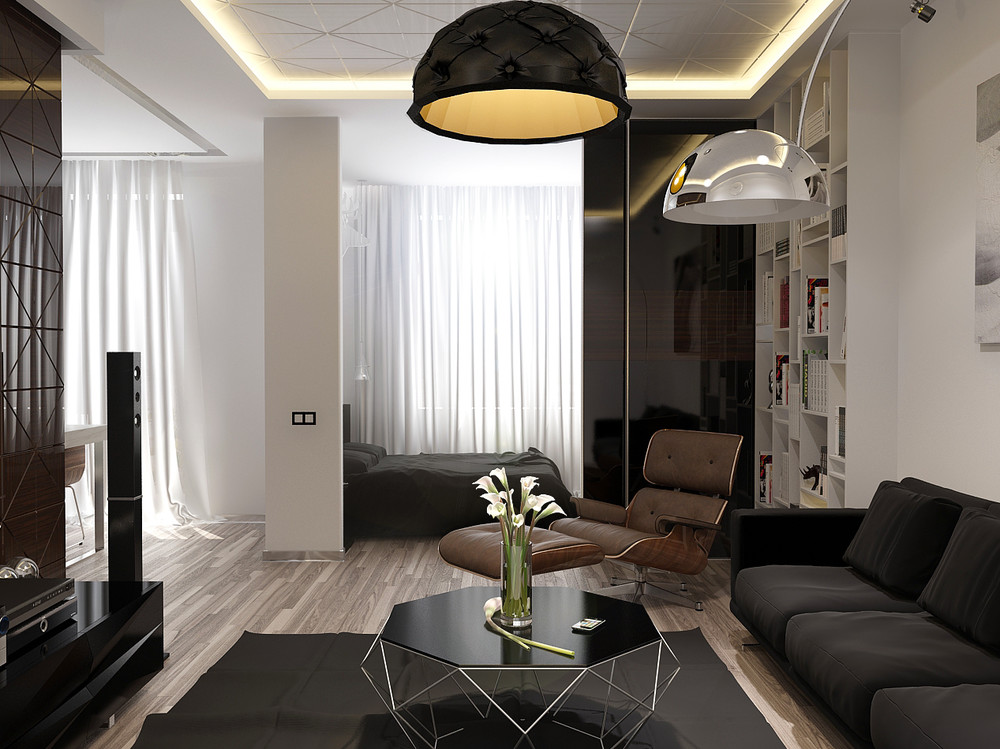 A small bedroom with the minimalist concept is perfect for you that do not like the complicated design. It is simple and supports the silent feel that can make you get your productivity of sleep. You can apply the white curtain on it, so it will be more dramatic.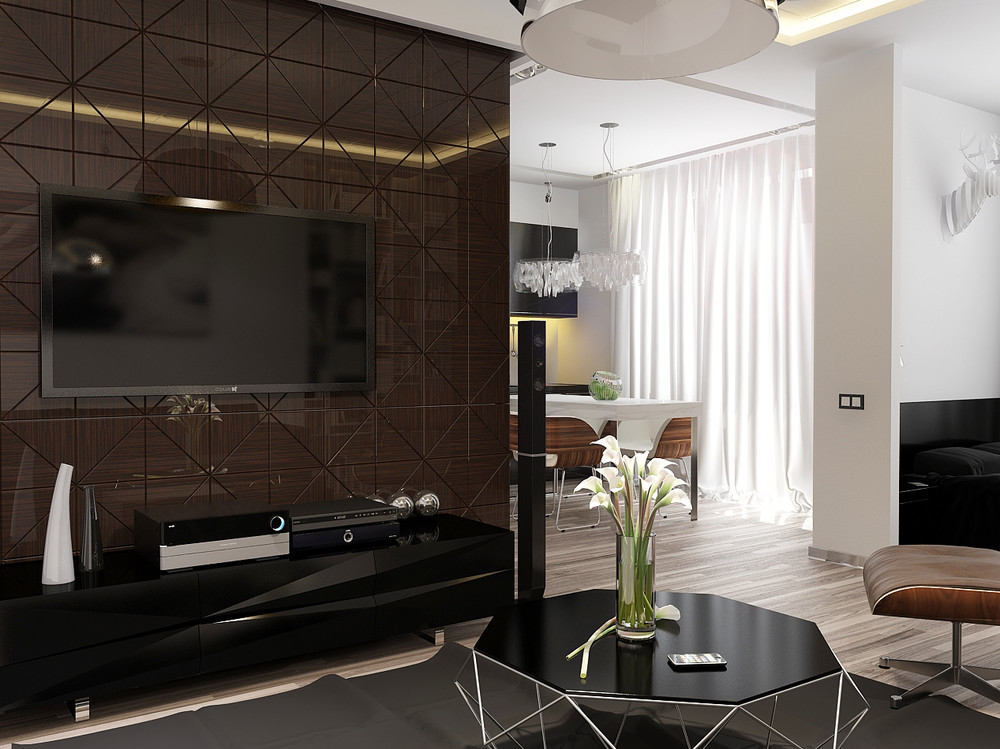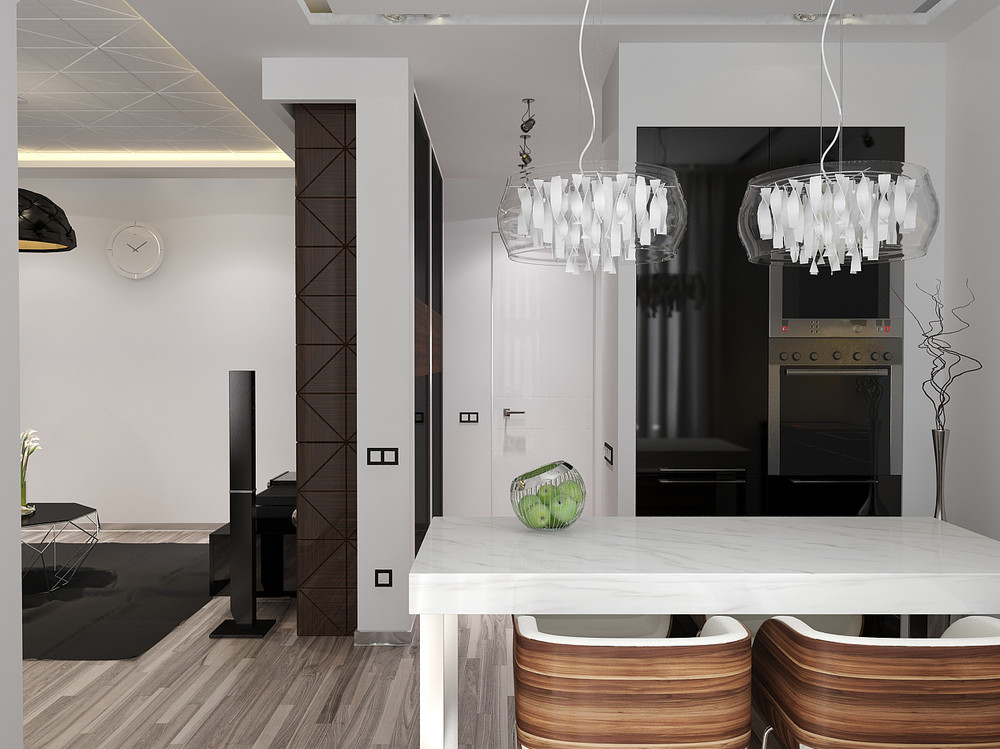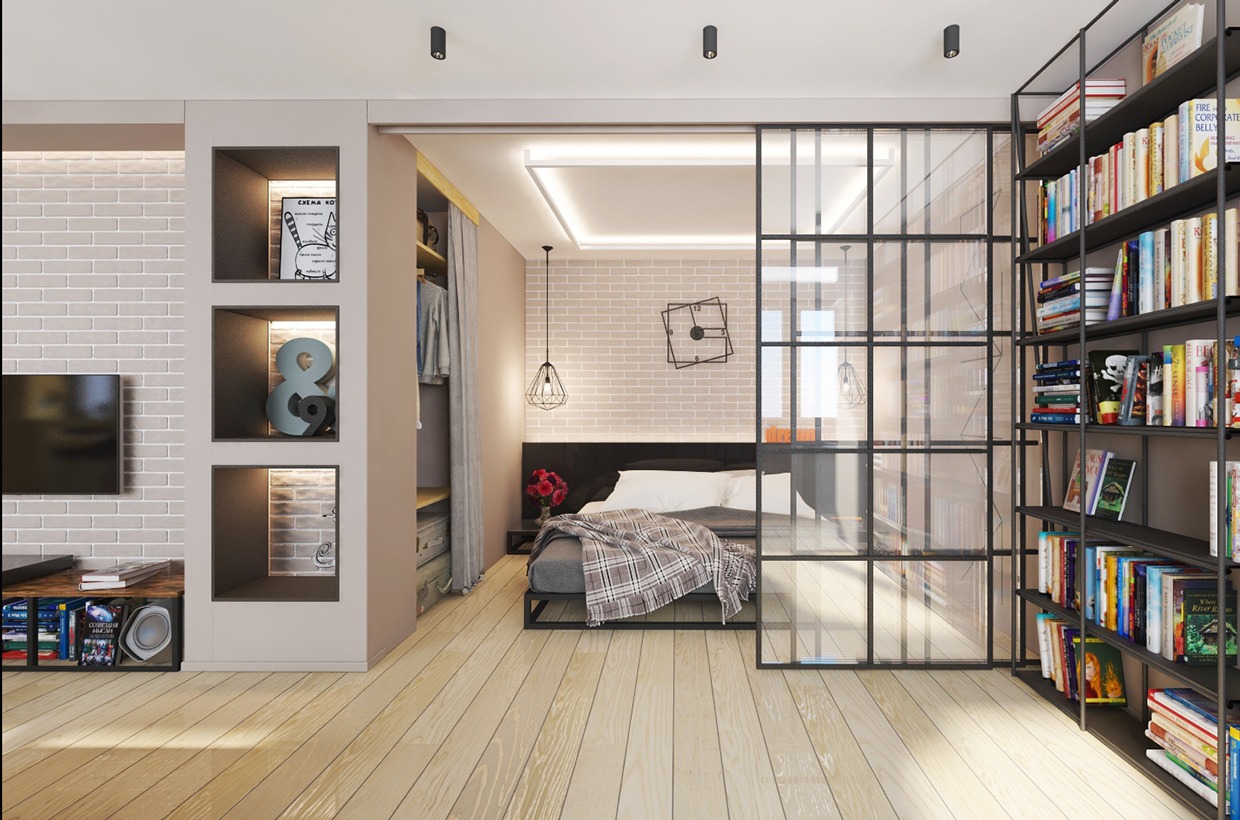 apartment interior design with the best storage will help you in minimalizing your room. It will be effective to make your room still looks spacious. It also avoids the stuffy feel that might happen on it. So, you can apply it in your apartment. Using a sliding door for spacing your bedroom will be more beautiful. It is a good solution for small apartment actually. You can use an ice glass or something like that as long as it can maintain your privacy.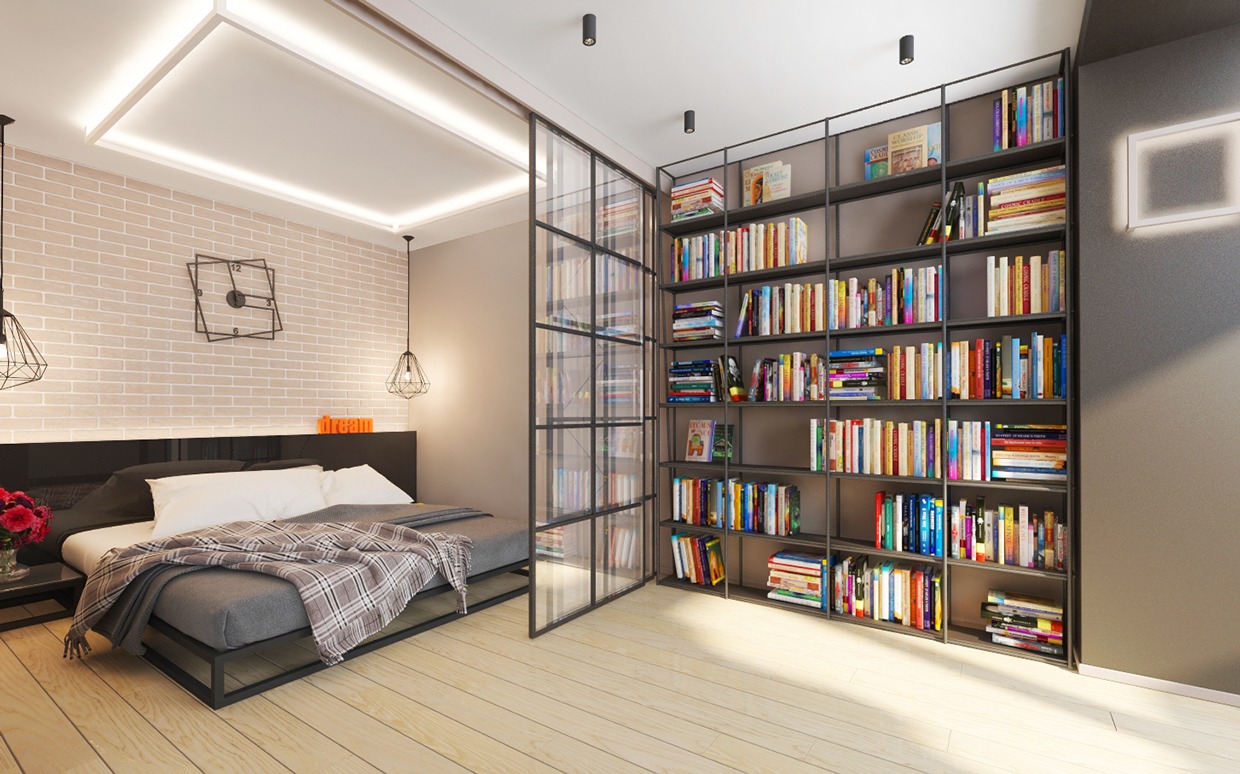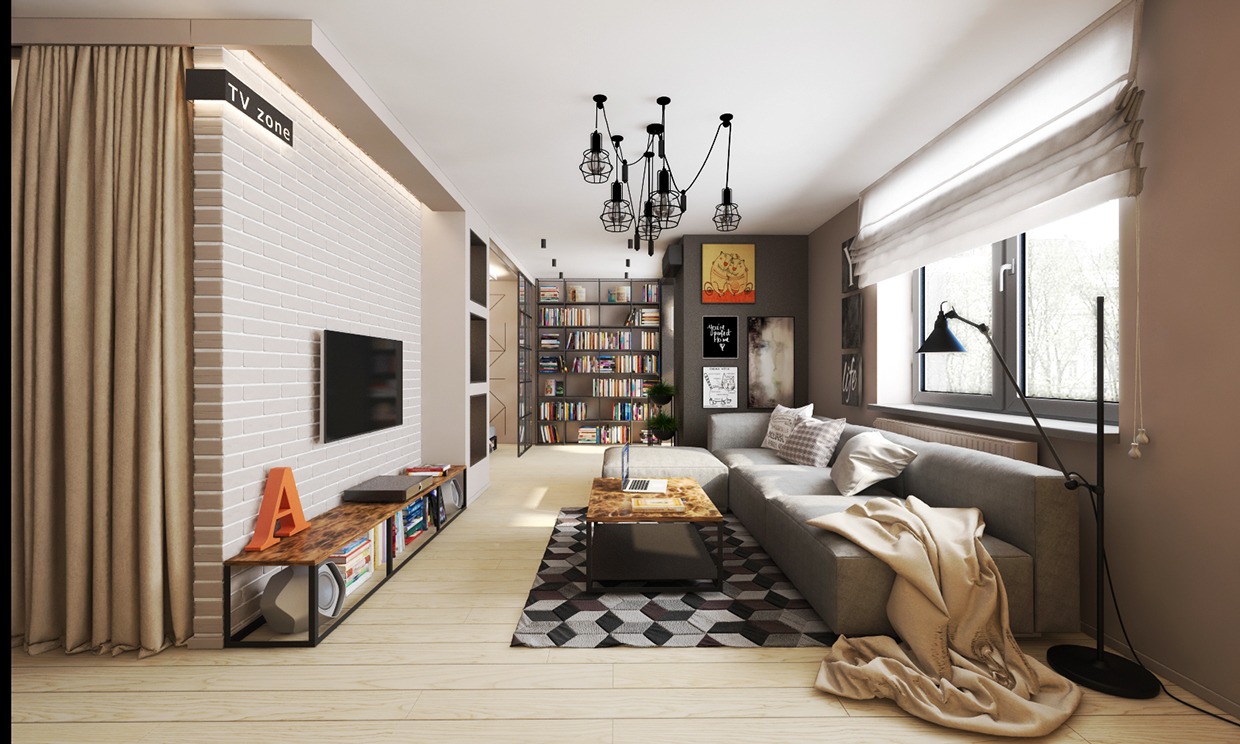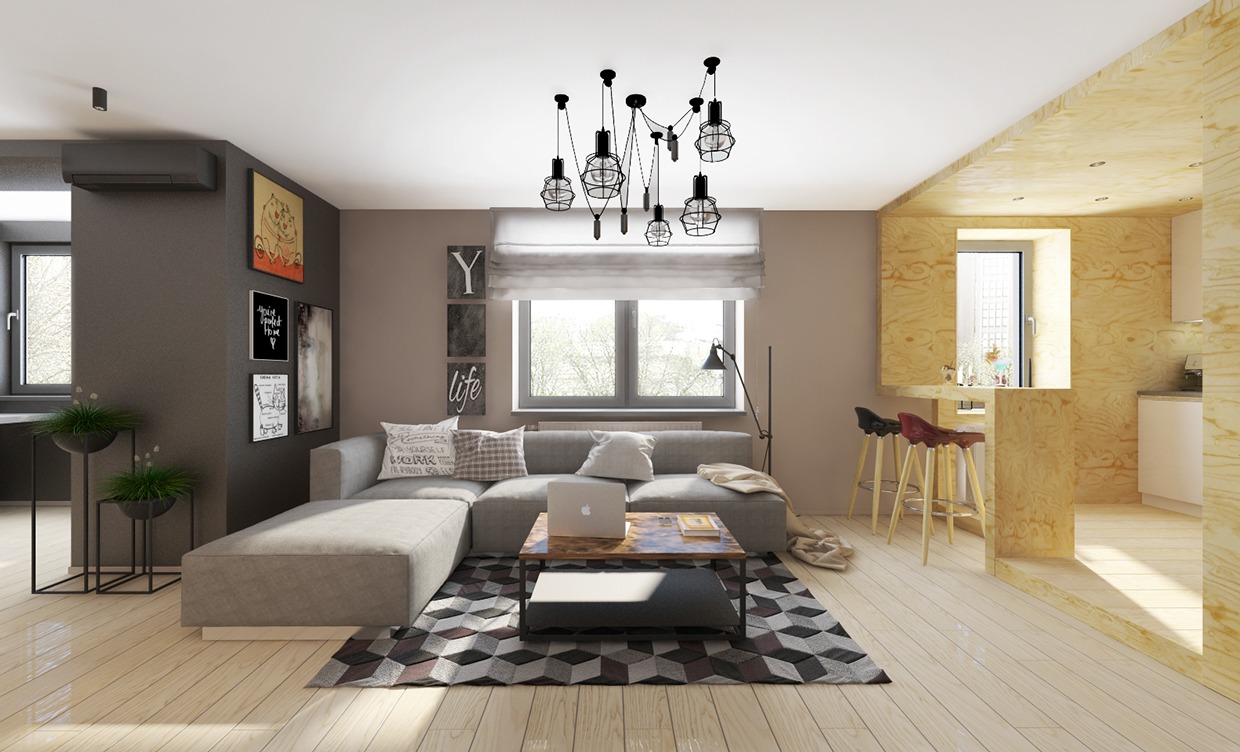 Bar kitchen design with the different tone will make a different feel for your meal time. You can use a different color or material for it, to make it charming and not too bored.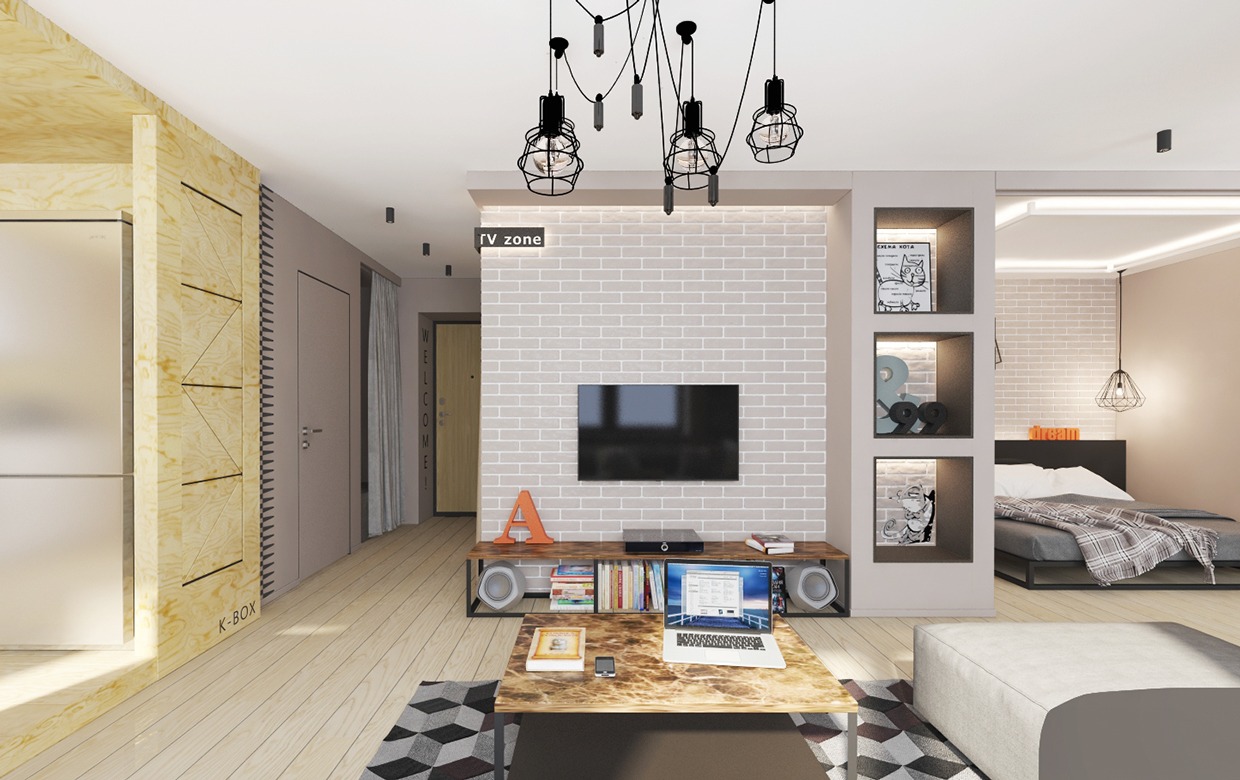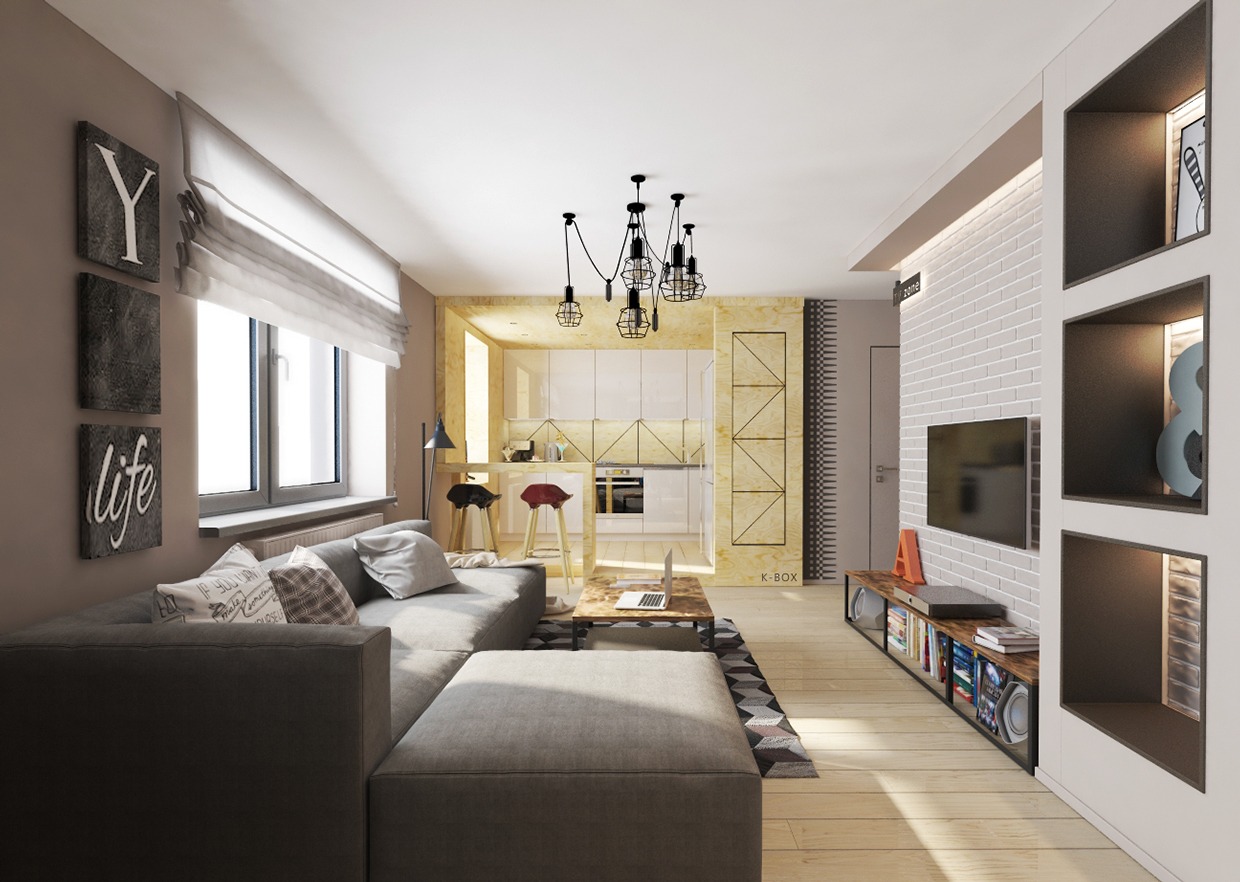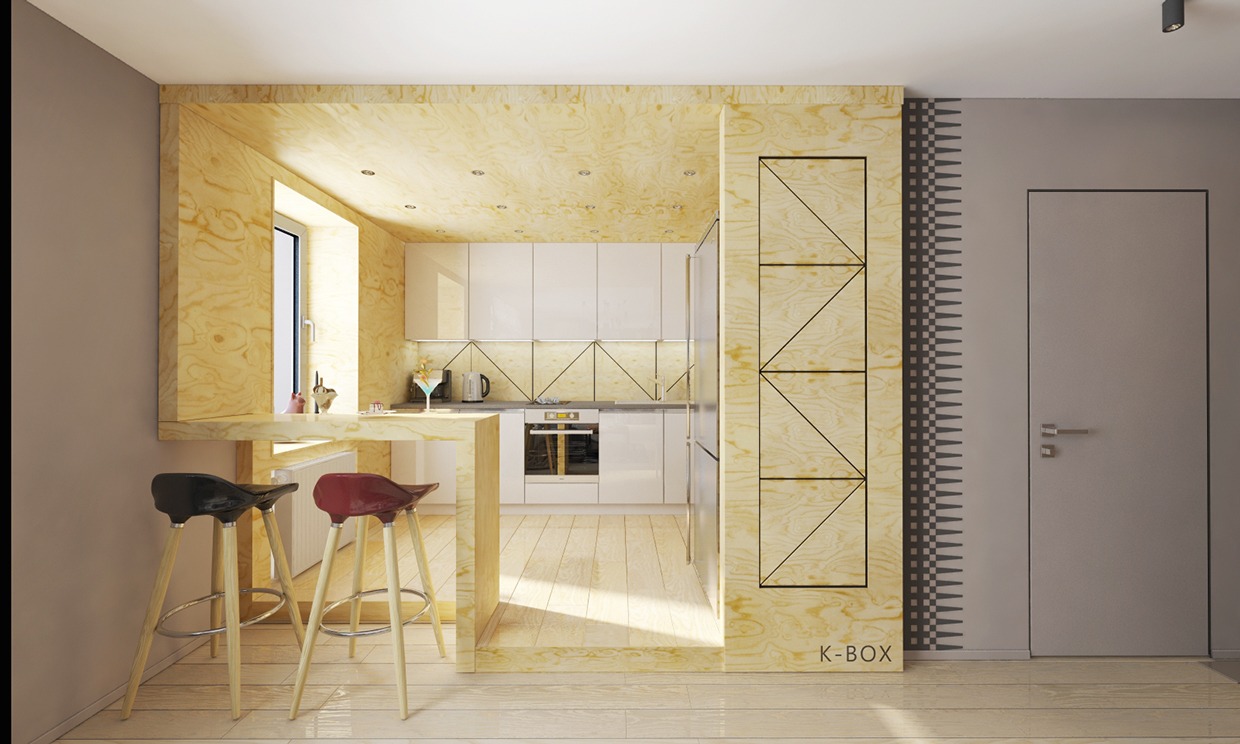 This wooden kitchen that was covered with the bright color will catch attention and make a really nice impression for anyone who comes there. It can be your references in