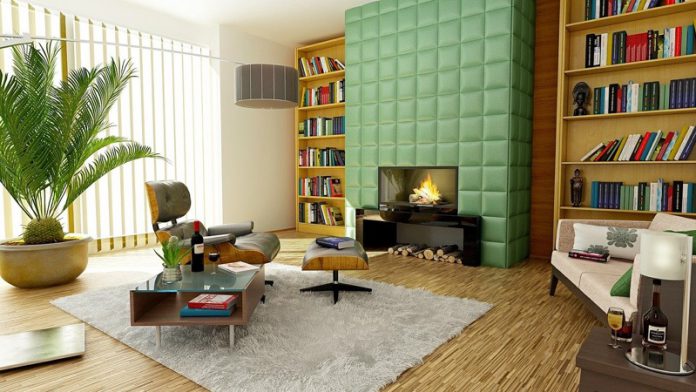 In the present day, people are constantly moving from one place in their lives to another.  Relocating from one city to another is a frequent change in one's life. The reasons for moving could be more than one – career opportunities, higher education, transfers, or personal reasons. However, shifting never gets easy. Even though it is a gratifying experience, settling in a new home in a new city can be daunting.
The initial hurdle of moving to a different place is looking for the perfect apartment. However, the toil starts once you have signed the papers and have moved in. The hurdles one can face in their first year of moving into their apartment are aplenty. From unpacking and arranging items and dealing with the landlord to adapting to the local environment, the possibilities are endless.
There could be events that test your situation as well. Think of hidden water damages, malfunctioning appliances, and burglaries. Thus, it becomes necessary to keep a plan handy to avoid such adverse situations. In this guide, we shall look into a few possible challenges and their easy solutions.
Top Challenges after Moving into your Apartment
It takes time to build a home out of a new place. Apart from that, setting up your personal space requires adjustment and a lot of maintenance. Some of the difficulties every new homeowner is sure to encounter are given below.
The packing and unpacking process is in itself quite perplexing. There is confusion regarding how to unpack your items safely and rearrange them. Not only does it require effort but coordination as well. You might need to keep track of all the new purchases that your apartment needs. A well-arranged apartment uses space effectively.
Solution: Try distinguishing the items into separate groups if you have not done so while packing them. You can make a list or inventory so that you are aware of your belongings. Keep cartons handy as they can clear a lot of clutter and tuck them away safely.
The Internet is a necessity in today's times. The initial days of relocation are usually spent without the constant need for connectivity. However, a strong Wi-Fi connection is a must for life to continue once you have settled in. A new city will require you to look for service operators and decide on a specific plan to avail of their services.
Solution: Make a list of Internet service operators in your area and visit their websites to check out their service plans. Make sure to speak to your neighbours to find out what serves them the best. This will allow you to save your precious time and allow you to get to know your neighbourhood.
No matter which neighbourhood you move to, concerns for safety are constant. You could worry about how to secure the neighbourhood in matters of burglaries and petty theft. Of course, your digital lock and alarm will help you, but it is always better to keep a fall-back option in place. Some of the accidents or hazards while you are adjusting to a new home are beyond your hands. This is where the need for apartment insurance comes in.
Solution: An apartment insurance offers protection to all your personal belongings in the face of an adverse event. Purchasing home insurance can be an excellent decision to cover all unnecessary expenditures. Apart from that, it is always better to keep a well-functioning alarm system. Keep the contact numbers of essential services handy in case you ever need them.
This is a common problem for all new apartment owners. Usually, the first few months are spent hunting for furniture and appliances. Once you have purchased, the disaster happens when you find out that the piece takes up too much or too little space. One cannot leave their bulky furniture out on the street as they could face a police ticket.
Solution: Make a well-defined floor plan to decide where your furniture and appliances will go in. It is an excellent habit to take measurements of your room and compare them with the furniture you are about to buy. Then, make a purchase only after checking the return policy of the store.
Concluding Thoughts
Owning a new apartment can be exciting in many ways. However, it comes with a lot of added responsibilities. Bear in mind that maintenance and furnishing can be time-consuming. Thus, follow our guide for some quick tips and keep time at hand to settle in at your own pace.