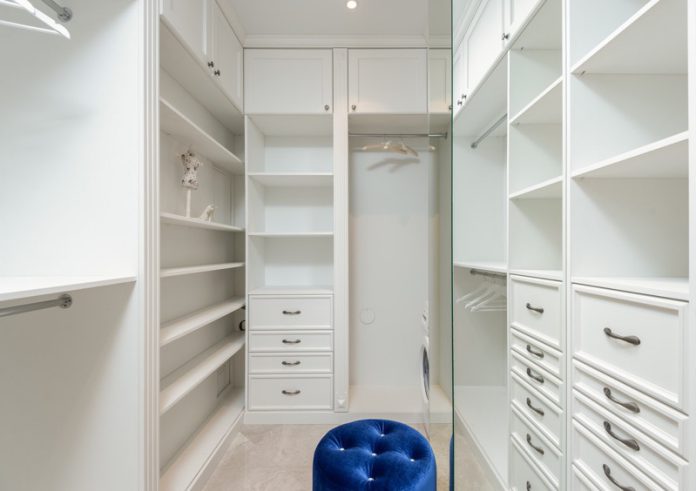 There always seems to be a lack of storage space in a typical bedroom, with the wardrobe getting cramped with various items. In terms of organising, the measure of a good wardrobe is how you use the space you have. No storage area is too big or too small to reorganise so that you can maximise every space available.
Storing things smartly
If an avalanche of clothing and accessories rain down on you when you open your wardrobe door in the morning, or you have to dig through your entire wardrobe to find the shoes that will complement your outfit, you might think that you need a new wardrobe. Of course, it might not be the case, but if you do need to replace your bedroom closets, find a fitted wardrobe UK provider, so you can specify the design and storage space you want.
Here are some ideas to arrange your wardrobe space smartly.
Sort through your shoes
You may have shoes that you no longer wear or are worn out that are still occupying space. Sort through your shoe collection and get rid of those that are old, stained, scuffed, uncomfortable, and out of fashion. You'll immediately see a significant improvement in your storage area.
Use shelf dividers
Purchase shelf dividers to ensure that the folded sweaters you store do not tumble. You can create enough space for bulky items that you cannot put on hangers with a shelf divider. As a result, you will have a neat-looking space with all your bulky knitwear stacked up straight and easy to access.
Pack your seasonal clothing away
Ensure that you regularly organise your wardrobe to store the clothes you cannot wear for the current season. For example, pack your off-season clothing nicely and put them in your under bed storage boxes. Another option is to seal them into vacuum storage bags, to minimise the space they will occupy.
Install a few hanging rods
Make an inventory of your clothes and separate them. Then, if you have more clothes that need hanging, install two rods, or more so you can double the area to hang your suits, pants, jackets, or long skirts and dresses.
Do not forget the back of the door.
Use your wardrobe's swing outdoors by installing hanging organisers for some of your flat shoes, gloves, jewellery, belts, scarves, and small bags. These hanging organisers are of the right size, so closing the doors would not be a problem.
Make use of vertical spaces.
You can create more storage areas if you have shelves above the clothes rod. If there is enough room, add another shelf, making storing and organising a particular area more efficient. It is better to keep items in smaller compartments, as you do not stack things too high. It makes items more accessible and easier to get when the stack height is just right.
Install lighting
When your wardrobe has a light, it will illuminate your closet's interior, which will make it easier to find what you need. You can purchase an LED lighting assembly with a motion sensor that automatically switches on when you open the door and turns it off afterwards.
Do not complain that you do not have enough storage space in your fitted wardrobe. With some reorganising and intelligent use of storage area, you can fit more items into the closet without it looking cramped.