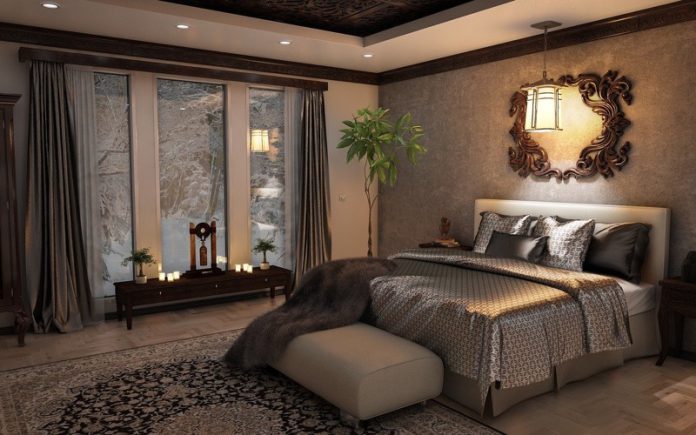 When the temperature drops, there's nothing better than enjoying the comfort of a cozy home. We refer to this feeling as "hygge" (hyoo- guh) – a term that was originally coined by the Danes.
Hygge is defined by Oxford Languages as "a quality of coziness and comfortable conviviality that engenders a feeling of contentment or well-being." This is the exact feeling many people seek to cultivate in their homes when winter's chill sets in.
While hygge encompasses many aspects of interior design and home decorating, color is an especially important part of this concept. Here's a closer look at how to integrate warmer colors into your home to invite that feeling of hygge this winter.
Keep Calm and Hygge On
Peace and serenity are the guiding principles of hygge. It's not surprising then that homes that embrace this concept consist of neutrals like warm whites, gentle greys, and earthy browns.
However, these are far from the only colors that can help you create a cozy and harmonious living space. Pale and steely blues, soft sage greens, and silvery purples are all alternatives to basic neutrals that still capture that tranquil and serene vibe.
And while we love a good fuchsia as much as the next person, choosing lighter shades during winter can make your home feel much more inviting and relaxing. Take dusty pink, for example. In declaring this color "the new neutral," Southern Living recommends, "Don't be afraid to take it a few shades softer to a warm blush tone to create a laid-back atmosphere."
These are all shades to consider when adopting the hygge style in your home for the holiday season!
Pops of Color
Many people hear the word "neutral" and associate it with shades that are dull and boring. However, one glance at this stunning hygge home in Denmark underscores the important role color can play in creating truly harmonious spaces.
One fool-proof way to incorporate color into your winter decorating without going overboard? Stick with neutral walls but add a subtle pop of color with furniture and accessories. This also allows you to change up the look and feel of your home without making any major changes – like repainting walls, for example.
And while they may not be the first hues that come to mind with the mention of the word hygge, richer shades can add depth and sophistication to winter spaces when integrated as small pops of color – like with throw pillows or small rugs. You could also consider honeycomb and creamy yellows, muted oranges, and elegant aubergines for stress-free shades. In fact, there are near-endless ways you can work with color to create the desired look and feel of your home this winter.
Follow Your Bliss
One last thing to keep in mind when bringing more color into your home this season? The best way to ensure that your home feels the way you want it to feel is to choose shades you love! Regardless of the season, interior decorating is very much a matter of personal taste. By sticking with colors you love, you'll be one step closer to creating a space that feels like home.
The Danes embrace hygge across nearly every aspect of their lives, which is why their homes have such a serene and cozy touch to them. But this isn't all Denmark is known for. Denmark is also reputed as one of the happiest countries in the world— which is especially impressive given their notoriously dark and gloomy winters.
The takeaway? Rather than giving in to the gloom, the Danes find comfort, joy, and bliss in calming colors and other hygge decorating tactics. We can think of no better way to prepare for winter than by following their example in our own living spaces.