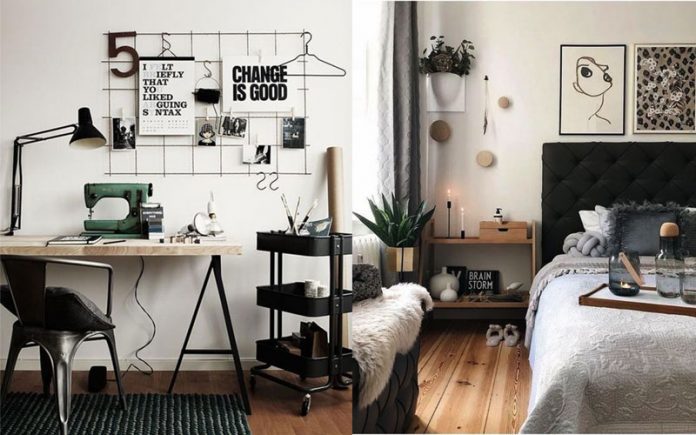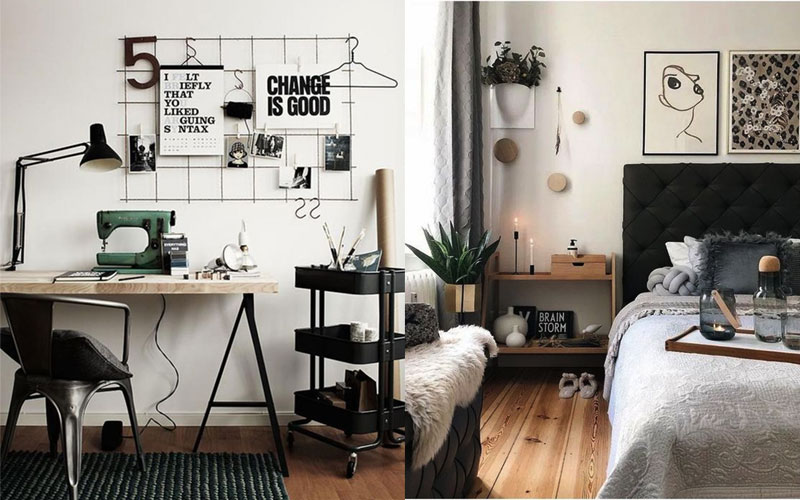 roohome.com – Making the bedroom look attractive is a must. An attractive room will certainly make the bedroom a comfortable place. Especially if you arere the type of person who prefers to lock yourself in your room and do your activities there.
Some people prefer simple decorations without using displays. Because they assume that what is important is the comfort of the bedroom itself. But this will not last long. You will feel bored for the next few weeks. So using some items in decorating the room is important.
Usually, those who like to decorate a room as attractive as possible are teenagers. Teenagers often pour the creativity they have into their bedrooms, so it's not surprising that their rooms look artsy, lovely, attractive but comfortable.
If you want to make your bedroom look like the teenagers' bedrooms, here we have provided the Items Usually Teenagers Use in Decorating Their Rooms. So, let's check it out!
Wall Floating Shelf
Teenagers usually keep their rooms spacious so the rooms do not feel stuffy and will comfortable. To put their items so as not to be scattered they prefer to use a wall floating shelf. The use of a floating shelf wall will not take place in the room so the bedroom can still be filled with additional furniture that can make the bedroom look attractive.
Besides being used as a place for placing items, floating wall shelves are also often used to put some displays that can make their bedrooms attractive, such as pictures, small plants, and others.
Attractive Wall Displays
To make the room look nice and not stiff, the use of displays is needed, especially wall displays. Walls that look empty without any touch can make the bedroom look boring. To avoid it, teenagers use attractive wall displays in frames and hang them on the bedroom walls.
Besides the interesting paintings, they also like to use their photos and stick them on the bedroom wall. They make the wall as a place to put their memories with friends or family. Very interesting, right?
String Light
As we know that lighting is needed by every room, including the bedroom. The use of string light is usually done by teenagers in decorating their rooms to make the bedroom look attractive and comfortable. In addition, the light produced by string light can make the atmosphere of the room comfortable. This is the reason why many people use string light for their bedrooms, starting from teenagers to adults.
Wire Wall Grid
Lately, this item is very popular among teenagers. Simple items and low prices make this wire wall grid targeted by teenagers. They make the wire wall grid as a place to put their most revolved activities, a list of tasks, even their interesting photos.
Decorating the wall grid ware as attractive as possible can add an artsy and attractive appearance to the room so the room doesn't look stiff and boring. You can decorate it with dried plants, some flower stalks, or the string light.