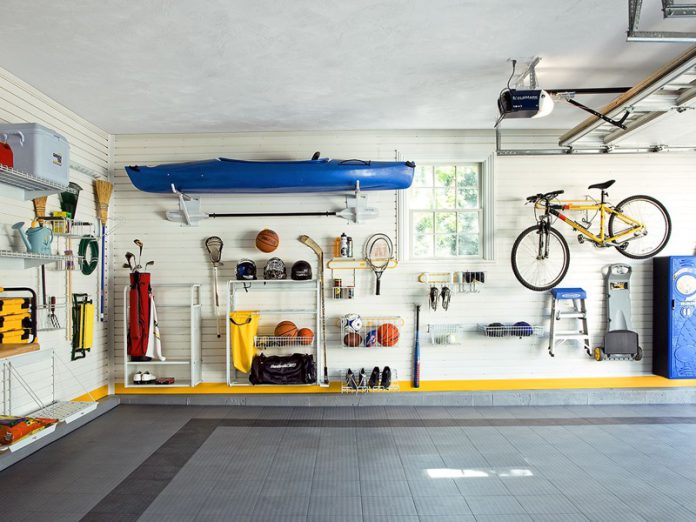 Garage organization is an important component of housekeeping. If you want to ensure that every part of your home is tidy and spotless, you shouldn't neglect to organize your garage.
If you're like a lot of homeowners, you're probably using your garage as a storage area for your household items. And like most of them, your stuff is likely to be all around the room, without any arrangement. It is also important to maintain your garage so you can keep using it for many years. If your garage requires a garage door repair, contact a garage door repair company to keep your garage safe.
To help you tidy up your garage space, we've enumerated below valuable tips to organize your garage.
Sort Things to Keep and Discard
The first thing you have to do is to free up some space in your garage. You can do this by getting rid of items you no longer need and use.
When we say discard stuff, we don't necessarily mean that you should throw them in the bin. While you can simply junk things from your garage, you may also opt to sell or donate them.
You can put up a yard sale to raise money for your garage organization project. Or, coordinate with a charity organization, so they can make use of things that are no longer serviceable to you.
Arrange the Items You Will Store In Your Garage
Now that you have everything you'll keep in your garage, you need to sort them further for better organization. How you will arrange them will depend on your preference.
To give you ideas, you can group things based on their type — hand tools, gardening supplies, sports equipment, etc. You can also classify your garage materials depending on how often you use them.
Sorting your garage stuff before storing them is expedient when you create a garage design plan.
Plan How Your Garage Will Look Like
Create a sketch of how you plan to organize your garage. To do this effectively, you'll need to take measurements of your garage, car, garage supplies, and storage organizers.
Getting the dimensions of your garage door, windows, and overhead space will also give you a more accurate layout of your garage.
As you draft your garage organization design, note how you will store the things in your garage. Research about space-saving and strategic storage set-ups, so you can make the most use of your limited garage space.
Install Storage Organizers And Label Them
You can put your garage tools, equipment, and belongings in order using storage products. Shelves, cabinets, plastic bins with lids, drawers, and pegboards are some storage ideas you can consider. You can also try ingenious storage hacks for your garage like DIY overhead storage, corner shelves, and storage tubes.t
As you assess your storage options, think about a strategic location in your garage to place them. Don't just install them just so you can say that you have organizers in your garage. If you do, your garage interior will look cramped and tight.
Set Up A Workbench
A garage is an excellent space for you to carry out other projects. If you still have space left in your garage, you can build a workbench where you can perform your undertaking.
A table with drawers underneath is a great type of workstation. To make it better, you can set up a pegboard and shelves on the wall, so that you can easily reach your tools.
Organizing your DIY garage kits space is a task that can go a long way. Not only will it make your garage look spacious, but also be tidy and clean. So, you can easily and safely park your car inside your garage without worrying that you might hit something.
Moreover, when you have an organization scheme for your garage items, it'll be easier for you to locate them when you need them. Thus, you'll be able to work efficiently and productively.