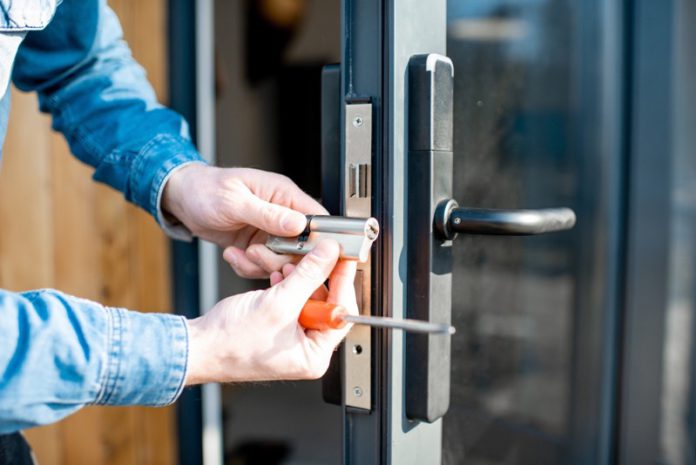 In times like these, we need an extra layer of security for our physical belongings. In some cities and places, such as those in Chicago, you need something extra to keep other people away from your belongings. You can also enlist the help of an emergency locksmith when it comes to your locks.
Most people use safes with strong locks to get that extra layer of security. These safes are near-impenetrable and can be a great way to stop burglars from getting your valuable possessions. Even the sight of a lock can discourage these wrongdoers of their plans.
With all the benefits a strong lock has, it has, unfortunately, some drawbacks. Perhaps one of the most annoying drawbacks you can experience with a reliable lock is getting locked out yourself. Getting locked out and fiddling around isn't an option in some emergency cases. The best solution would be calling in the best locksmith. Do you need a locksmith to get you out of this sticky situation? Here are some steps to take next:
Do You Really Need One?
Before calling in a locksmith, make sure you really need one. Most of the time, people panic when getting locked out. Sometimes they think the lock is broken, or they don't have another way of getting in. If you get locked out, try to find safe alternative ways for getting in your property.
If you call a locksmith without checking, then you'll only be wasting time and money. There have been many instances where people call locksmiths because of a lockout, only to find out that their back door was open or a window they could climb in.
Calling the Locksmith
Most of the time, your calls for a professional locksmith will directly be received by their home office. The home office acts as a center of communication for the whole company. Also, these home offices allow the company to serve several areas at once.
When calling a locksmith, you need to give the dispatcher your name, your location, the nature of the service you require, and the type of locksmith you need. The locksmith you'll need will depend on what you need, for example, if you get locked out of your car, a car or auto locksmith will do.
The Dispatch
Upon receiving your information, the dispatcher will then forward those details to the manager. Upon seeing the details and request, the manager will then choose a locksmith near you that's available. Depending on where you're located and the proximity of the locksmith, it'll probably take them 10-15 minutes or an hour to reach you.
Arrival
When your locksmith finally arrives, they'll do a quick assessment of the situation. They'll also ask you questions regarding the situation. Once they have everything they need, your locksmith will then get to work. As a customer, you have to understand that locksmithing is a very intricate process.
In some situations, locksmithing services can take a long time. Depending on your situation and needs, your locksmith can do the job nonetheless. In case there's no other way to open your car or property, your locksmith will suggest destructive entry.
Destructive entry means that your locksmith will have to destroy objects near a lock, such as a door or a window. Note that only the necessary things to get through will be destroyed during this method. Before opting for such a way, your locksmith will always ask for your authorization.
Payment
After a job well done, you can pay your locksmith via cash or credit card. Depending on your agreements, your locksmith will never ask for payment upfront before doing the service. Locksmiths also aren't liable for any necessary damages during a forced or destructive entry.
Takeaway
Locks are a great way to keep burglars away from your property. However, there are times that we get locked out of our properties. If you need help getting a locksmith, the tips mentioned above will surely help you.
No Internet results found for the text you pasted (678 words, $0.08) on 1 Feb 2022 at 1:57 GMT.