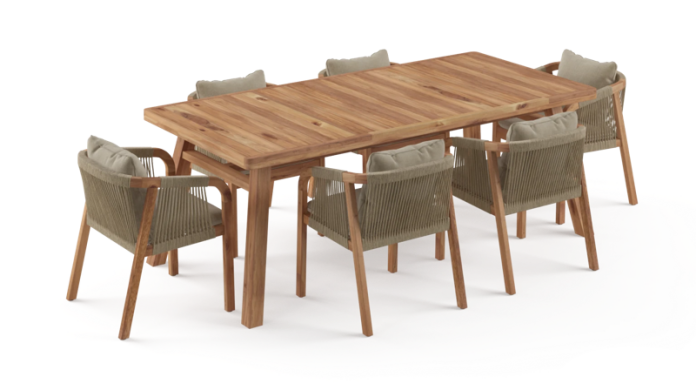 Any part or component of your home and all its systems must be maintained and cared for. Everything requires effort and regular upkeep—from appliances to wall decorations and furniture. This goes without saying that you need to maintain your outdoor furniture's condition so you can keep using it for a long time.
Because your outdoor furniture is the first thing visitors see when they arrive, it needs to look brand new and in pristine condition. After all, this furniture is useful for entertaining house guests outside when the weather is pleasant. Whether you have a lounger, a sunbed, or Brosa outdoor furniture, you need to keep them looking good all year.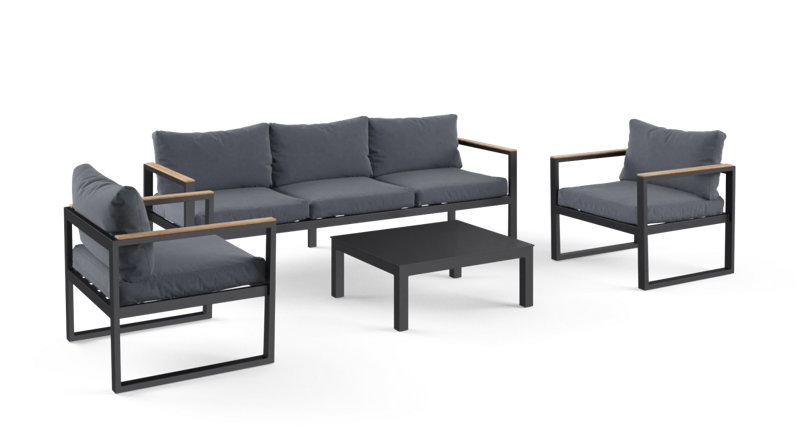 So, if you want to know how to properly maintain your outdoor furniture, check out these pro tips:
Treat Your Wood Furniture
This advice is mainly intended for your wooden furniture. You probably have some wooden outdoor furniture made of bamboo, mahogany, eucalyptus, or teak—all of which need to be treated and protected from the elements. To be resistant to weather damage, these outdoor furnishings require a layer of coating. Almost all experts recommend applying a varnish formulated for exterior use to any outdoor furniture.
Outdoor wood furniture that is varnished can be safely cleaned with a mild soap mix. You need to be mindful of the cleaning solutions you use as they may react with the protective coating applied to the top layer. It's important to note that chlorine bleach should never be used on wood because it dries and damages the material.
Outdoor furniture does not necessarily need a sealant. However, some pros believe it can make your outdoor furniture withstand the elements effectively. You can use sealants on wooden furniture, but you can skip this step if the wood is inlaid with resin. Make sure to use a clear, water-resistant type of sealant that will not stain or mildew, and then seal your wooden furniture.
Aside from treating or sealing your wooden furniture, you must remember not to let it get soaked for a long time, as water can seep into the porous surface of the furniture, and cause damage.
Clean Them Regularly
Placing furniture on your patio is one effective way to upgrade it. However, no matter how hard you try, food and beverage stains will become increasingly difficult to remove over time, especially if you frequently entertain your guests outside. Unfortunately, this is just one of the many instances when unavoidable damage to your furniture ruins your outdoor setting. When you factor in the negative effects of the weather and outdoor temperatures, you'll have dirty furniture in no time.
Debris, dust, bugs, insects, and soil can damage your furniture if you don't take preventative measures. Therefore, it's crucial to clean your outdoor furniture on a regular basis. If you have weak or teak furniture, you must clean it with a mixture of water and mild soap to remove all bacterial properties. Use a hose to wash them every two weeks or so.
You can use a wet cloth with a mild cleaning solution for your aluminium furniture. If there are stubborn stains, you can scrub them with a soft brush. For cushions made of fabric, it's best to vacuum them or soak the sides of the cushions with water and soap solution. They should be done at least once a month.
Cover Them
You may want to think about longer-term protection after you've cleaned and sealed your patio furniture. Using furniture covers on chairs, tables, and sofas when they are not in use will prevent the deterioration of their materials and quality. In addition, covers can keep away bugs and dust if you store outdoor pieces indoors or under a sheltered area in the winter.
If you plan to keep your furniture outside, choose a waterproof furniture cover. This will prevent water from penetrating your furniture. These covers can be used to protect a variety of items, but make sure you get the right fit and size. Because you'll be using a large size of this type for your furniture, simply spread it out until it completely covers your outdoor furnishings.
Generally, they provide adequate protection, but they may not fit perfectly in some cases. You will need to make sure that all sides and parts of the furniture are covered. When your furniture is too small or too large, you can have a custom-made covering for it. However, while they provide maximum protection, they are typically more expensive than the common alternatives.
No matter what type of cover you choose, make sure that it's waterproof, can be securely fastened, and offers adequate ventilation. Your furniture should be able to breathe, especially if you plan to store it for an extended period of time. If possible, select covers that have built-in vents that allow air to flow through without exposing the furniture to the elements. Allow your items to breathe to avoid moisture build-up.
Conclusion
Maintaining your outdoor furniture can go a long way when done right. With the tips mentioned above, you can save money in the long run while keeping the aesthetics of your patio and backyard. If you take care of your outdoor furniture, it will always look new.