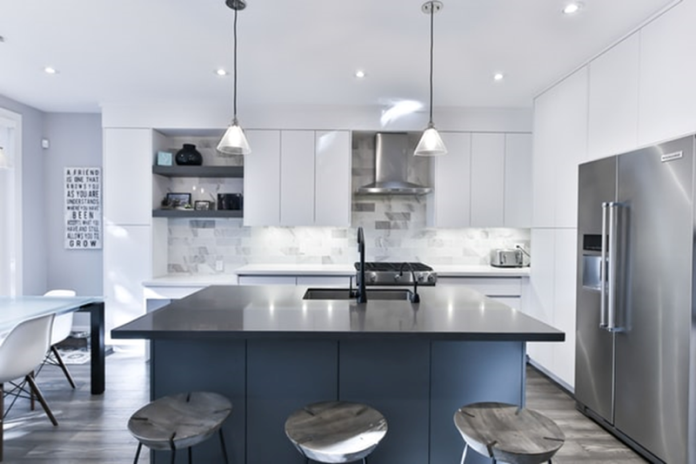 While there are numerous design remodels to make your home feel more stylish and contemporary, simplicity, functionality, and comfort are major factors. Renovation projects are not everyday undertakings, but it helps to get everything right once you decide to get started. Regardless of the condition of your home, there are a few steps you can take to modernize your property.
1. Create a Flowing Layout With Consistent Colors
While having an open floor plan is the best strategy to open up space in your home, it may not be feasible to knock down existing walls in a dated house. However, you can use other methods to implement a flowing layout that makes your plan feel open and minimalistic. You can strategically arrange the furniture and accessories to create a spacious look and seamless transition between rooms. Try to leave more open space in walkways and eliminate any furniture that might compromise the flow in any room.
A consistent color scheme can give your home a modern touch. Neutral walls provide an easy way to complement the interior design. Maintaining a consistent color scheme throughout your home is best to ensure balance. Most importantly, neutral schemes are great when you want to change the interior décor regularly.
2. Refresh the Flooring and Walls
While wallpapers are becoming popular, older styles can make a home appear dated. Also, peeling and faded paint can compromise the ergonomics. You can modernize the interiors by applying a fresh coat of paint. A strategic accent wall can transform a dull room into a vibrant space that creates visual appeal.
Remodeling your existing flooring often requires more time and resources, but replacing traditional carpets with modern laminate, wood, or tiles can greatly impact your spaces. Typically, you can find great options at a good discount. If your hardwood floor is worn out, refinishing them can create a contemporary look.
Most importantly, updating your floor and walls can add value to your property if you want to sell and move to a new home. However, if you don't have time for the renovations, you can reach out to companies that buy Dayton houses for cash.
3.  Adopt Smart Home Technology
When you want to transform your property into a modern home, it's time to upgrade your traditional tech. Over the years, homeowners have been adopting modern technology solutions in their homes. While the upgrades may appear minor, smart home systems introduce significant changes and improve your life. Wi-Fi and mobile technology are fueling the mass adoption of the smart home movement, making it possible to control your home with your smartphone.
Typically, smart lighting and security solutions that leverage AI and motion detectors can make your home more secure and efficient. On the other hand, HVACs, entertainment systems, and other large appliances with embedded smart technology can make your spaces more luxurious. And while most smart home systems are pre-installed, you can also upgrade some of your existing appliances using smart modules that make it possible to enjoy a modern home experience.
Endnote
While most homeowners would want a complete remodel, sometimes less is more. And since home design trends are quickly evolving, choosing home makeover projects that add value and modernize your home is important.