Roohome.com – Do you want to make your residence be more stylish? An industrial apartment design with whimsical art decoration will change your space to be more interesting and looks cool! The use of dark interior style is very helpful in making your space feel snugger. Besides that, you have to prepare the best layout arrangement and lighting for your space. That shows the beauty of your room.
Industrial living room with creative storage
Applying whimsical art decoration in your living room is a great choice. You will create the different feel about a comfortable space. Using a modern sofa will blend easily with its space. If you do not have a large space, you can make a creative storage on your wall. It can be very helpful in minimizing your industrial living room space.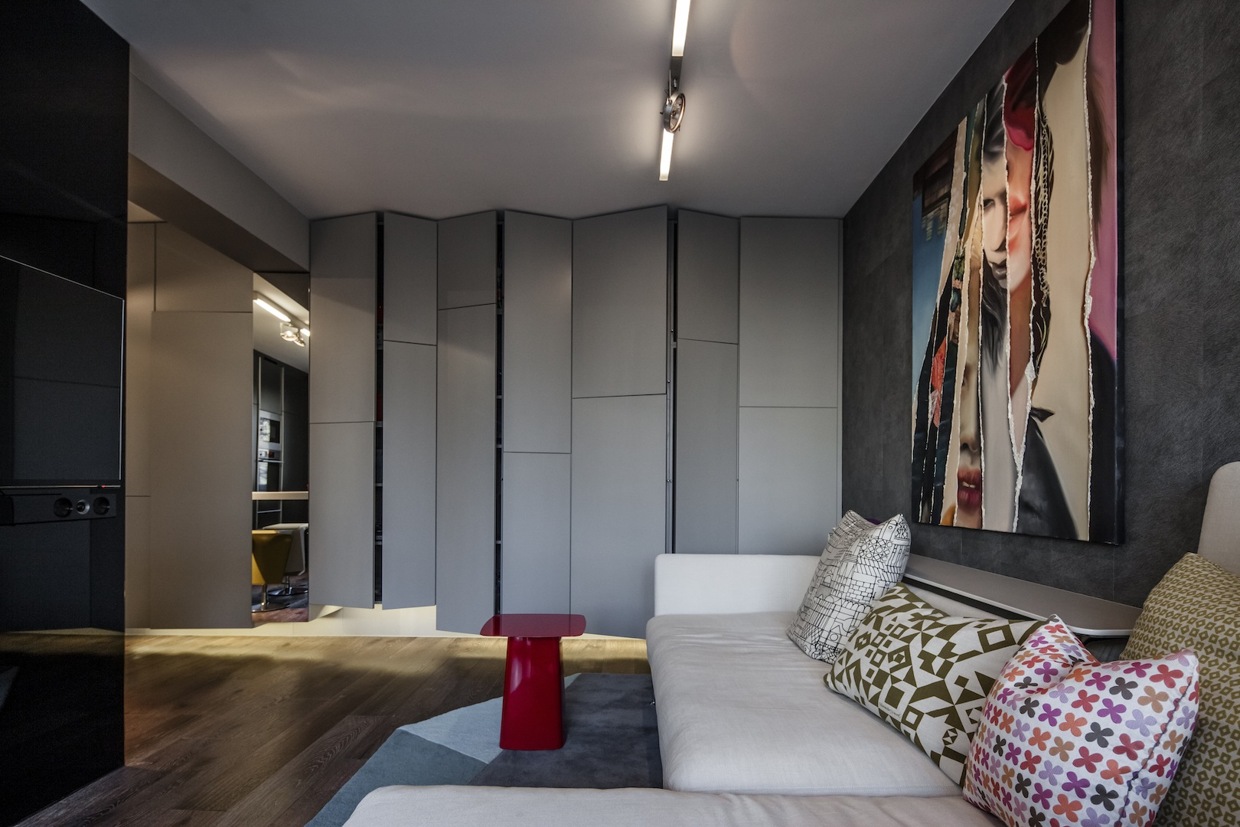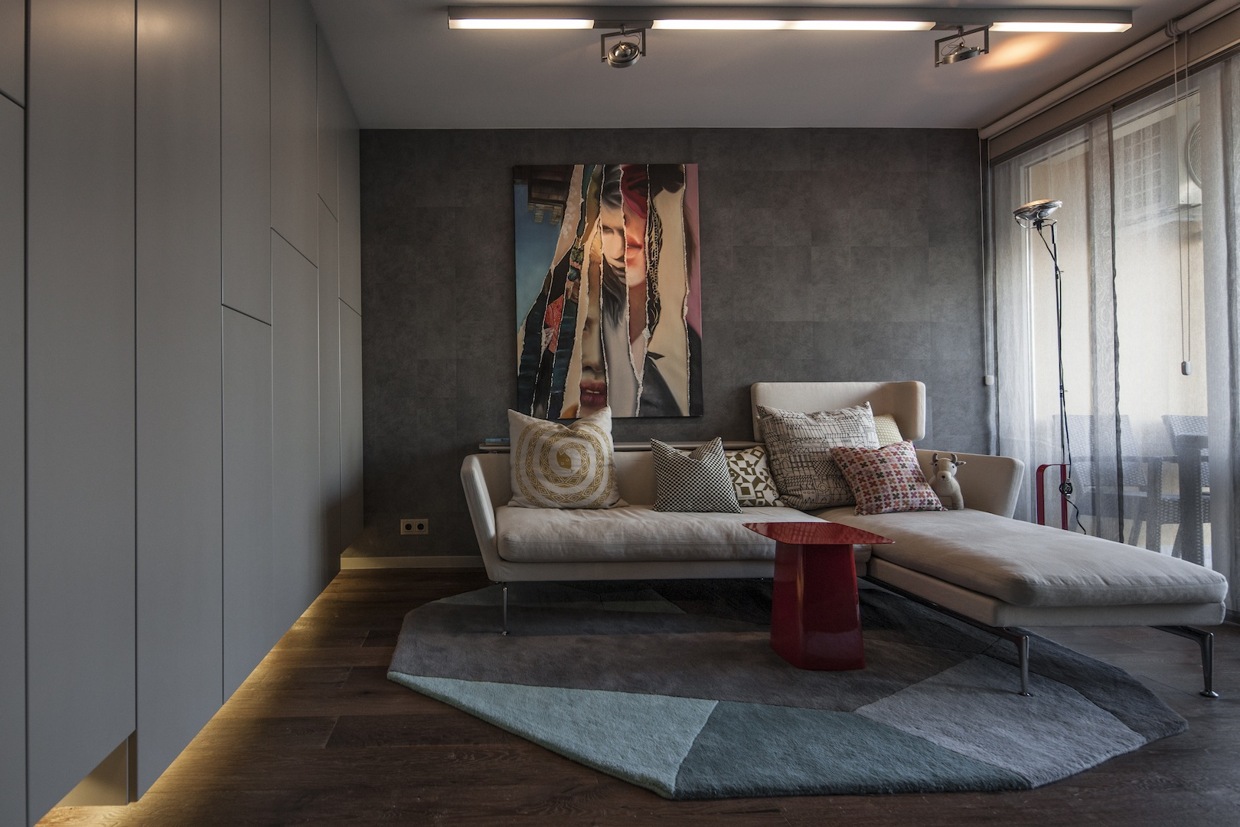 For the lighting feature, you can use a natural or electric light. Both of them are better for it. You just need to set it as much as you need.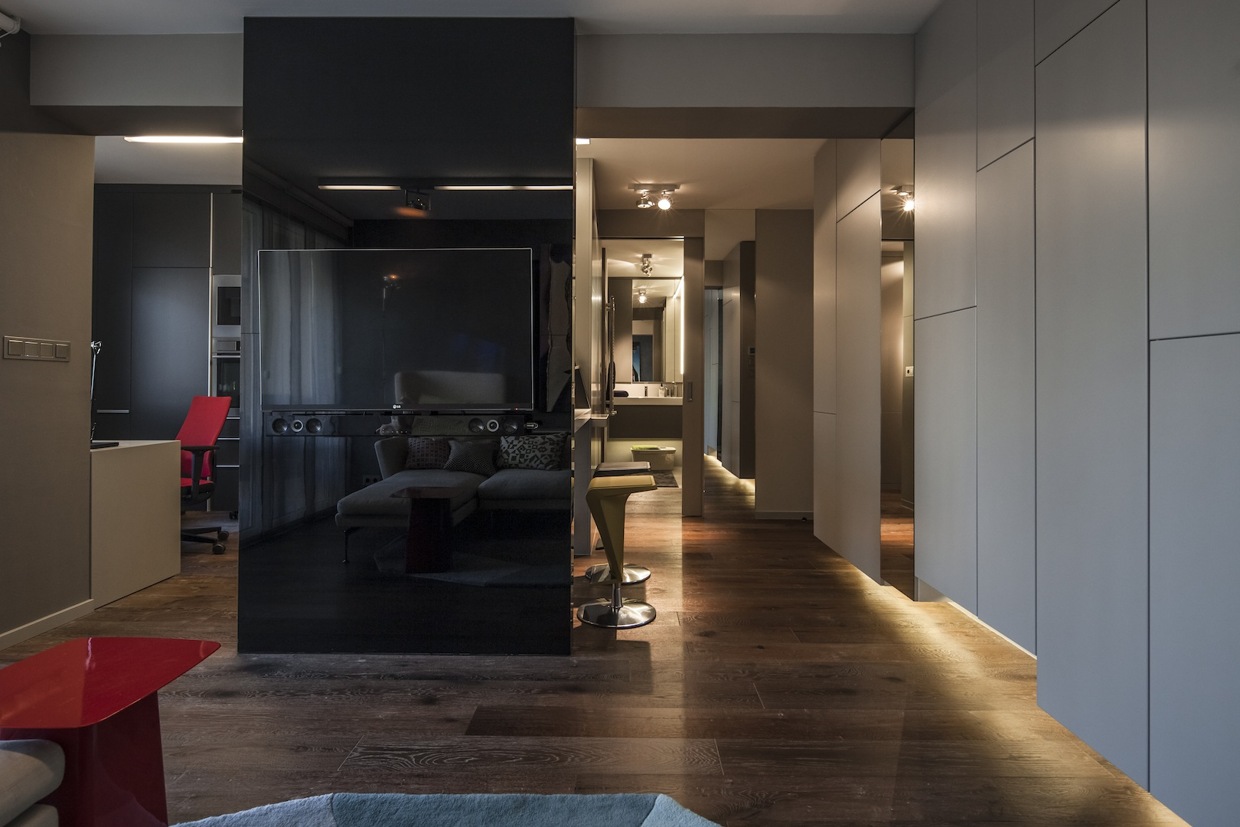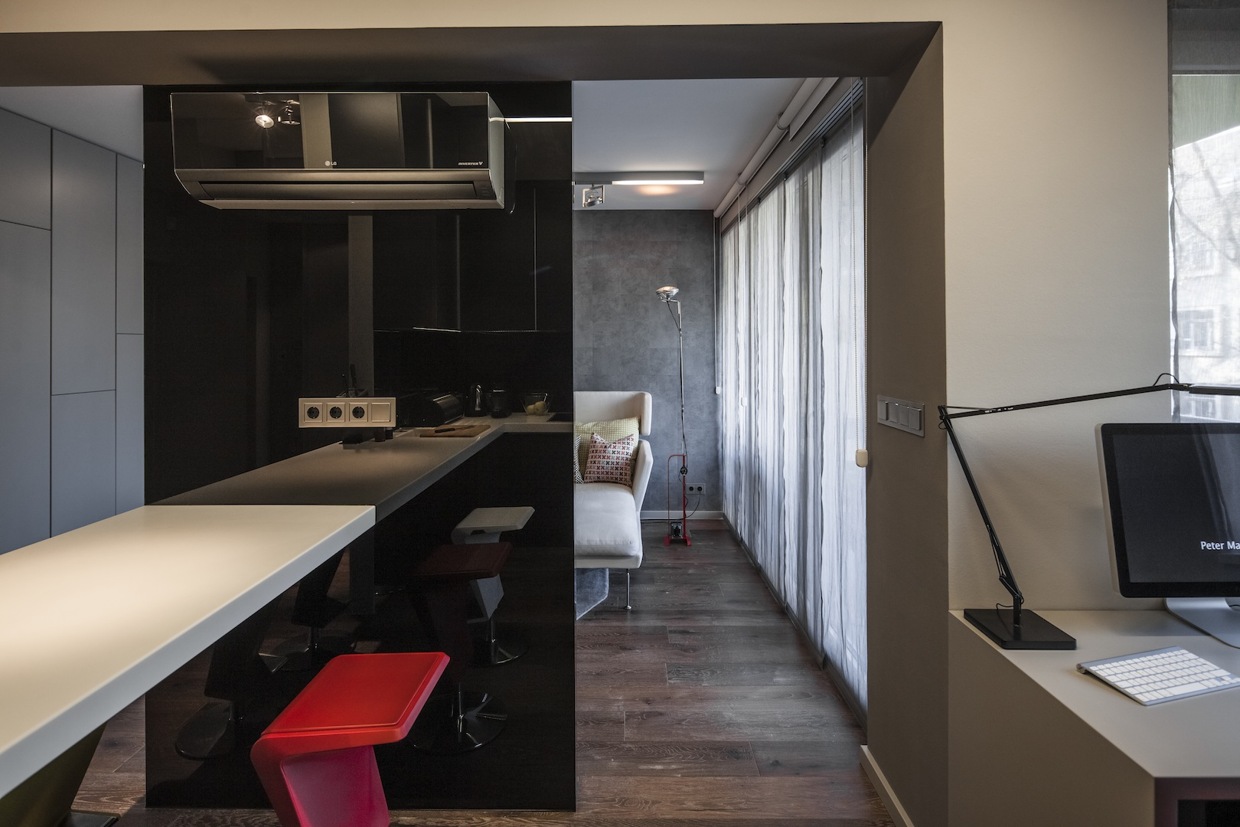 Small home office ideas
You do not need to worry if you have a small space. It can be a comfortable office as long as you can design and decorate it creatively. You can minimize it with the versatile furniture. Using glasses wall decor like the designer has done will make it space looks more spacious. So, you can try to apply it.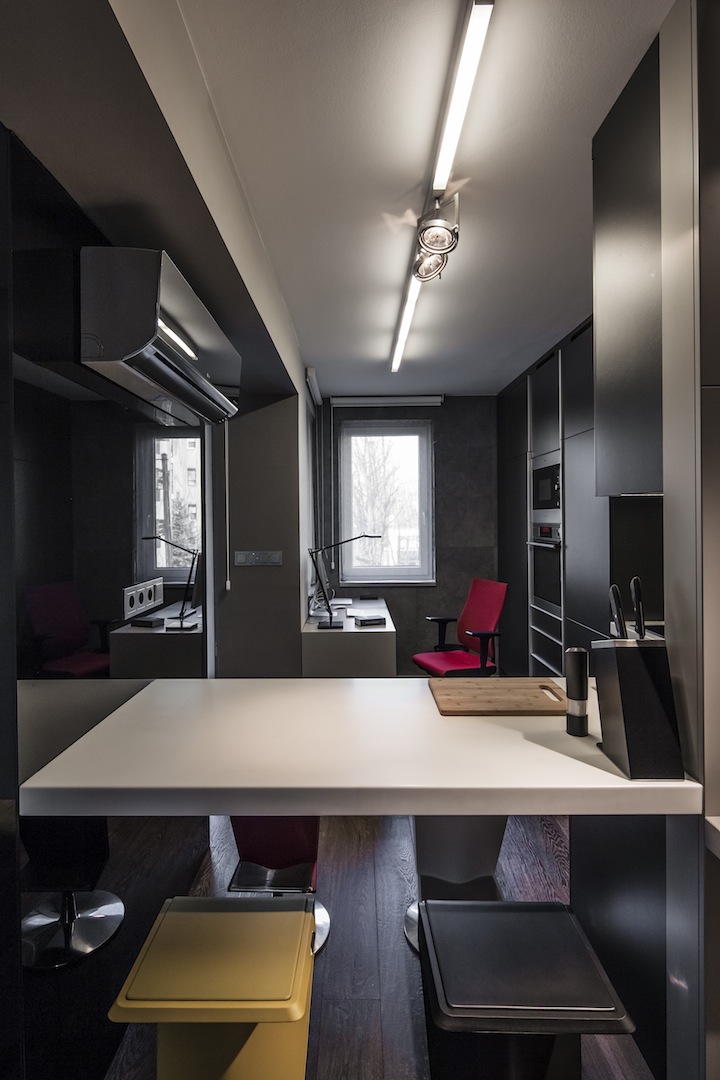 Dark kitchen cabinets with light countertops
The simple kitchen bar is perfect for this industrial apartment design, you can apply the dark interior style to fill it. That is a great combination to make this apartment be more stylish. You can apply the kitchen set that using steel or glass material. That is more friendly for a small space.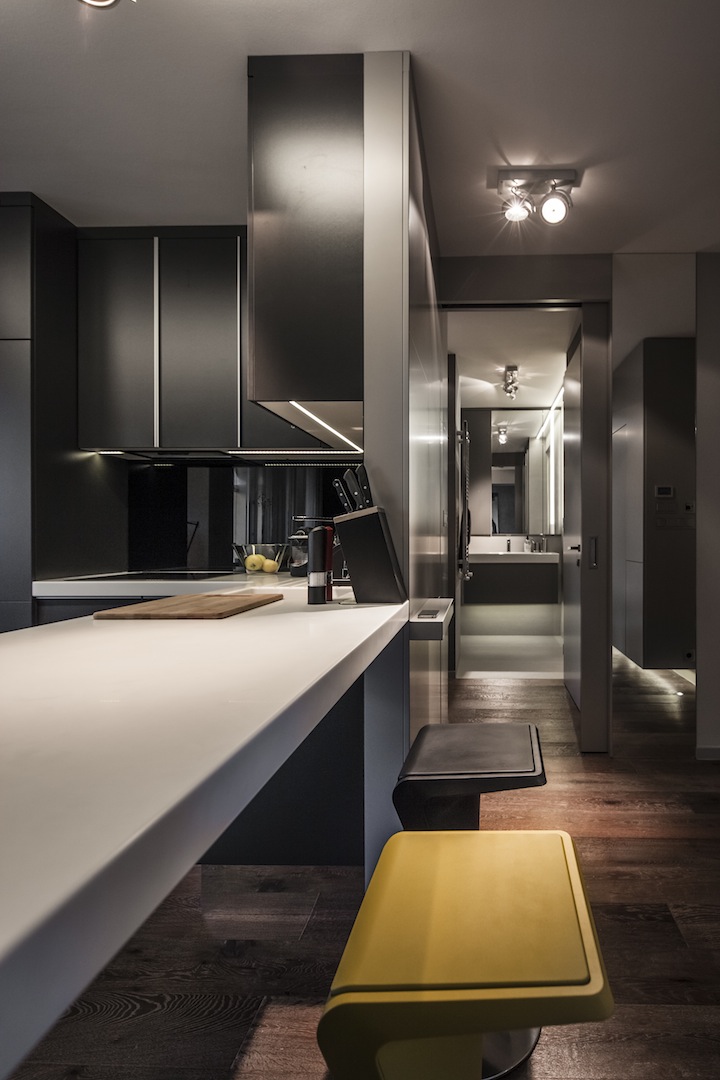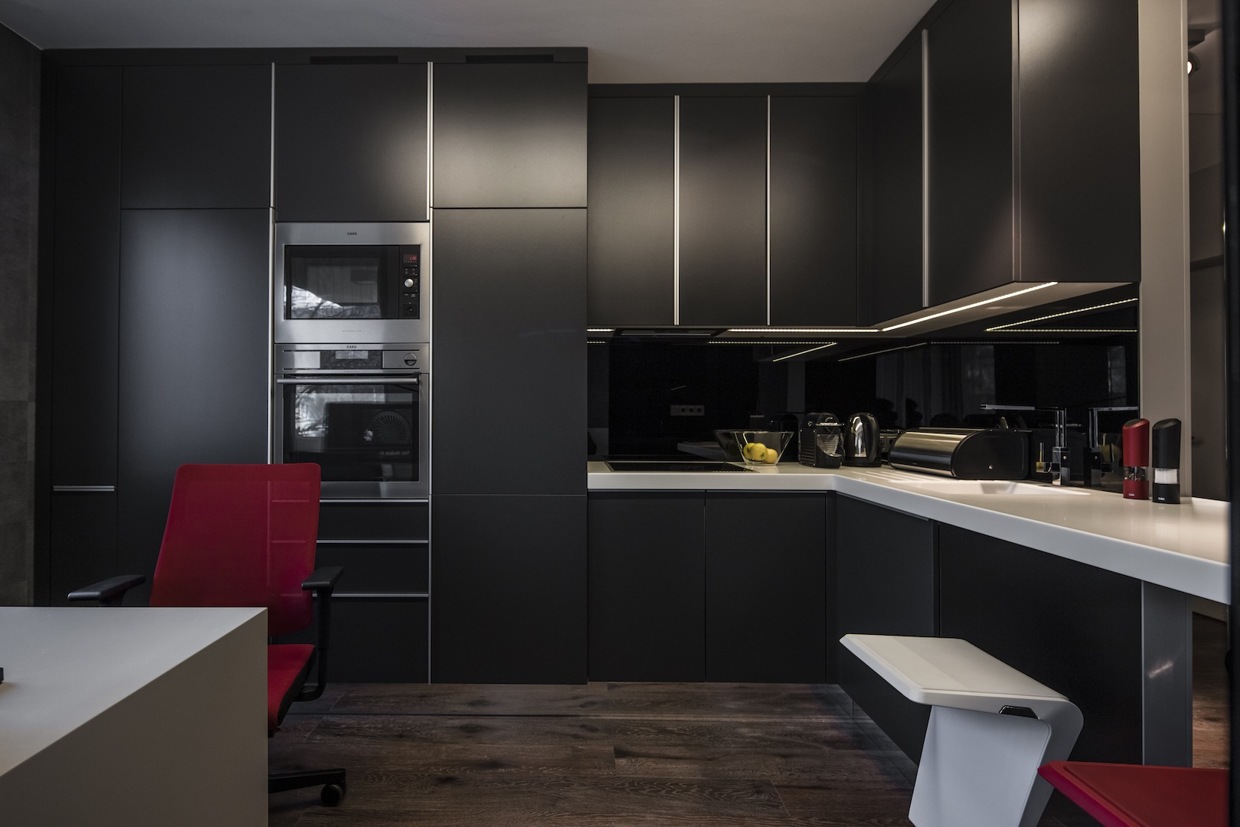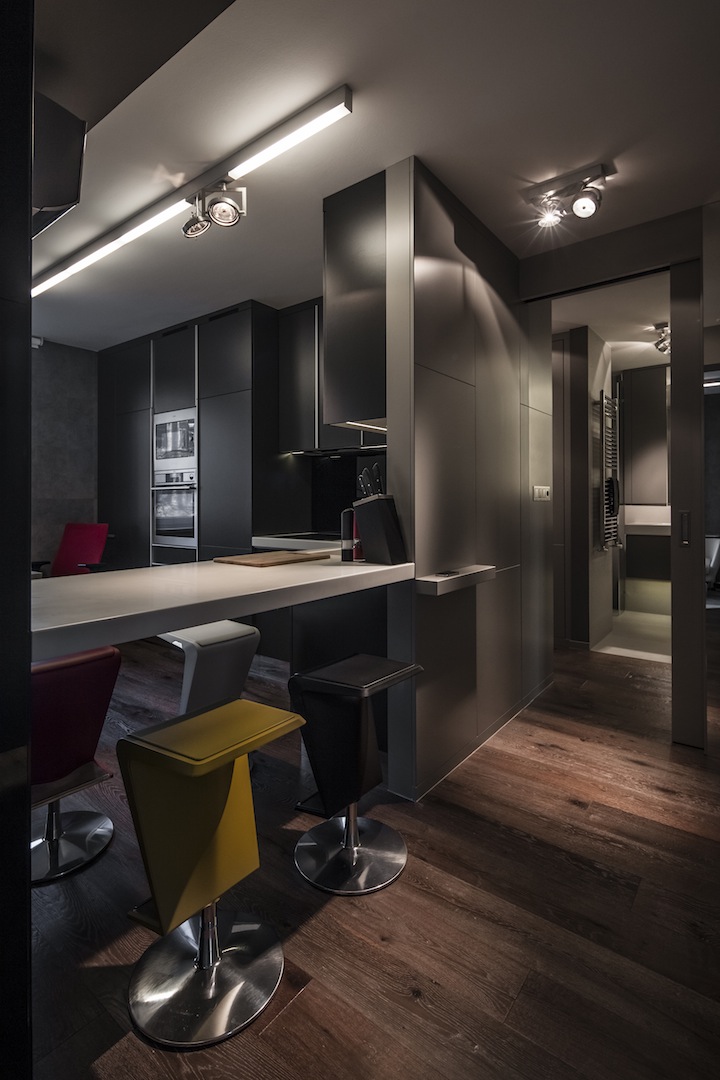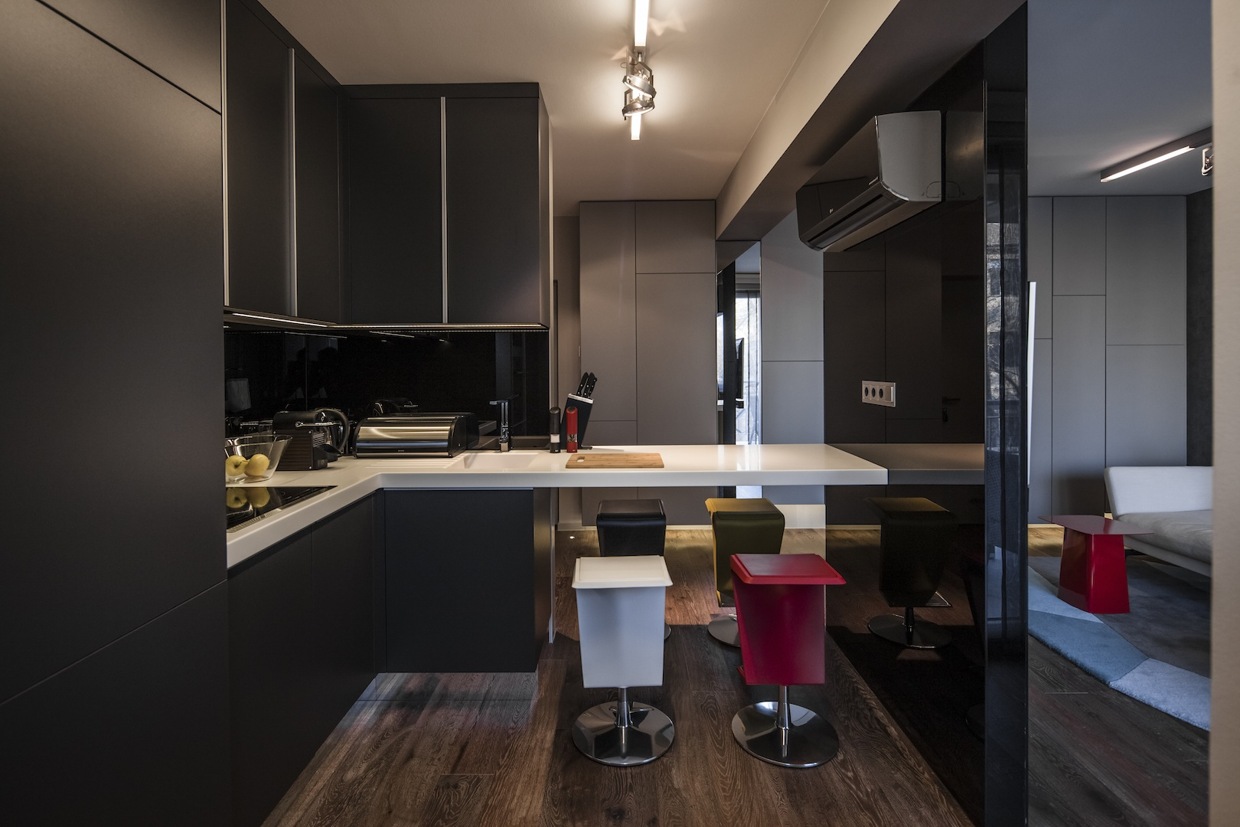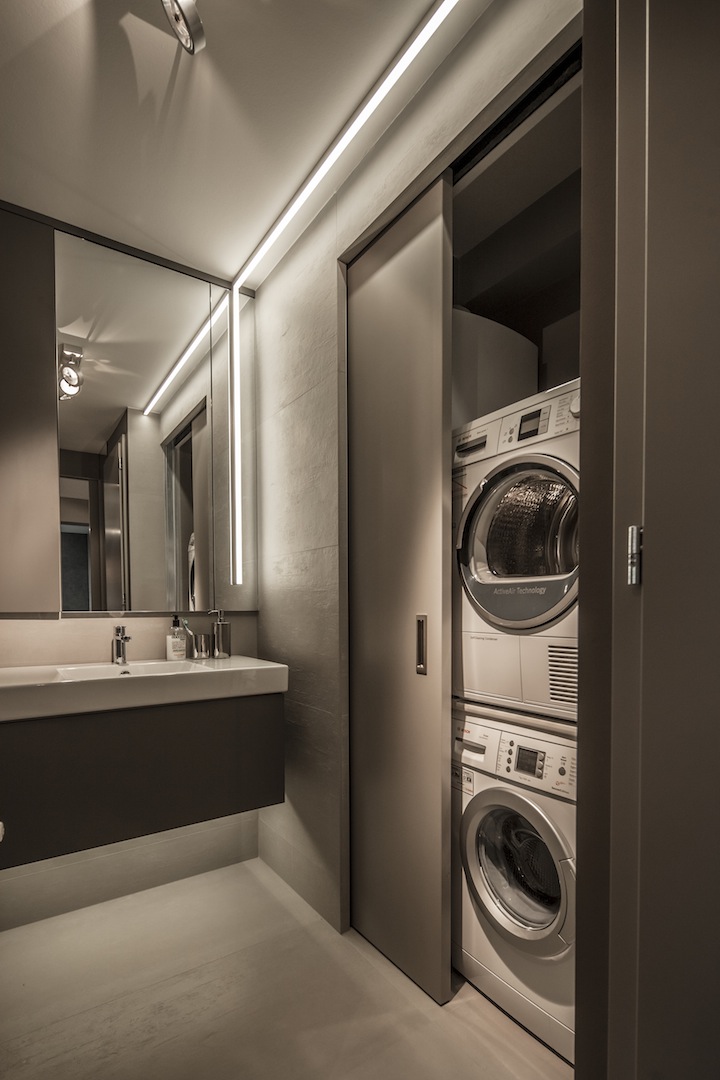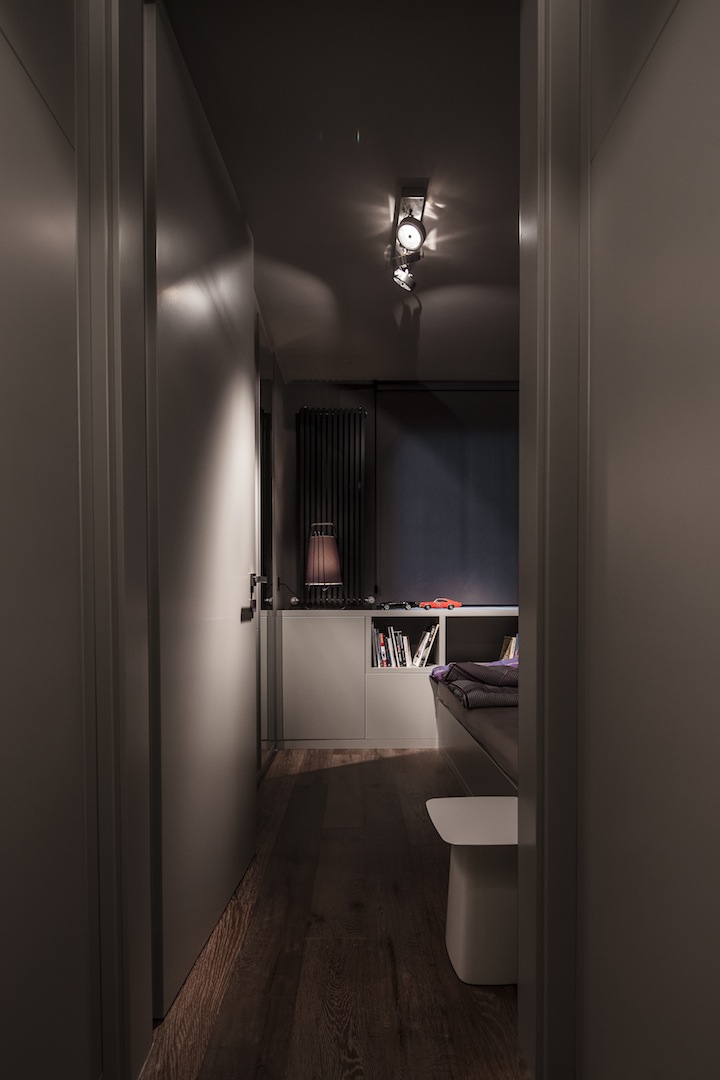 Creative bedroom design ideas with dark interior style
The rooms were applying unique design and decoration is a creative room that could motivate the owners. Applying whimsical art decoration is one of the great choices in decorating the industrial bedroom. You can match it with the dark interior style that can support the theme.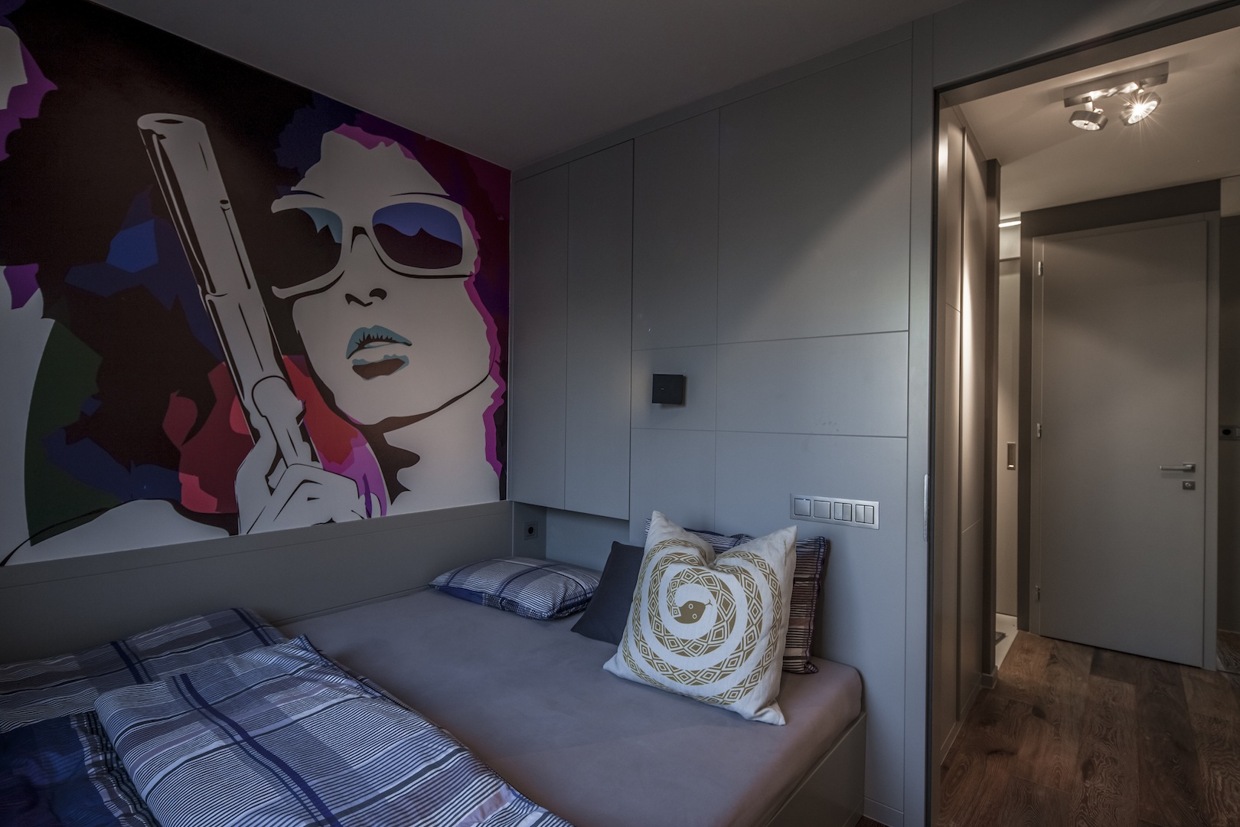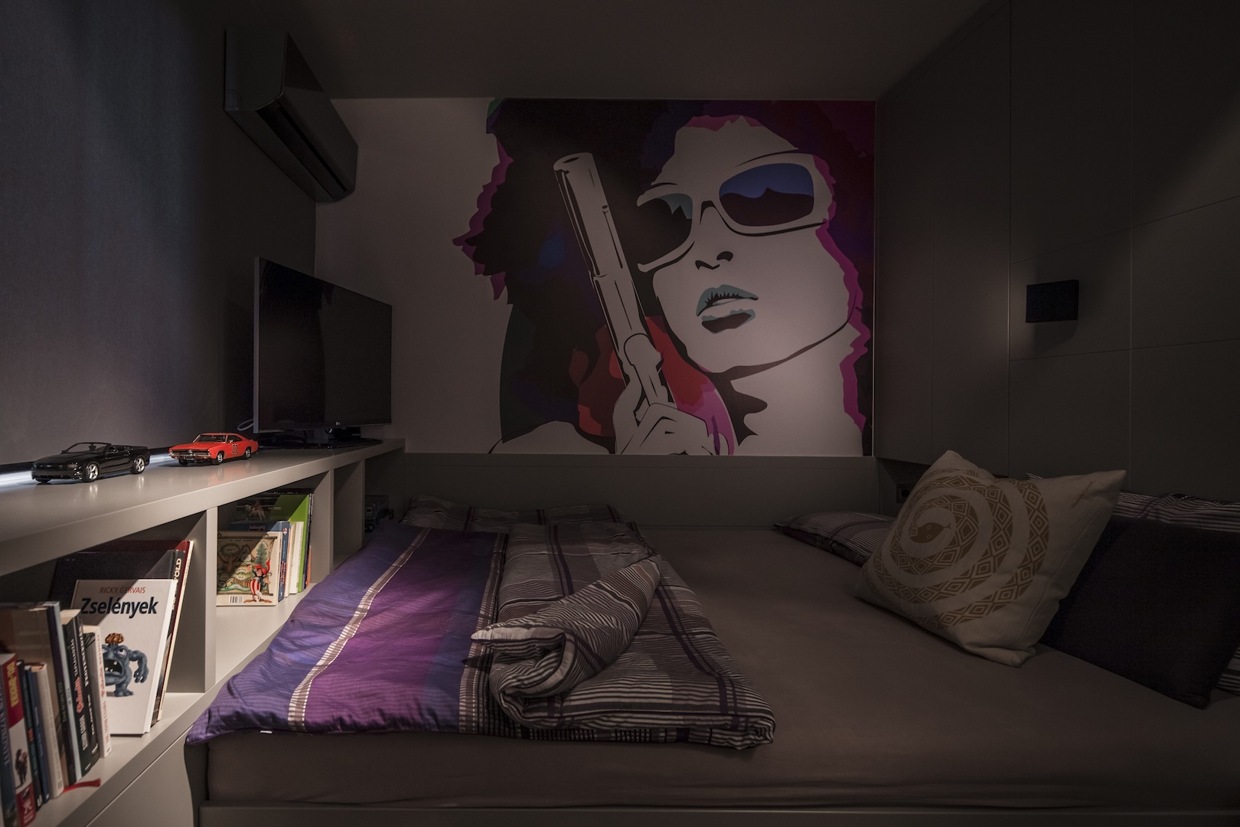 Hopefully, this industrial apartment design will give you inspiration in making or changing your apartment to be more stylish. Do not forget to check the other awesome design here.