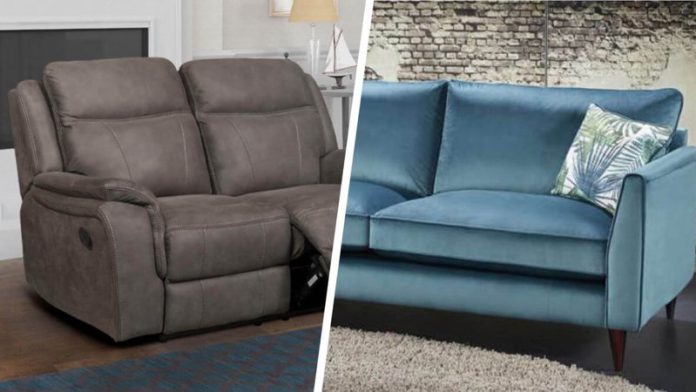 A new sofa is an investment piece that will remain in your home for many years. It's only natural that you'd look for something that fits your needs, wants, and finances well.
We get it, folks. Choosing between leather and fabric sofas is one of the most difficult portions of the shopping process for many homeowners.
But, turn that frown upside down because in this article we'll tell you all there is to know about the two types of materials so you'll finally be able to make a choice.
Leather vs Fabric Furniture: Which is Right for You?
Leather sofas can be more expensive than fabric sofas, but they also tend to last longer and are easier to clean.
To help you choose the perfect sofa for your home, we'll go over each of these factors in greater depth below. During the shopping process, it can be helpful to keep track of your specific needs, so take notes, people! Also, be sure to check out this link https://cargolane.com.au/ to explore more options!
Cost
The cost is super important folks! So, how much money do you have to work with? A high-quality leather sofa might easily cost three times as much as its fabric counterpart.
A comfortable sofa might be expensive even if you're not looking at high-end brands. Establishing a realistic budget by determining both your ideal and maximum spending limits is a good idea. Keep in mind that the upholstery fabric you choose can have an impact on the final pricing offered by some brands.
High-quality leather upholstery is typically found in the most expensive sofas, while the price of leather may vary depending on the style. Sofas upholstered in high-quality fabric are often more affordable than those upholstered in leather, and they come in a wider range of styles and price points.
Style and comfort
The next step is to pick out a sofa that works aesthetically and is a good fit for the living room. Fabric sofas, for instance, are sometimes preferred over leather ones on the grounds that they are more temperature-neutral.
Think about the aesthetic of your living area and which materials would complement it the most. Consider what makes you feel the most at ease. Try out a few different fabrics or leathers on some sofas in a showroom if you can't make up your mind.
Consider the sofa's temperature, breathability, hand feel, and how it looks in different lights to decide between leather and fabric.
Try sitting on a few different sofas to see which one feels best, and if you're buying for a family, it could be a good idea to bring them with you so you can get their input as well. Be sure to check out this link for more styling tips.
Care, dimensions, and flexibility
You can narrow down your couch preferences by considering the factors we've mentioned just above.
You should be aware that distinct types of leather and fabrics have various cleaning and upkeep requirements; for example, a leather sofa may be easier to care for than a sofa upholstered in linen or velvet.
Oh, and do you know what else? Make sure the sofa's dimensions will still be suitable for your needs in a decade from now. Although sectionals are excellent, they may only fit in specific room layouts unless you get a modular alternative.
Consider the space you have available, the number of people who will be using the space, the layout of the home, and the future plans for your living room, as well.
Buying Quality Leather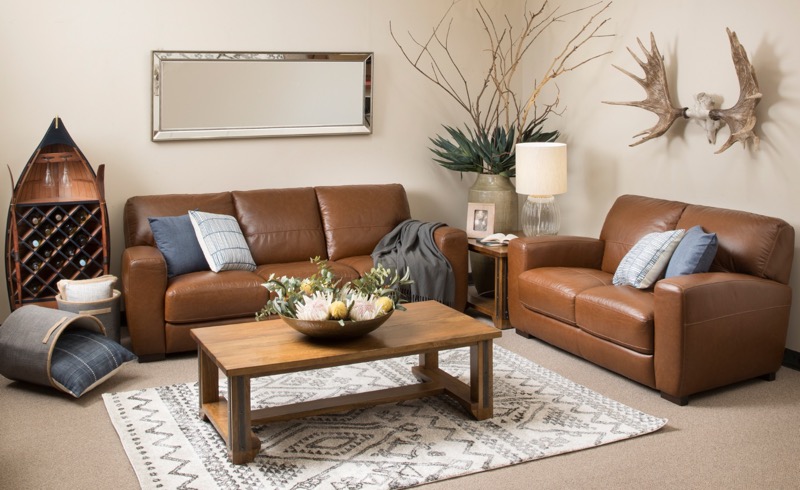 If you're leaning more towards the leather option, but you still need convincing, here are some of the top benefits that come with investing in leather sofas, folks:
Elegance
Looking to achieve that more elegant look for your living room? Say no more, because a high-quality leather sofa is unrivaled in terms of class and sophistication.
Leather couches can be shiny and attractive, and they can develop a lovely patina with time. The patina consists of rich marbling and wrinkles, making it look even better with age. Amazing, right?
To make the most of the sophisticated look of a leather sofa, make sure to place it perfectly in the rooms so everyone will be able to admire it. Alternately, you might consider the overall theme of the room and pick a sofa that fits well with that.
Piece of cake maintenance
We're here to tell you that good leather couches will always look classy and are a breeze to keep clean. You should know that leather furniture is easy to clean after any spilling accident, be it water or coffee. However, it's important to keep in mind that leather is a porous material, and lighter hues are more likely to show stains, particularly from the oils on your hands and skin.
Since leather is a natural material, you should definitely pay more attention it. But, don't fret too much because scratches and other marks on a leather sofa are natural and actually help to give it more personality. Therefore, leather upholstery may be the best choice if you want a high-quality, sumptuous, and uniquely stylish furniture piece.
Hypoallergenic
Did you know that dust mites, pet dander, or perhaps some others allergens are more likely to become trapped in fabric upholstery than in leather? So, folks who suffer from allergies may find that leather sofas are more comfortable for them.
If you notice that you're constantly feeling uncomfortable around fabric couches or sofas, maybe it's time to upgrade to leather ones. You won't regret your decision!
Durability
You should get as much use as possible out of your sofa because it represents a big financial and aesthetic commitment to your home's decor. It's ideal if it's long-lasting and simple to care for so it retains the attractiveness that first drew you to it.
The awesome thing to know is that leather lasts at least five years longer than fabric because of the material's inherent toughness.