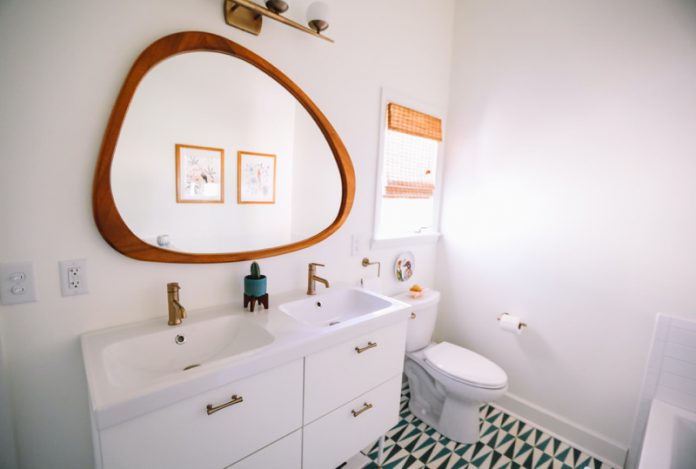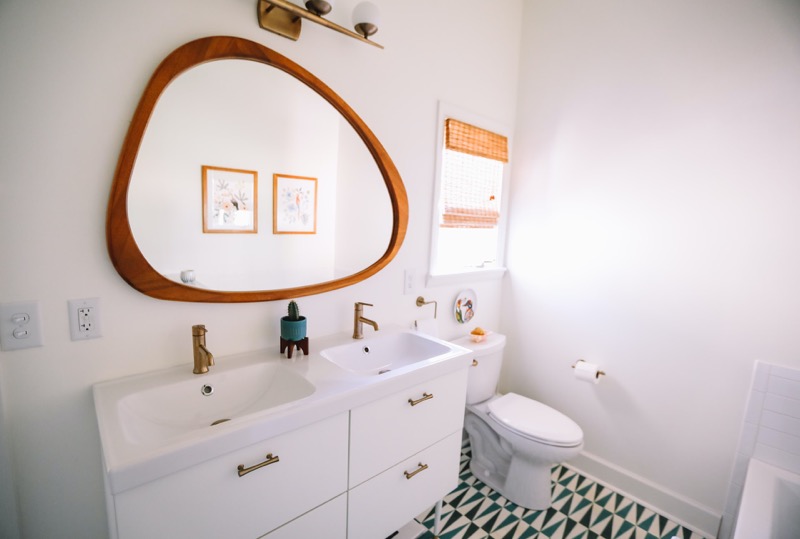 Despite being one of the smallest rooms in most houses, the downstairs toilet leaves a big impression on users. But how do you style a room that several people with varying comfort levels might use? This post lists out essential styling tips for your cloakroom.
Downstairs toilets are easily negligible. Most house owners only add them because they have extra space or expect to frequently open their homes to guests. And even then, they barely put any effort into making the space display its worth.
The most important reason to have a downstairs toilet is the convenience it affords you. Whether as a cloakroom or powder room, having a loo downstairs saves your guests and elderly or convalescing residents the trouble of climbing the stairs. Creating the ideal downstairs toilet for your home requires you to learn more about downstairs cloakroom design. Here are some stylish cloakroom ideas for your home:
You Can Never Go Wrong With Some Colours
Since you are setting up a cloakroom, you might as well go all out with it. Don't just leave the room bland with tiles, panels, and plasters. Instead, infuse some shades of warmth and colours in your cloakroom ideas. A few dabs of bright paint or designed wallpapers would bring life into the room and make your guests feel welcomed.
Pairing your wallpapers or paint with wood panels or patterned tiles is a great way to brighten the room. It is also acceptable to try contrasting colour schemes. Just keep it simple enough to make the room endearing.
All-Inclusive Style
You might want to install all the gadgets and gizmos you can lay your hands on, but that might be counterproductive. Many different guests would frequent the bathroom, so you should focus more on creating a system that works regardless of who uses the bathroom facilities. It would help if you put the toilet roll hanger at a height that makes it accessible for both young and old. The bathroom should have facilities that make it perfect for people of all genders. Discover more tips on how you can bring all these together without taking up much space.
Who Doesn't Like art?
People like to be comfortable, whether they are sitting in your living room or visiting your bathroom. One way to ease them in is with the use of art. It would be best if you explored your downstairs toilet ideas by hanging some framed pieces or even placing a figurine on the shelf. Install any art piece that makes the room look intentional and less of an afterthought.
Having your wall tiles installed as a mosaic could bring a more creative edge to the room, but a hanging plant may be enough to bring that edge into the cloakroom.
Mirrors and The Reflection of Space
Your downstairs toilet is not expected to take a lot of room, a few square feet is enough to cover the necessities, but your guests don't have to feel cramped.
Mirrors can make the room look larger than it is. When rightly placed, a small mirror can reflect enough room to create the illusion of space. The users of the bathroom will also appreciate having a mirror when they need it.
It doesn't Hurt to Be Minimalist
The challenge with rooms that appeal to a large and diverse group of people is the question of "what to put where". Trying to make your cloakroom all-inclusive may sometimes lead to overstocking the room and leaving it cramped.
But a minimalist design works every time.
Stock your cloakroom with only the essentials; a few hand towels, some toilet rolls, and the essential bathroom fixtures. Adding a shower or wetroom might even be overkill sometimes. It can work if you have the space, but you will do just fine without it. You can also fit in some multitasking fixtures like wall storage and sink drawers to save the space you don't seem to have.
Add Some Light For Perspective
Your cloakroom would do just with one light bulb, but you would be limiting its potential. Also, using just one light bulb would be a letdown after adding your mirrors, art, and that splash of colours.
Brighten the room with well-positioned lighting. Try some low-hanging lights if the space permits. Of course, you always have the option of wall lights if that is all your room can take.
Explore Your Limits
There is no limit to how well you can make your space look more stylish. For example, being more creative with your downstairs toilet ideas would not only make the room more attractive, but it makes your house more welcoming to your guests.