Roohome.com – Various types of home interior design can be encountered everywhere. Then if you think to design your home with such an artistic style with a variety of shades of colors such as mats. Diego Querol introduces this unique design as produce colorful and exuberant home interior design ideas look so beautiful. Combinations of colors, as well as the entire decoration that looks like the work of craft, is capable of making us amazed. Diego was able to make it all look harmonious and capable of making us to being fresh when they are in it.
Colorful Interior Living Room Design
Design in the living room, Diego still emits a touch of a colorful interior living room design with an artistically patterned wall so as to provide a unique impression. The design on the wall is made of tribal patterns and combined with wood accents on the pillars of the house. This design can indeed be seen at first glance seem traditional or classic, but there are some modern touches that are unique to the accent color of the wallpaper wall. The living room is made a little simpler with the use of lounge chairs made of rattan that still provide the traditional sense.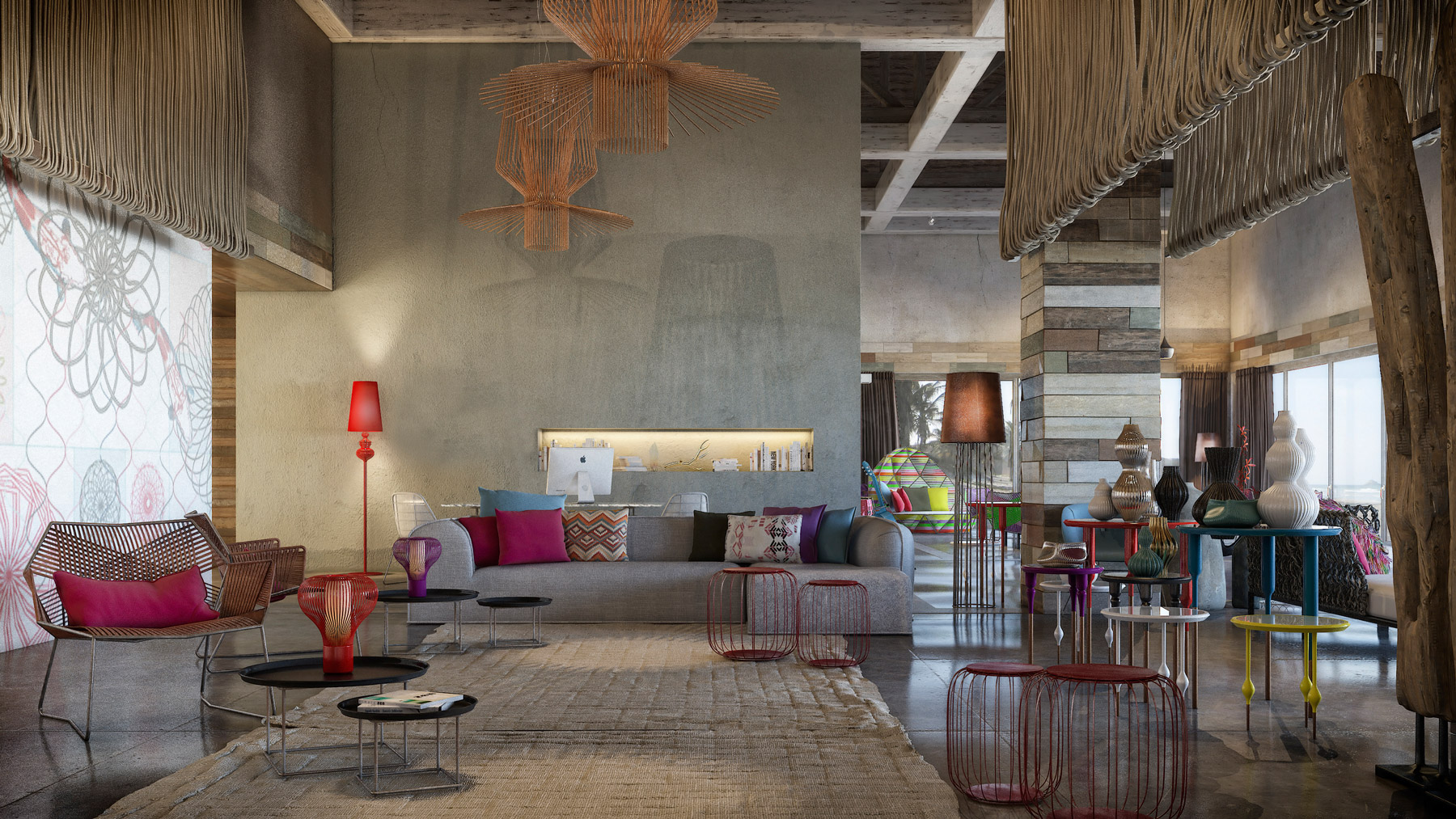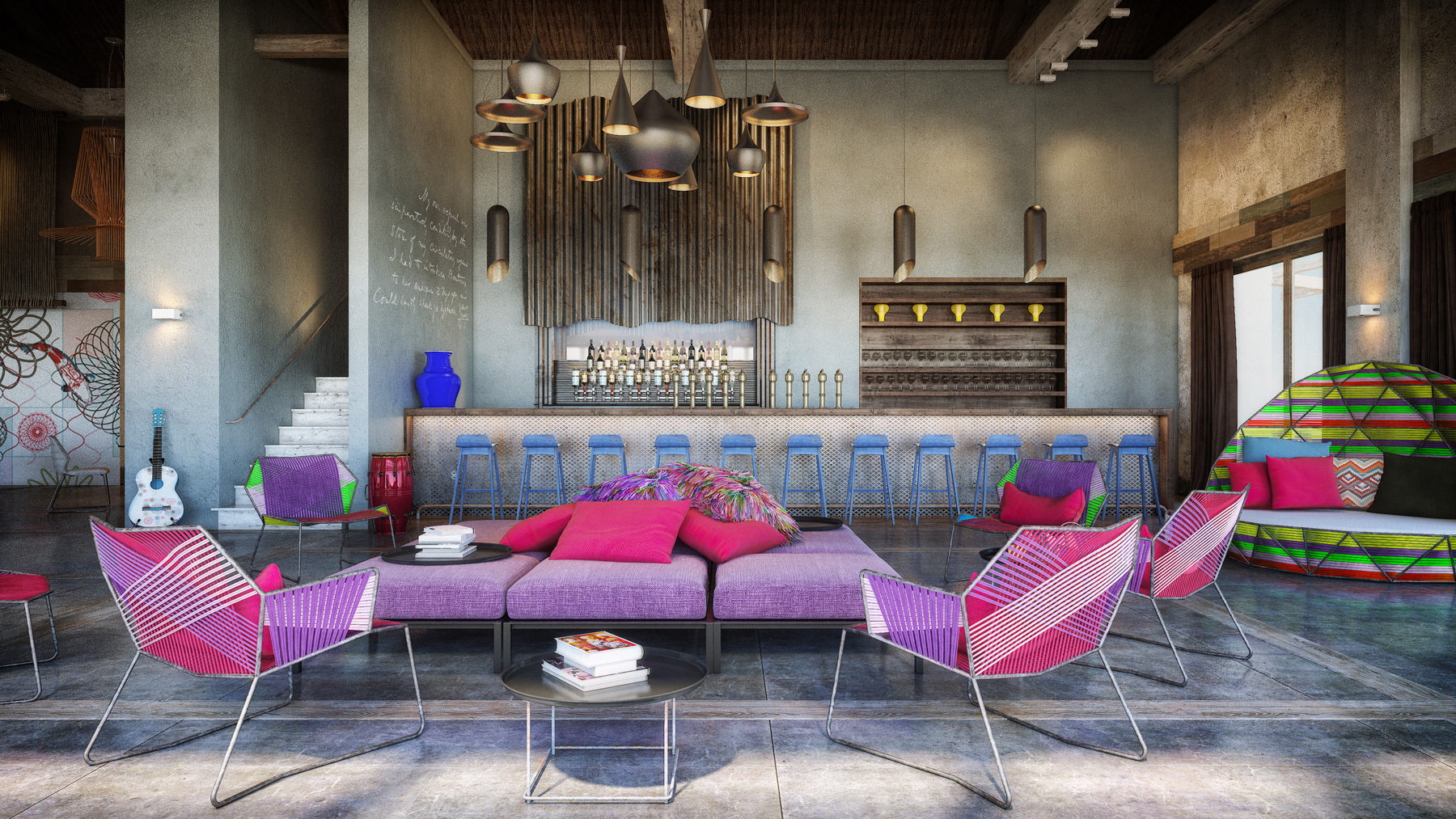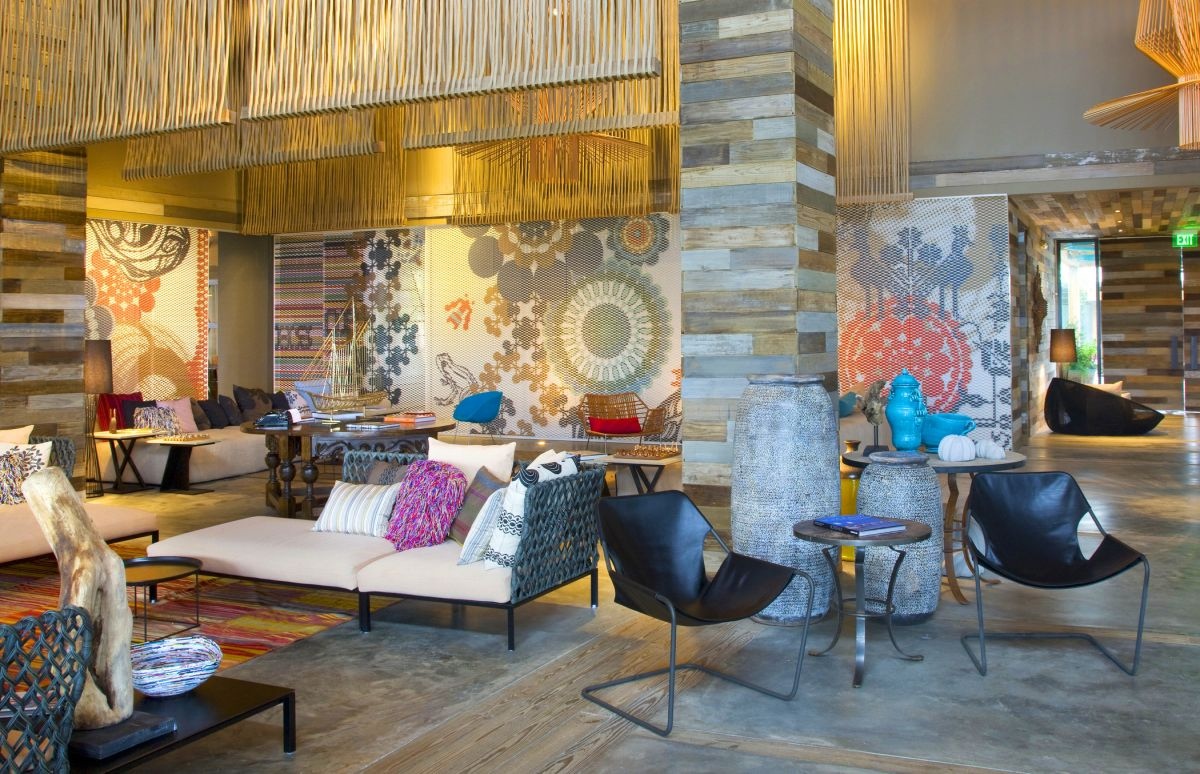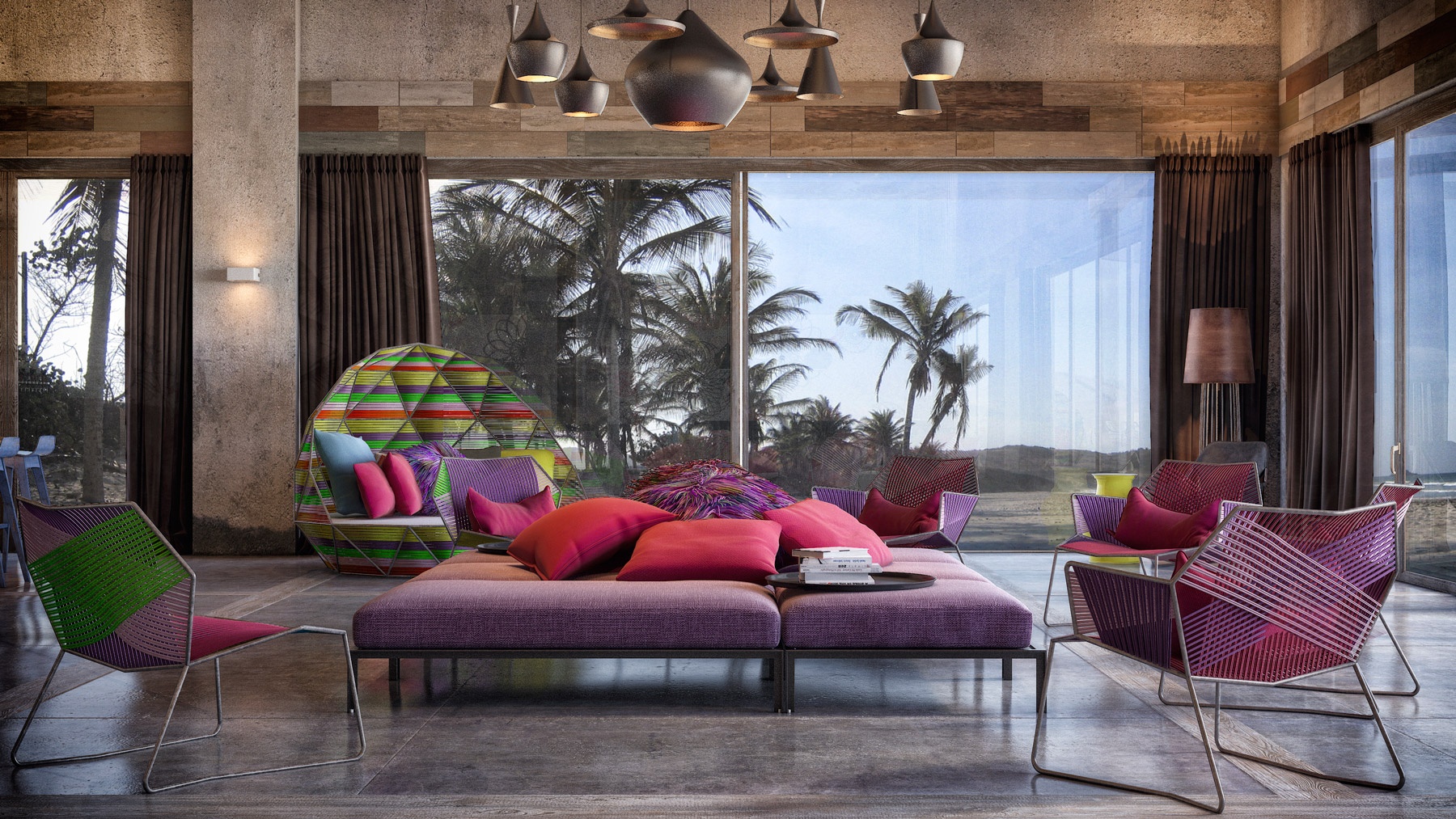 Diego also made a place to relax overlooking directly with exterior corridors so you can still enjoy the atmosphere and the natural beauty outside which is very good looking for the eye. This relaxing room is designed with only a few seats in the center, you can place as a sort of bed or a chair that is wide to relax abuzz. Rattan chairs with colorful motif this can add to the beauty of your design.
Exuberant Interior Kitchen Design Ideas
Here the designer also makes the exuberant interior kitchen design ideas to be very interesting. Manufacture of such a mini bar that is designed with a simple but still seem like the bar in the cafe also add to the uniqueness of its own. This design does look like a mini bar but actually it also can be used as a kitchen for cooking. This design purposely made to be multifunctional for you.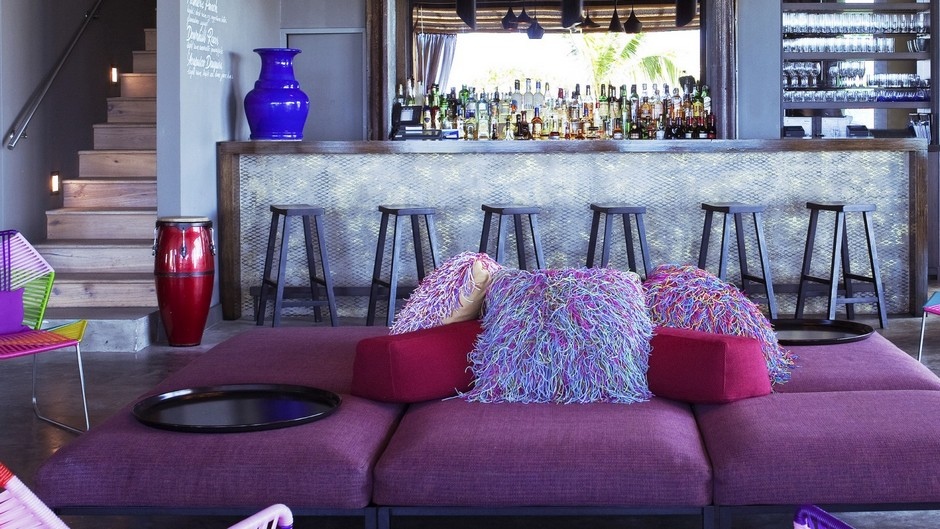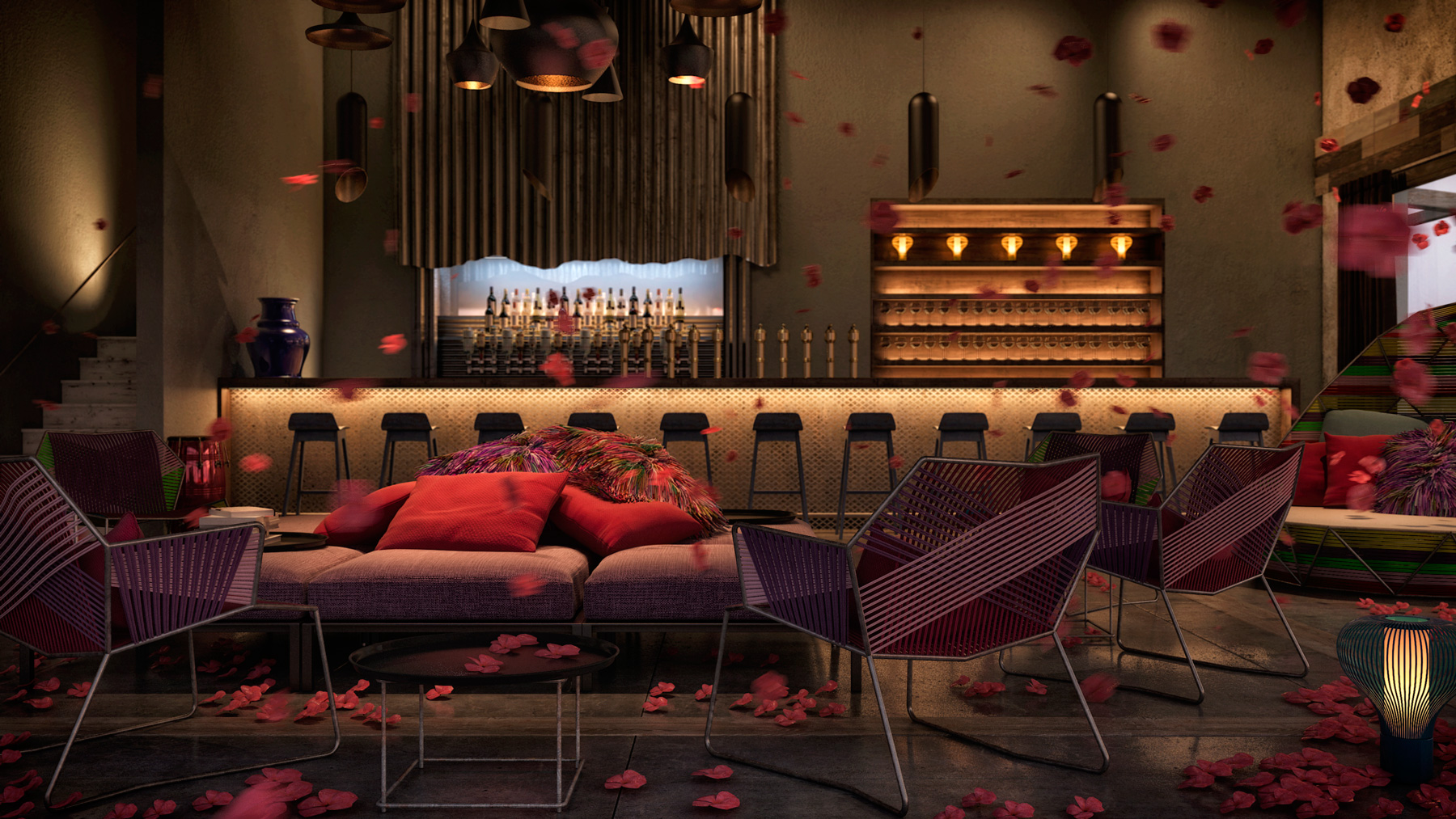 When the night, home interior design ideas in this room will give the impression of a warm because of the effect of the colors appear and because the effects of light given.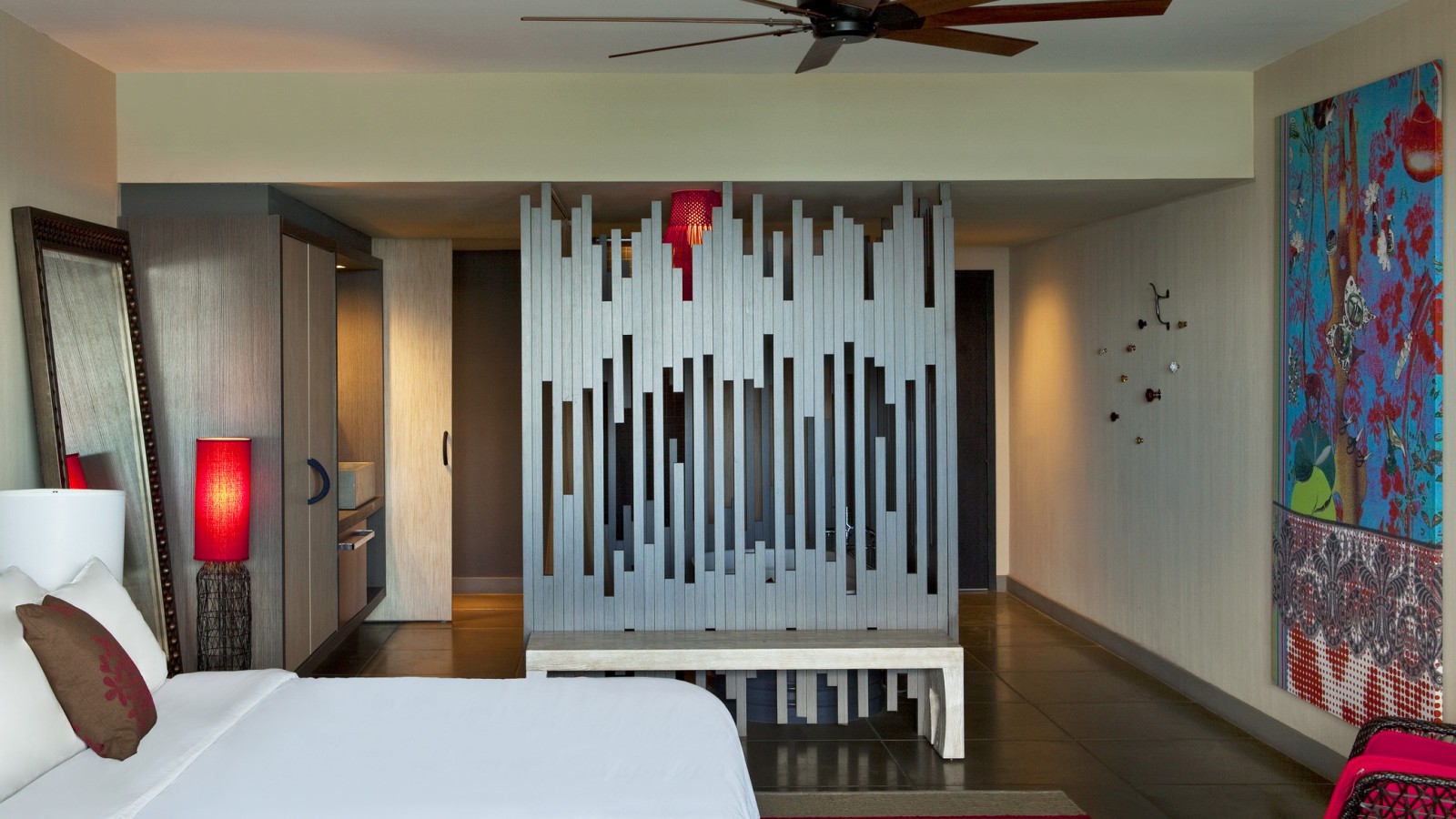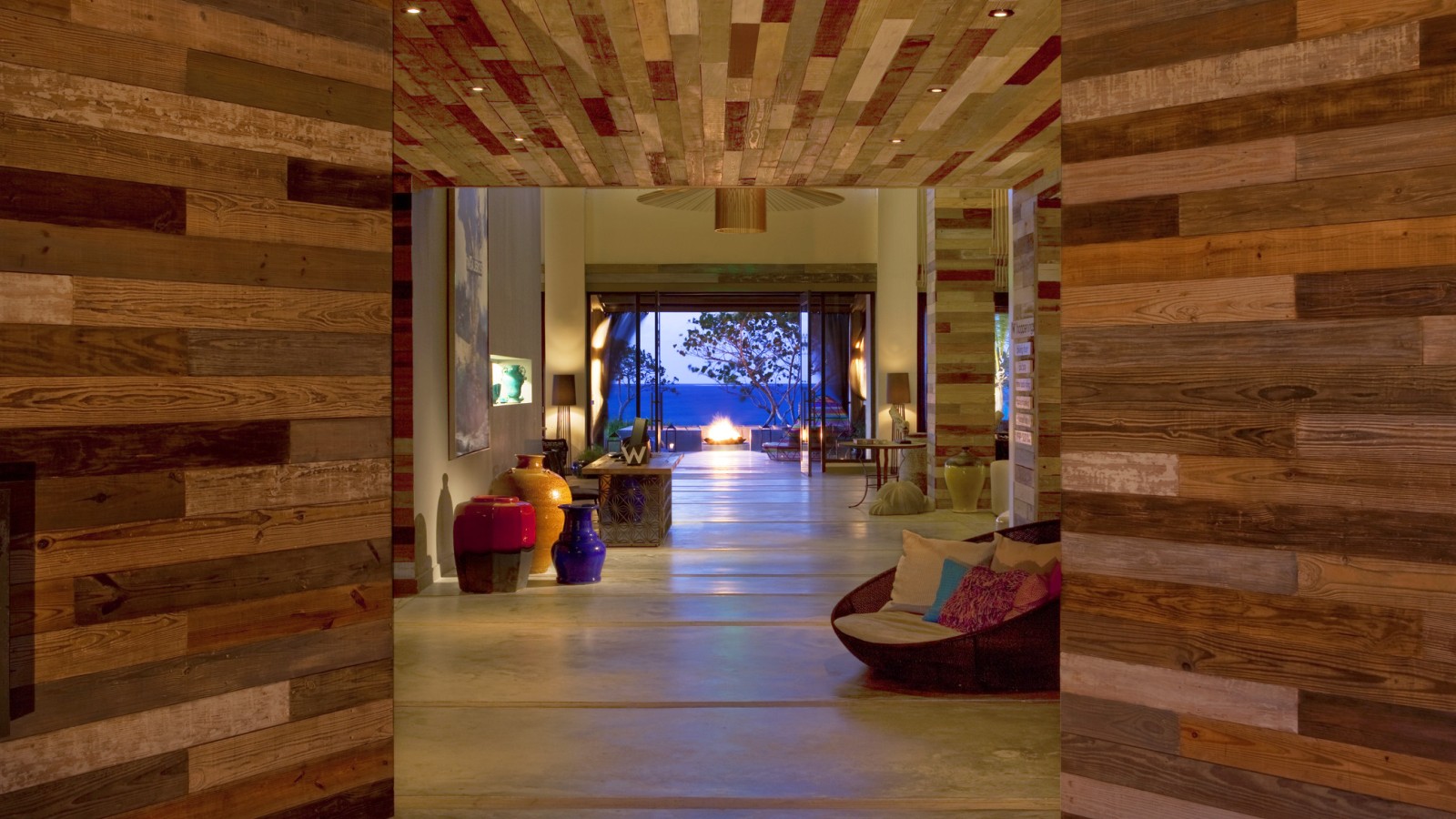 On the other part, a home interior design is also very interesting. The bedrooms and parts of the room entrance were made with the use of wooden beams accents are increasingly making the exuberant interior home design of this Diego Querol looks beautiful and perfect.