Roohome.com – Make a luxurious living room by using white interior design style and modern furniture are the easiest ways. You can add the other element that can support the impression that you want to create. Do not forget to put some accent that can decorate it and add the beauty value for it. You also need to set the smart layout to get the better space.
Why should we apply white color scheme for the interior? We all know that white is a color that can show the luxurious feel, it also makes space looks wider. So, that is very recommended color for people who want to get the prestigious feel in a room. It will be better to use the simple accent to decorate it. Using too much accent will make it look too crowded and dispel the impression of elegance.
Luxurious living room with open plan concept by Dovilė Levinskaitė
Dovilė Levinskaitė creates the open living room with the white color scheme and little bit yellow shade. It looks so stylish and fresh. The selection of furniture for its space is so beautiful. The simple sofa with gray color and brown coffee table that fill it perfectly. There also a colorful pillow that makes it more interesting. The beautiful chandelier with the simple bulb completes its space. It likes a magnet that catches the attention automatically. So, you can try to follow this decorating idea.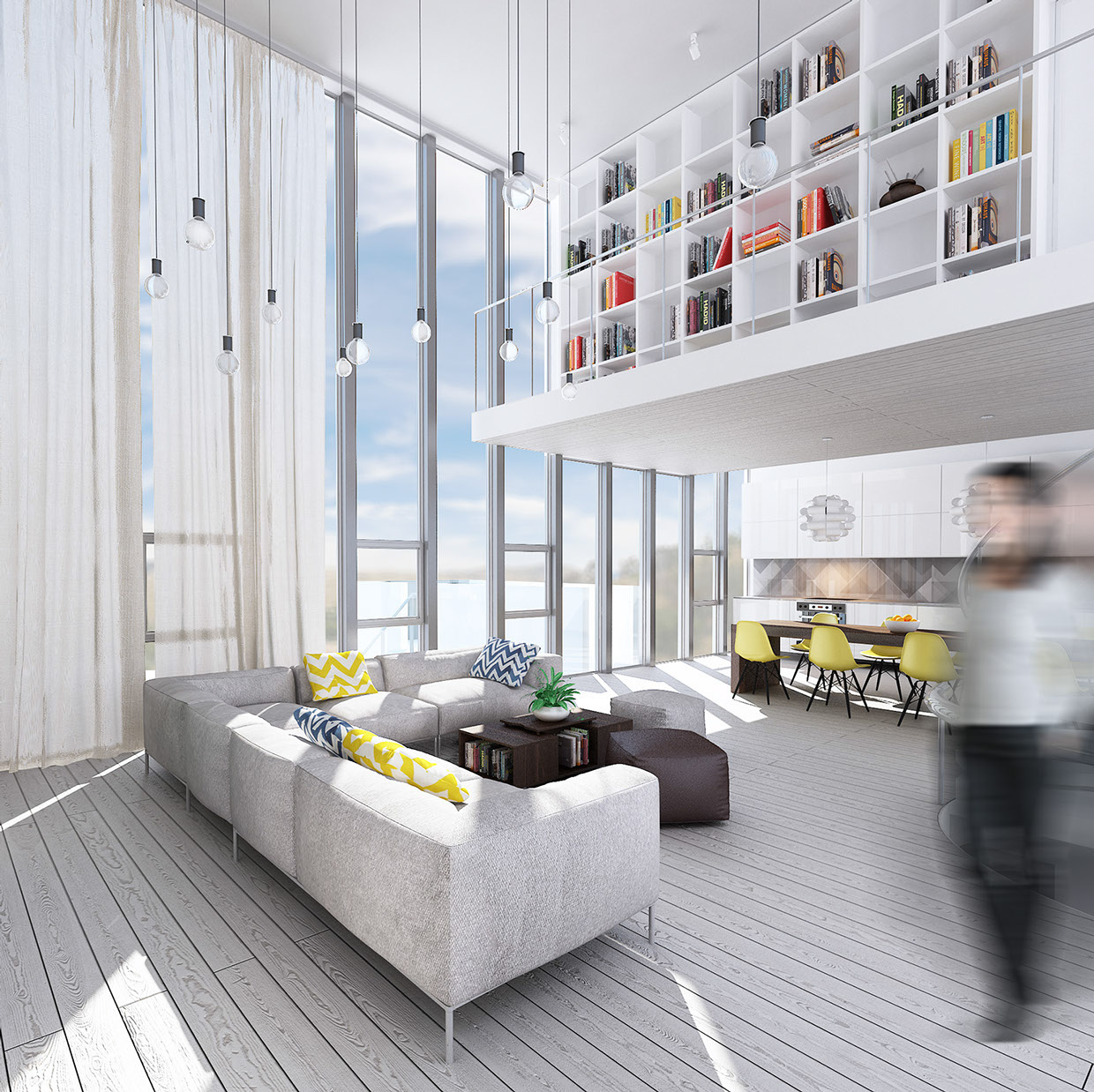 The small dining table with the Scandinavian style that applies yellow color scheme looks sweet and pleasurable for meal time.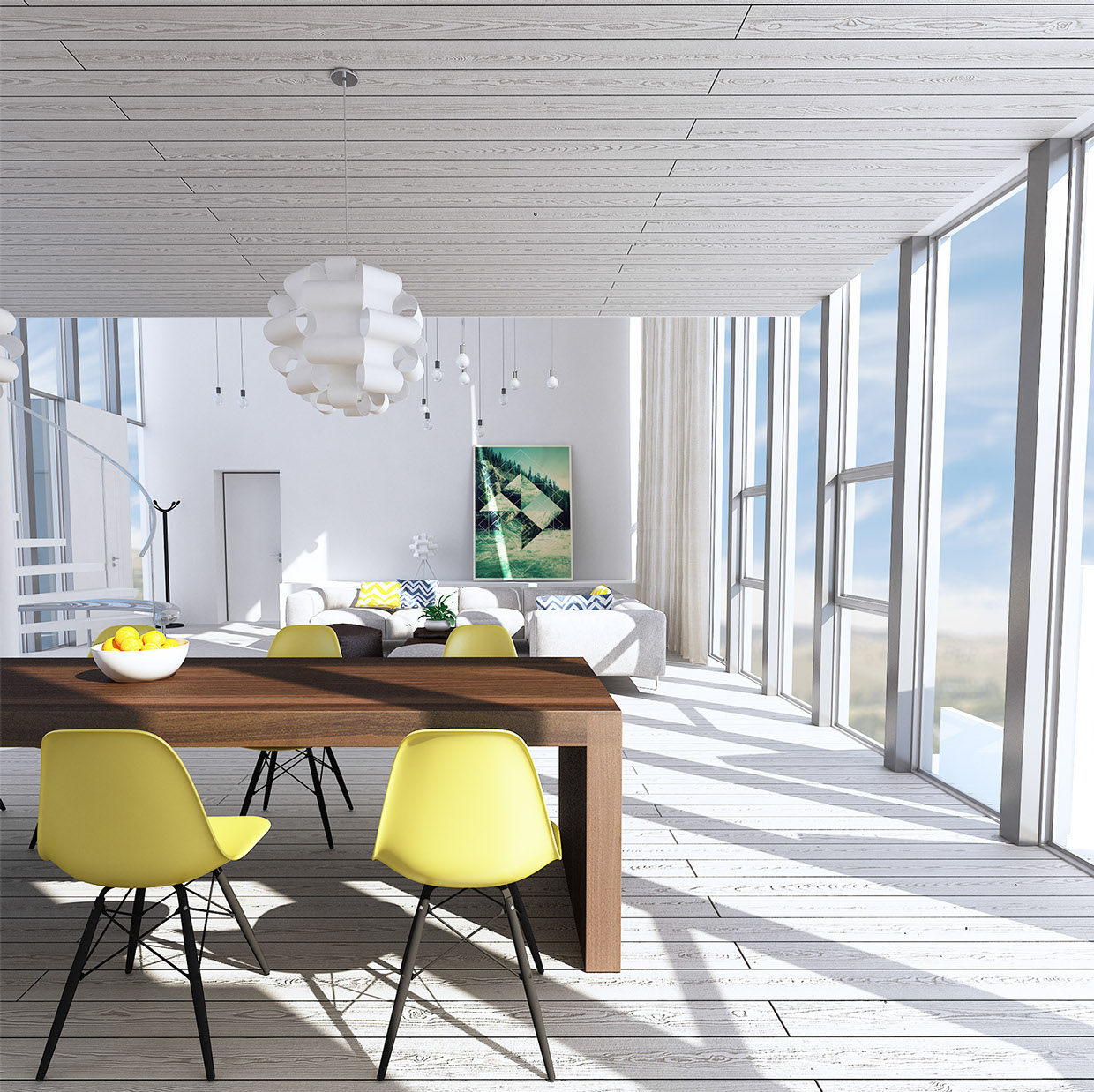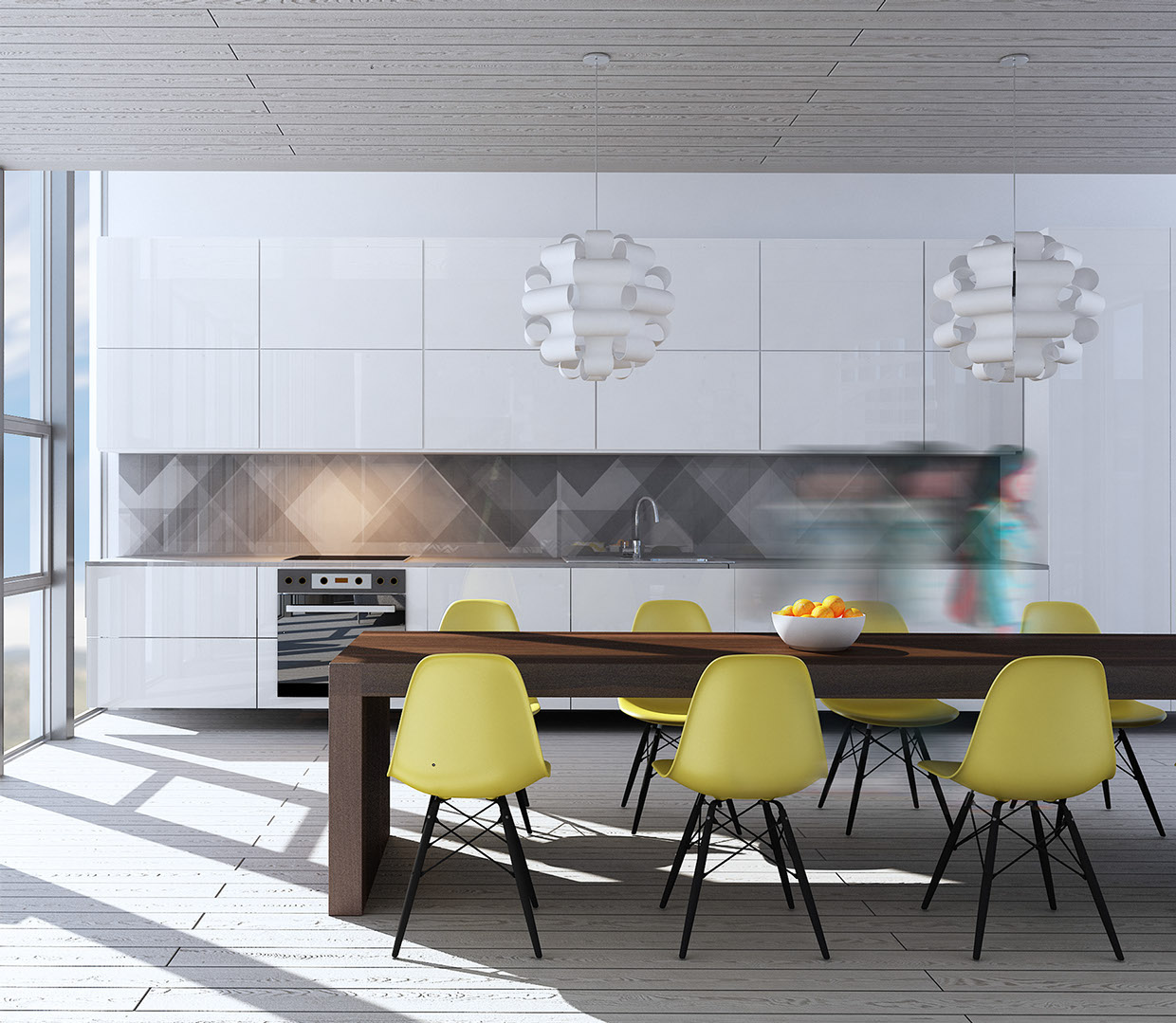 Futuristic living room design with monochrome style by Denis Khramov
The second luxurious living room design by Denis Khramov looks more simple with only 2 color scheme. The futuristic design automatically makes it looks elegant and prestigious. You can see the perfect layout and the unique ceiling design there. It makes it complete and attractive. The open plan concept also supports it properly.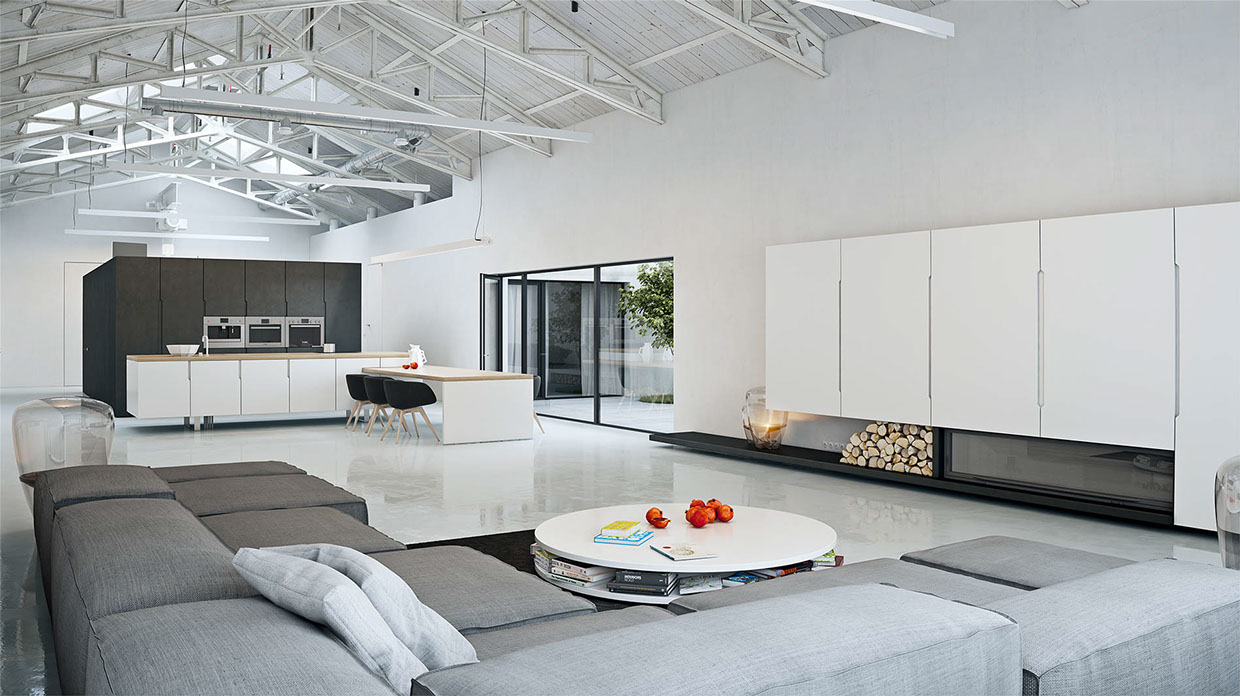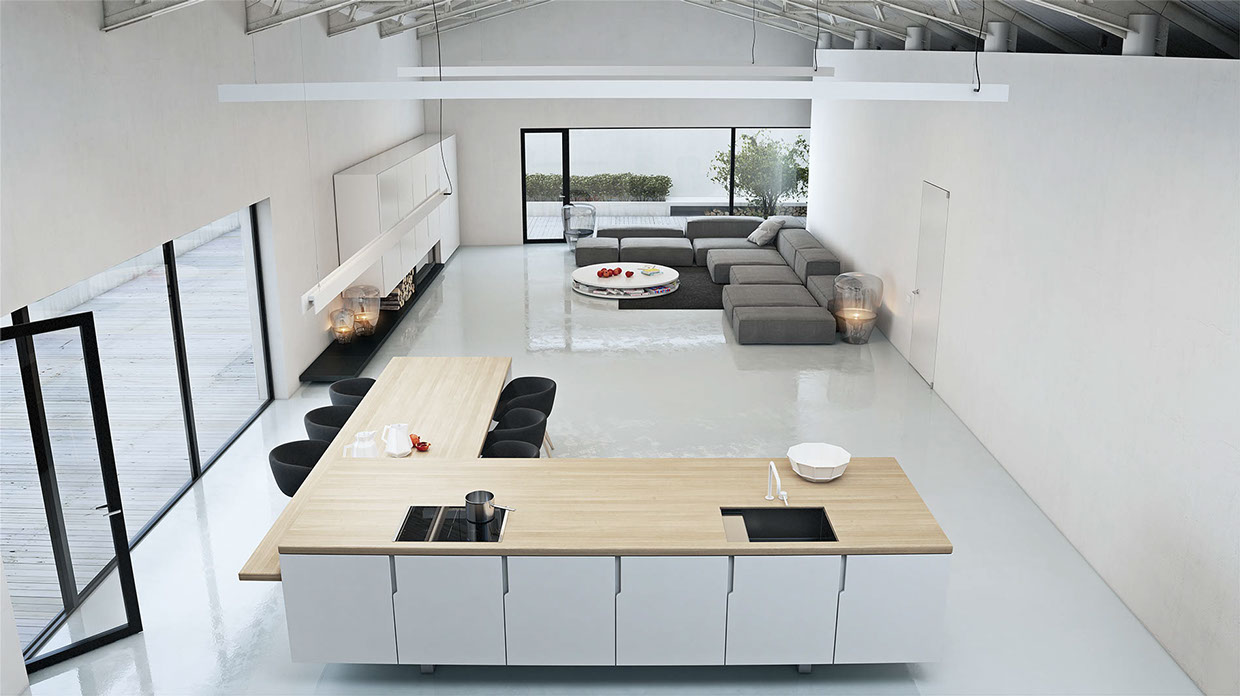 Simple Scandinavian dining table with black and white color looks so elegant. There is also some windows that were set to support the theme that the owner wants to show.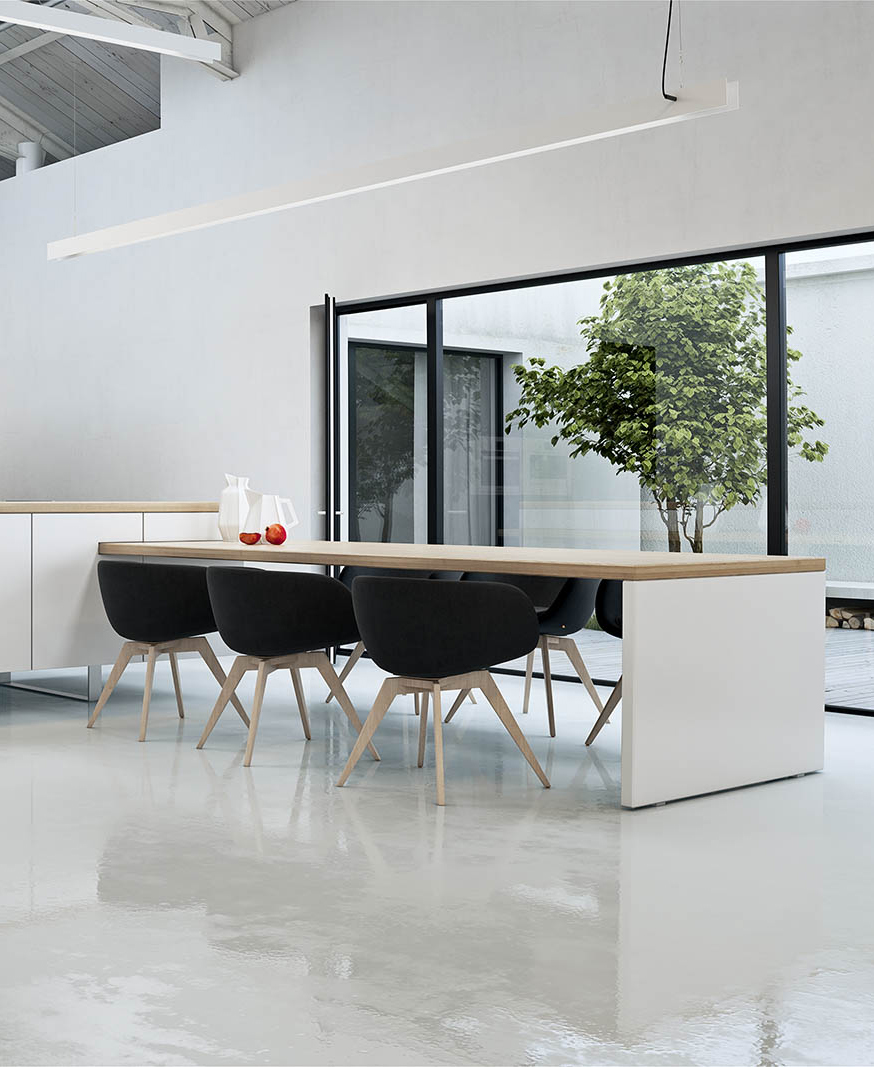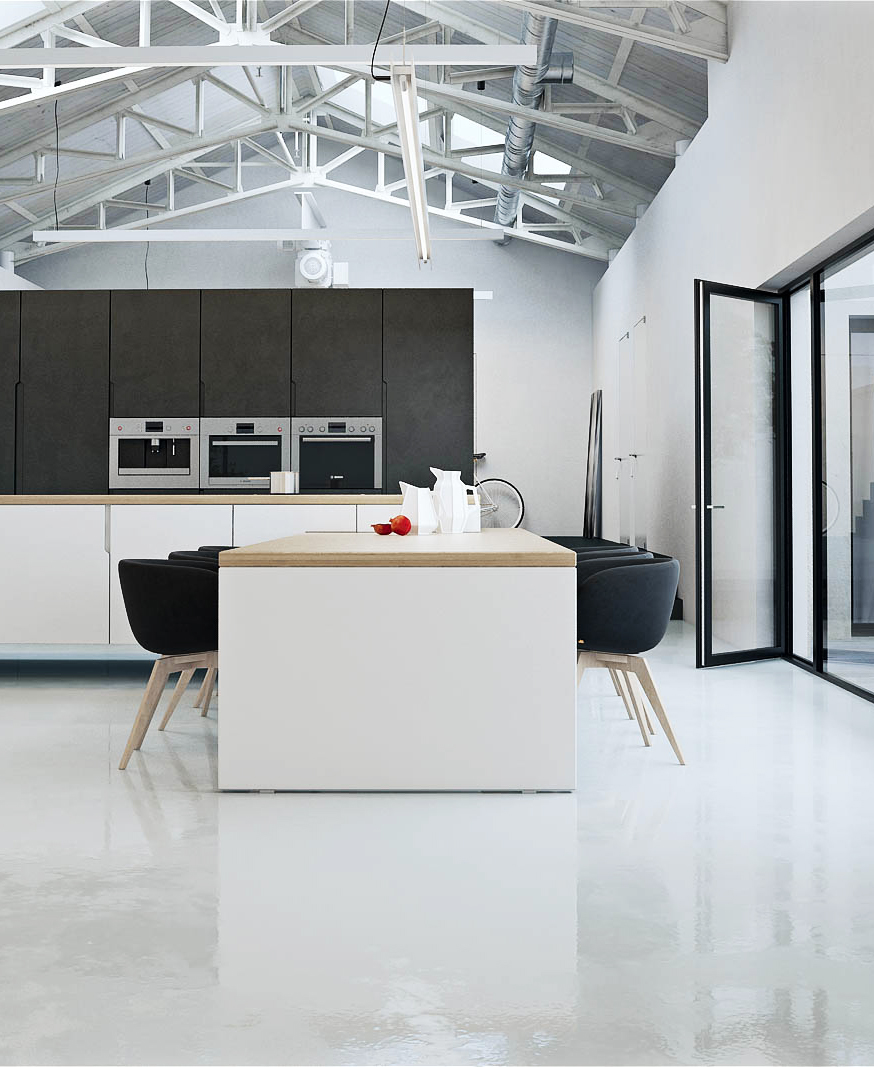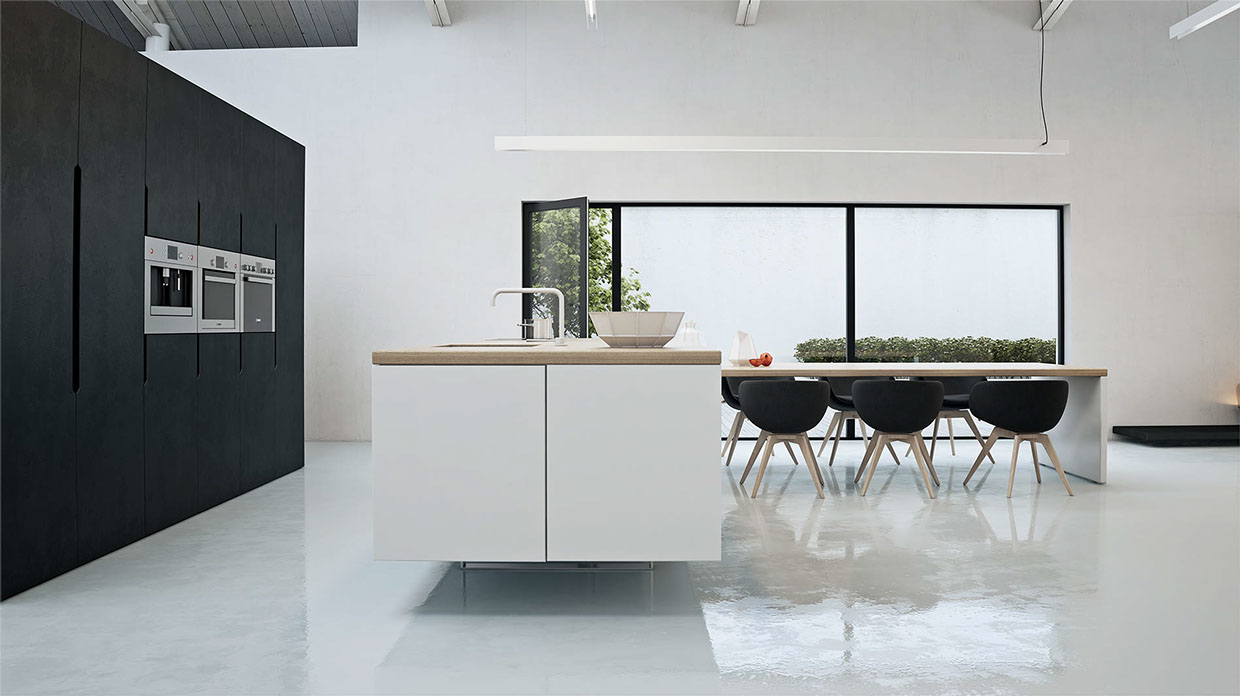 How about it? Do you think that is the luxurious living room design? Which one that you prefer?