Roohome.com – Have you ever imagined having a minimalist apartment design that was very comfortable and unique? A proverb says that "home sweet home" that is why you have to create a cozy space in your apartment. Asian style is one of the ideas that can realize your expectations about having a minimalist and friendly apartment for your family.
The home's designer at Folk Design created the Asian style apartment that has been modified and given a modern twist. It would be a suitable place for relaxation because of nature element impression. Expertise in managing small room is very helpful in building apartment with a minimalist concept. If you choose the wrong design for a small apartment, then you will get the stuffy and messy house.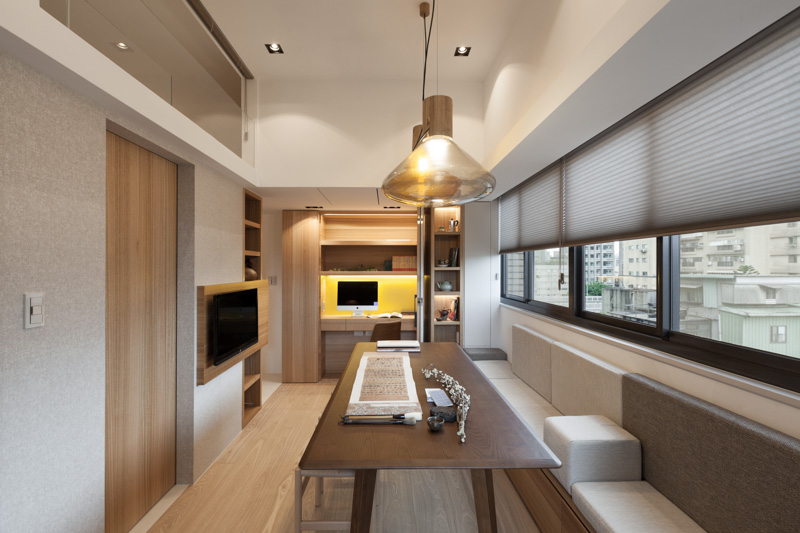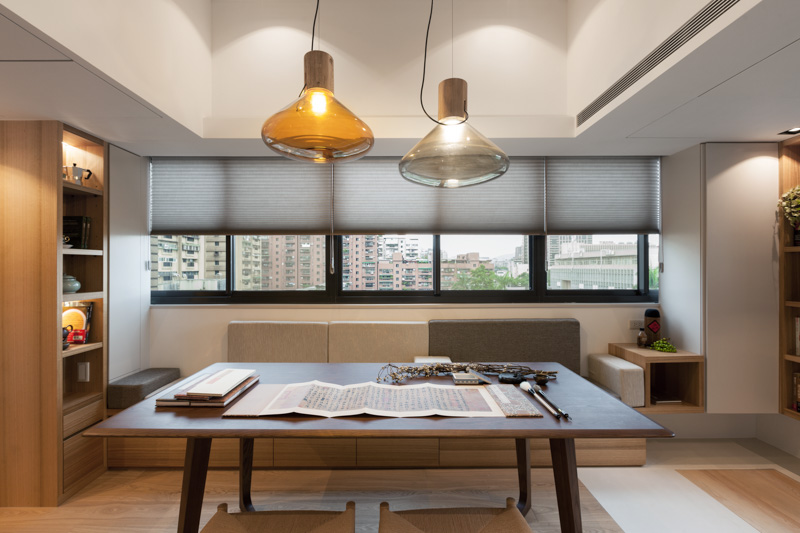 The unique wooden living room would be a warm frolic in a minimalist apartment design. The touch of wood and simple furnishings are neatly arranged in this room is a very interesting for the guests.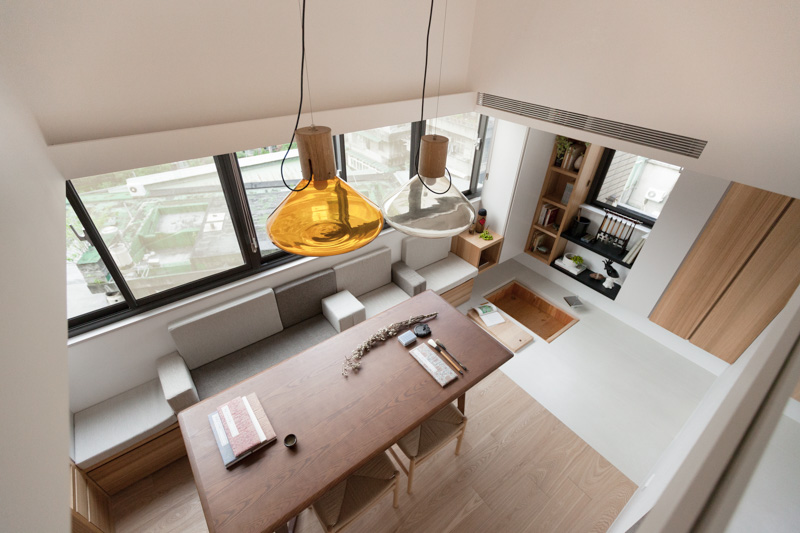 The window behind the sofa will give the light for brightening this room. Traditional lamp design that has been influenced by Asian style is also supportive of lighting and layout in this room.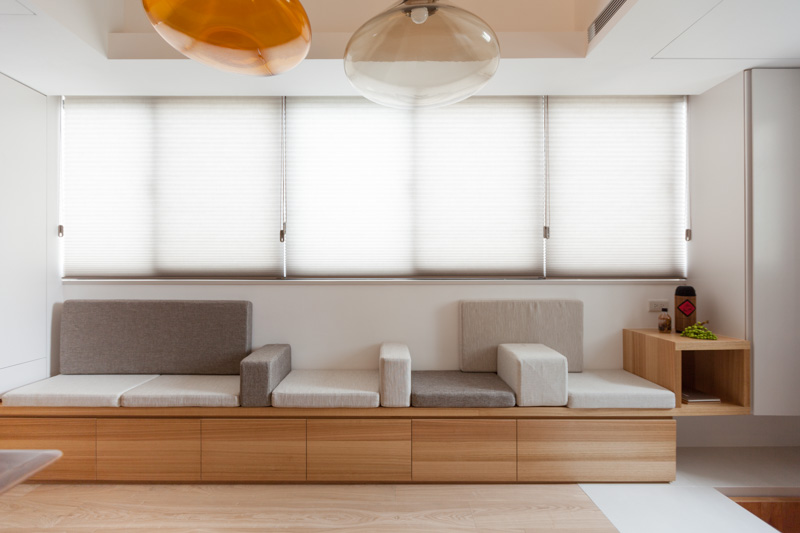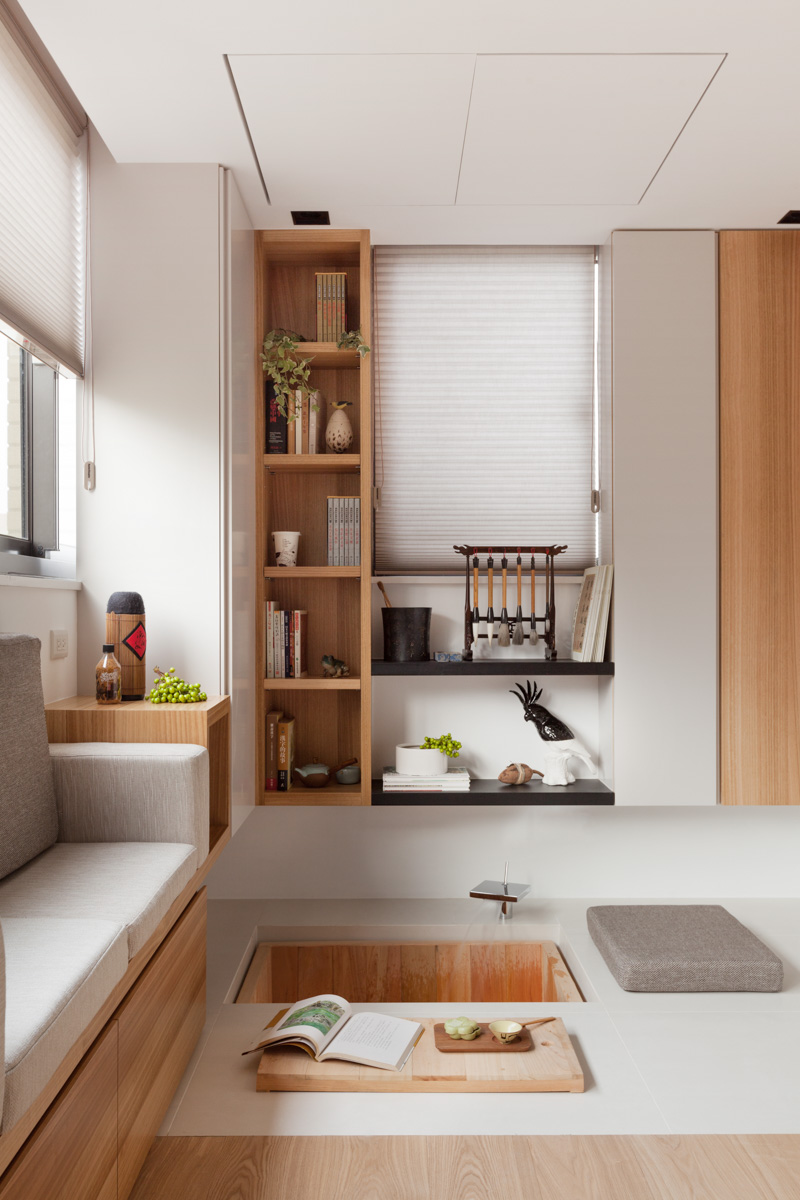 Reading can add your insight. You should be given a little comfortable space for reading in the middle of your apartment to get it. Making an inspirations bookshelf would be perfect for your small reading space.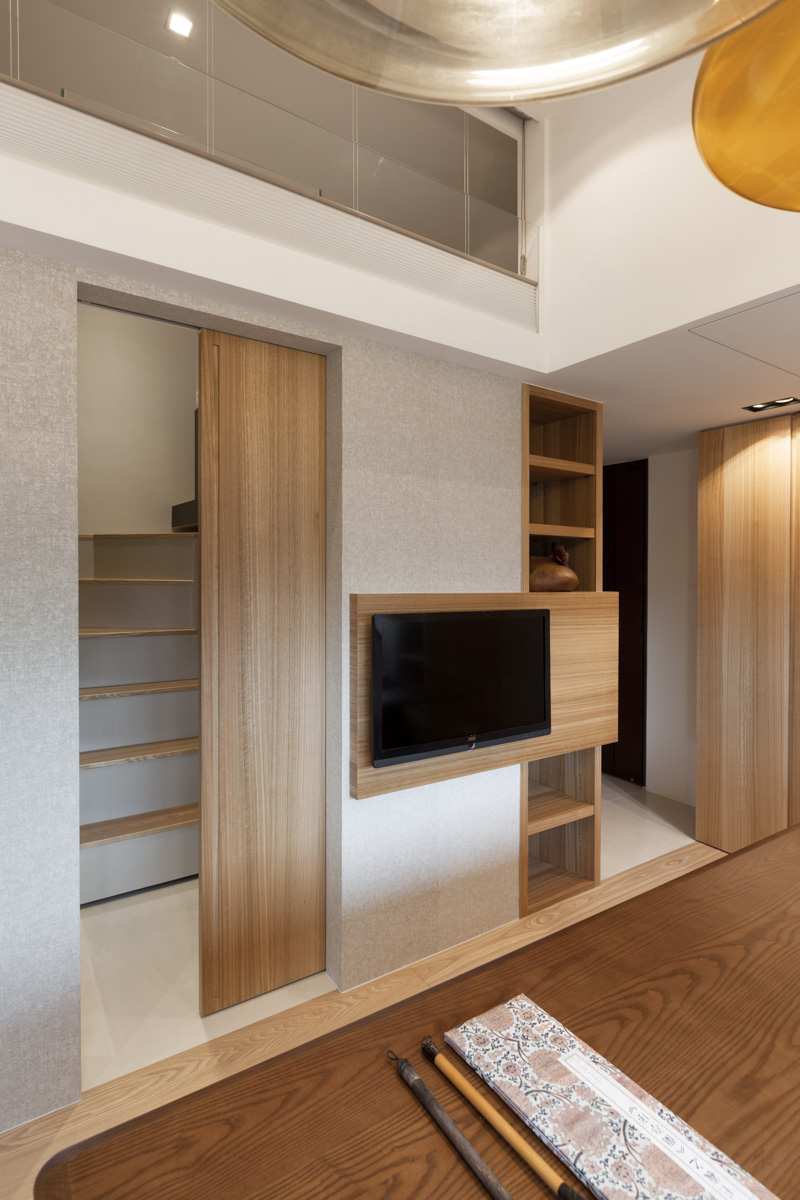 making a hidden stairway is something that is rarely considered by many people. Whereas, these ideas can make small apartment looks more tidy and beautiful.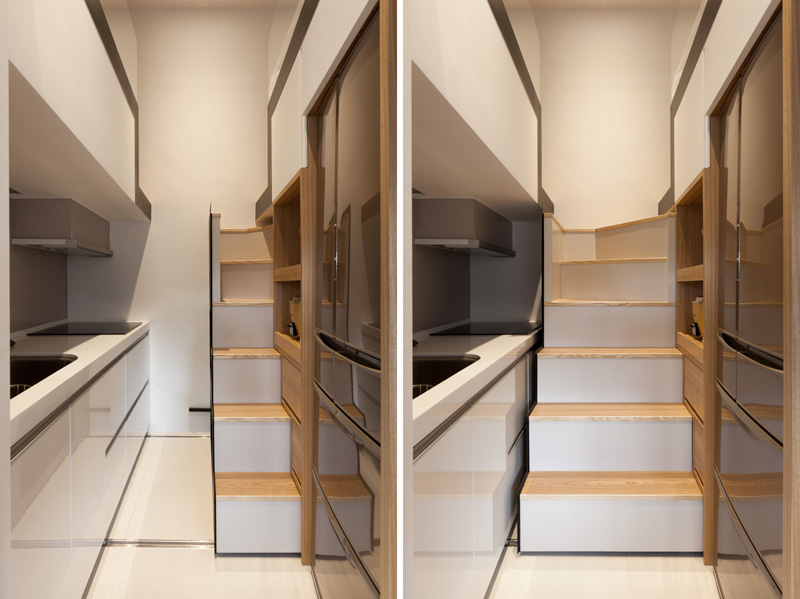 Creating a hidden stairway in your apartment complete with a small kitchen which is very friendly to cooking is the solution of a small apartment.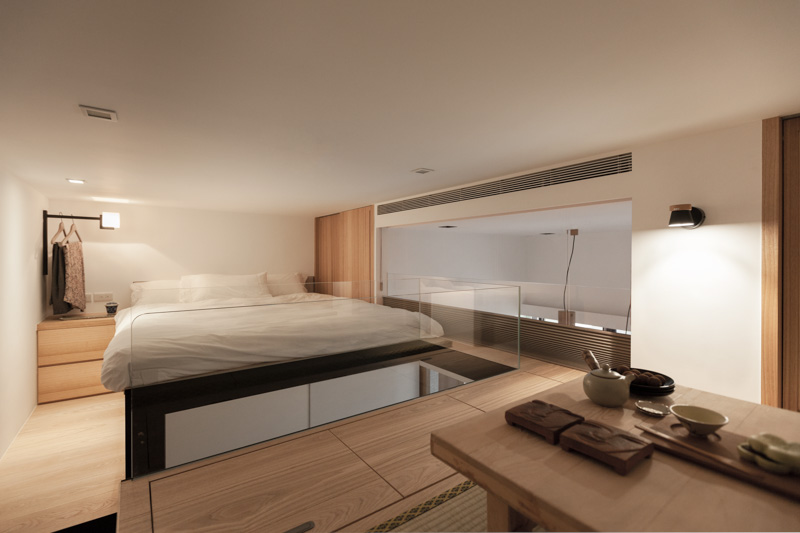 Asian countries dominate the typical atmosphere of this apartment, it can be seen by the wooden furniture which decorates this apartment. You can use the loft for making a cozy bedroom with applying simple wooden furniture.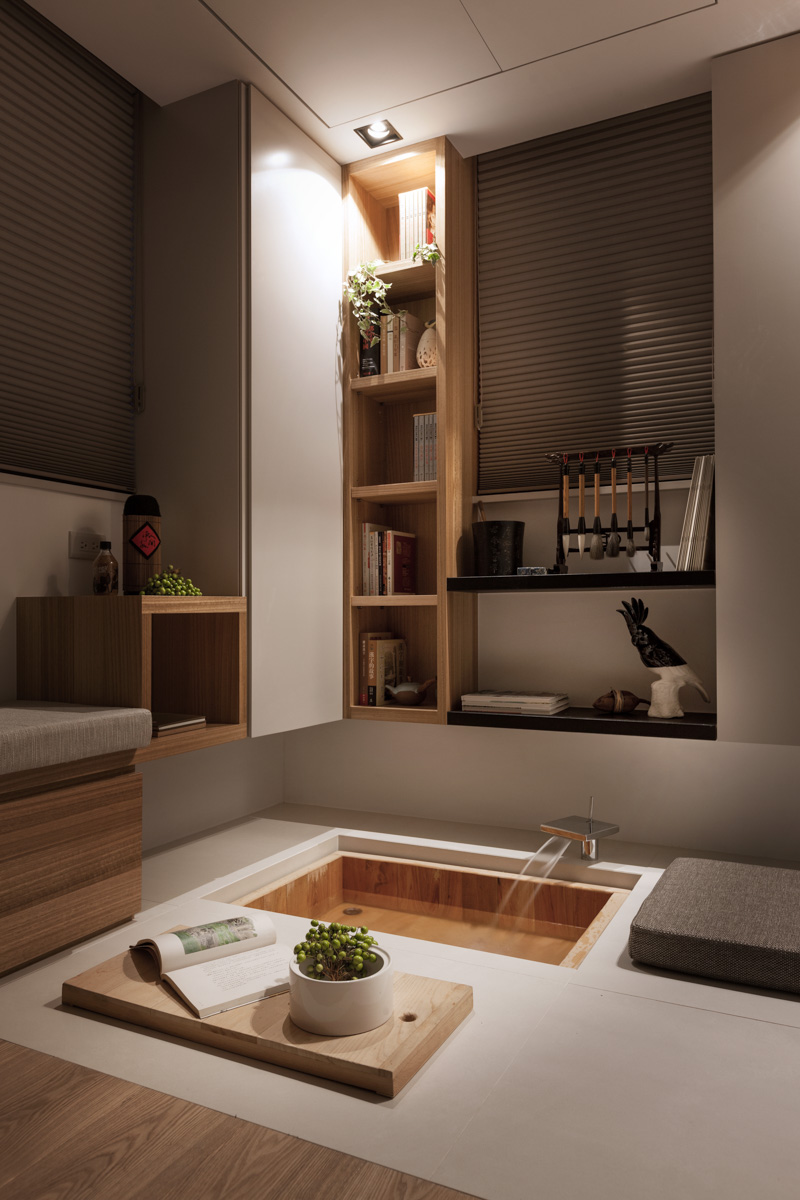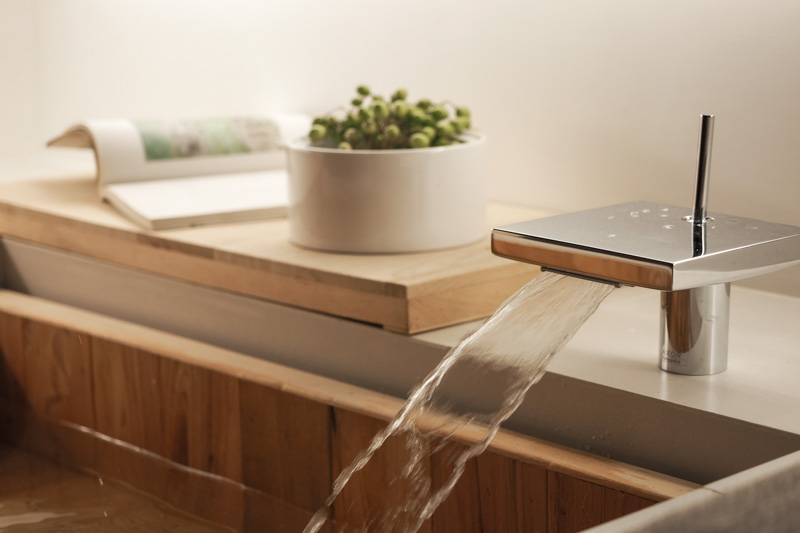 Having a minimalist apartment design would be easier with the simple design in every detail that you want to create.