Roohome.com – Miley Cyrus says that "Pink isn't just a color it's an Attitude too!". Most people like pink color, especially woman. Like the fancy living room with pink color here which looks charming. Pink is one of the bright and fancy colors in the world. They believe that pink is always great in any other situation.
Having a beautiful and soft living room is everyone's dream. The pink color can also make your living room more beautiful and amazing for any guest that would come to your house. Do not hesitate to use it in the living space. Simone Micheli is Italian architect that creating pink and fancy living room in The Micheli Residence in Florence. He made the special room with a soft corner and shiny at home. A white large space with soft lighting and furniture is a perfect creation from the designer.
If you are being in this room, you would feel like a kid in a candy shop. Pink sofa in the middle of the room looks like a marshmallow that can make you drool. White colors on the wall beautify with touches of neon colors that are also very exciting. Do not worry about combining some color, as long as you use a soft palette. You can create a room with pink color and make your friends amazed by your creativity and some ideas below.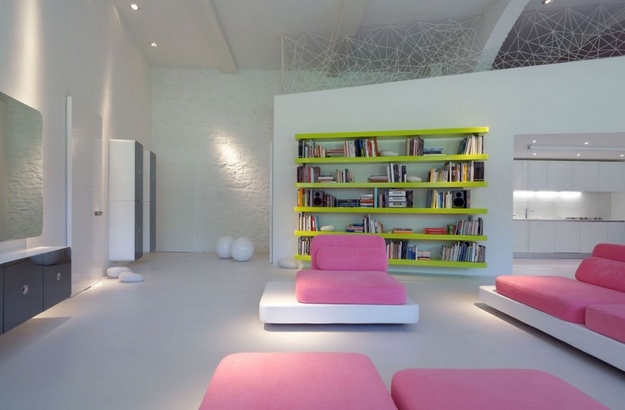 What a beautiful room! The fancy living room design with soft colors and lines would spoil your sight and make an unforgettable impression. This room looks friendly and luxury with a touch of pink without too much accent there. You can put a bookcase with neon colors that would look like seductive candy.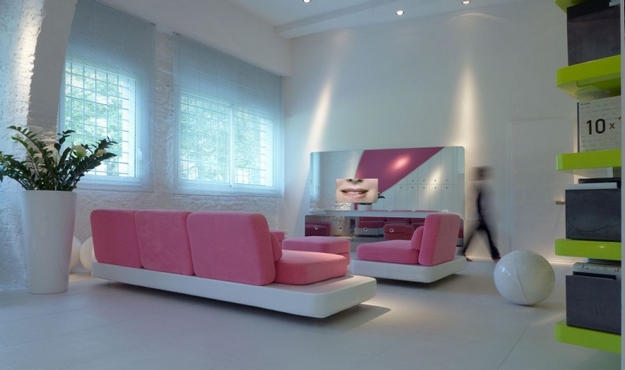 Using Tv display with the same color can be a beautiful tone in this room. It will be better if you use transparent window. It would give a little bit of natural lighting from the outside.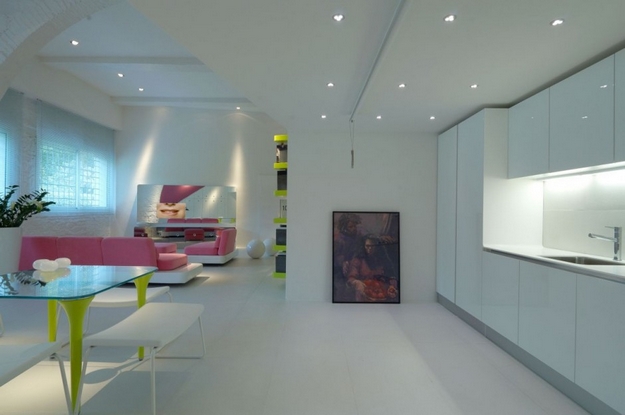 White marble floors can be a good idea, even though that is the simple thing but still interesting for creating clear line and palates.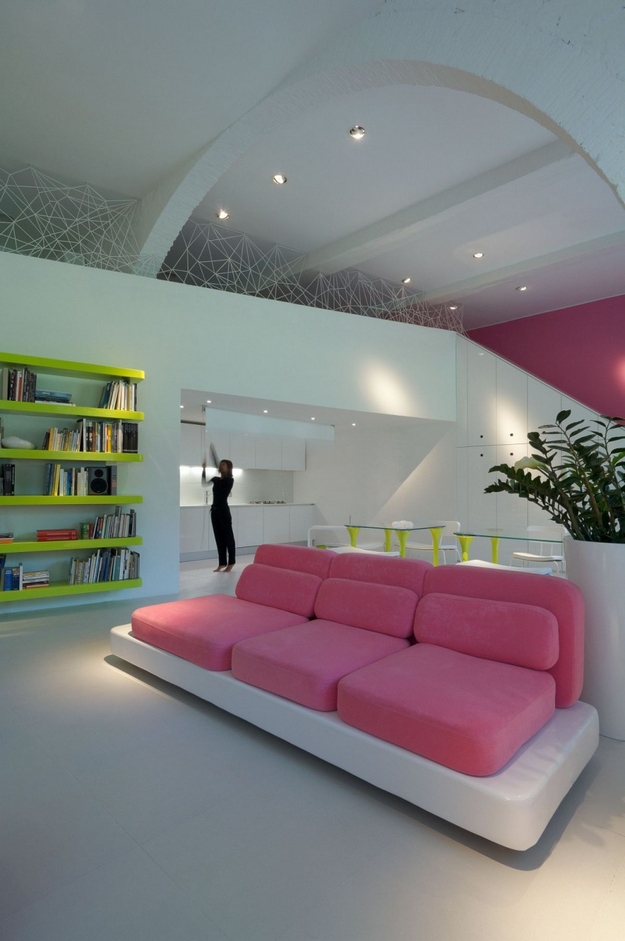 You should be designed the best furniture for this elegant living room with pink color, not only cute but also comfortable for the other. The cute pink sofa is also going to be a comfortable resting place. You do not need to be afraid of losing the best moment with your family and friend.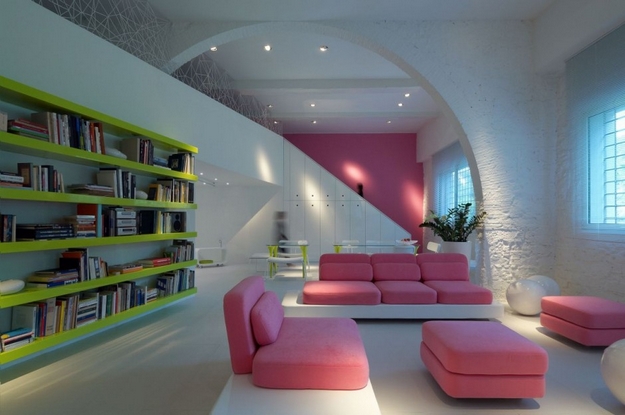 Look at this elegant living room! looks very beautiful with a simple concept. You only need a little bit of creativity while designed your favorite color.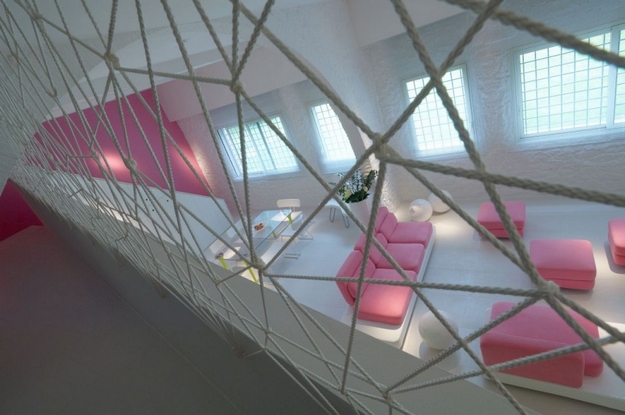 Let's follow this fancy living room with pink color above. Your room will look elegant and spacious.