Roohome.com – Colorful Dining room design with a modern theme that looks very beautiful and charming. It would be perfect for a young couple or family. The use of red brick wall and best furnishings is supported the colorful atmosphere that the owner wants to appear. An interior color scheme in this apartment is also good to build your spirit while breakfast. minimalist interior design
The minimalist and modern interior design that the designer appears are the perfect combinations between the Scandinavian design and the Asian design. You can see it from the door and window features that look like a Japanese house. She also uses the traditional ceiling design to beautify that room.
The Scandinavian interior design looks dominating this minimalist rooms. The designer, Sabina Królikowska creates a lot of natural light and interesting floor plans for this colorful apartment design. That is why you have to take a look for this interesting rooms. We hope that you can find the best idea from the article below!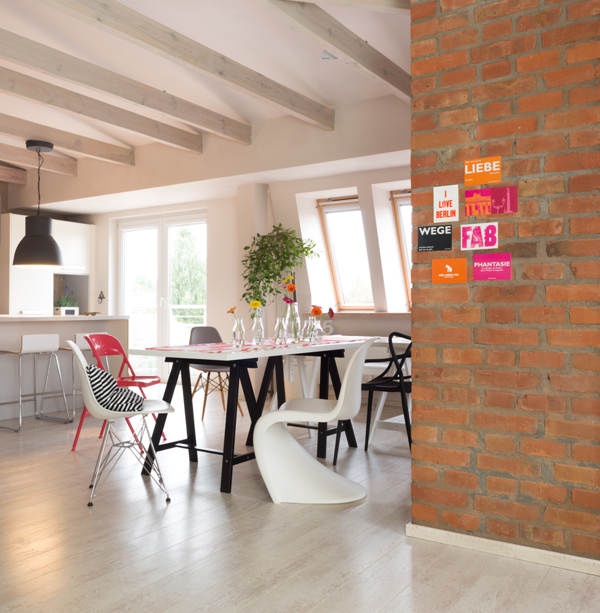 Using the red brick wall of your apartment is not too mainstream. It can be a good wall decoration ever. You do not need to covered it with the other color, because red is enough for it. The best floor plan is something that you have to prepare before you make it. It would be better if you use the friendly materials that easy to clean.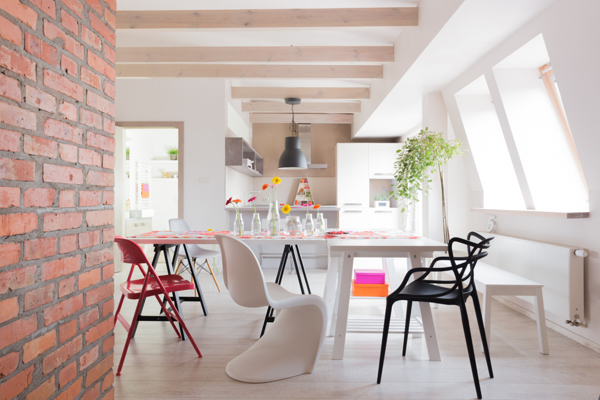 All white kitchen design can be your inspiration while searching the best color scheme for your space. The color of white is easy to blend with any color. It means that you do not need to worry while combining it with the furniture in that rooms. For example, you can use the dark or bright furniture in this white dining and kitchen room.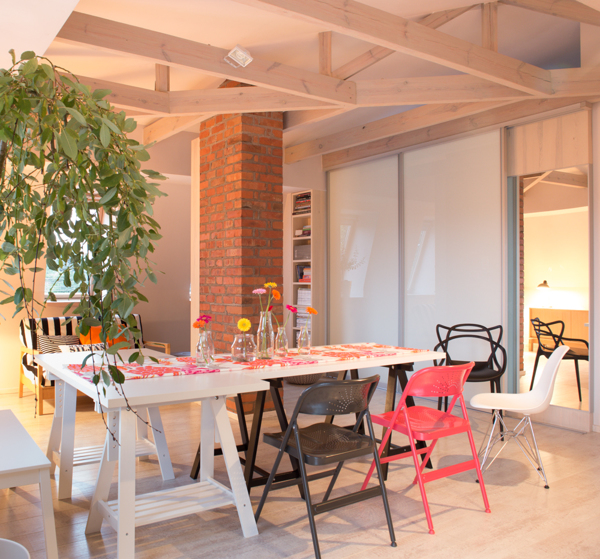 colorful dining room design with the combination of Scandinavian and Asian design offering the different feel about the dining room. The traditional window that holds the function as a border looks more beautiful with the large mirror. It very important to make this room looks more spacious. The best furnishings that you have been chosen must be fit with this minimalist interior design. If you make any mistake, it might produce the awkward result.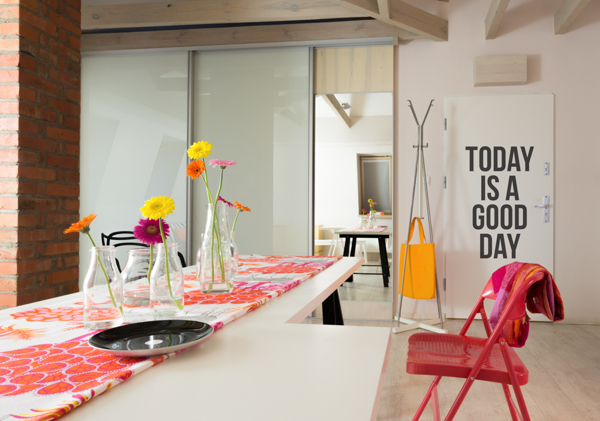 Decorating the dining table with some accents is possible. You can follow what the designer do for its table. She uses the colorful pattern of the tablecloth. Adding some flower on the vase are cute enough. You can put some wall decoration to make the space more alive and cheerful. The poster of an inspiration quote is one of the best ideas to build and raise your spirit again.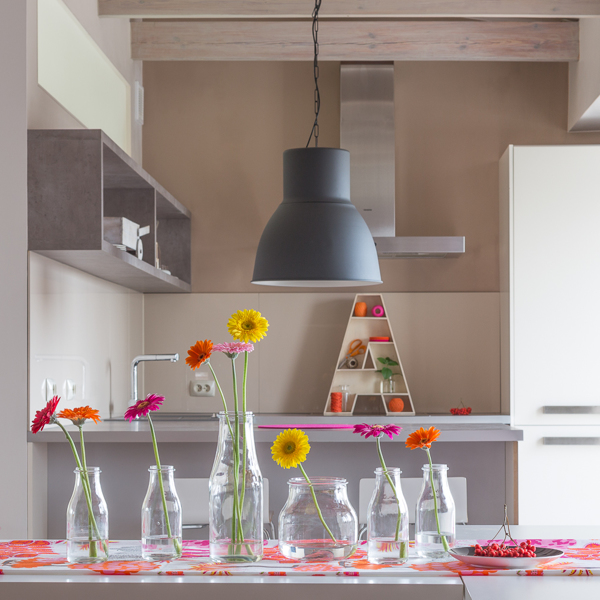 The best interior color schemes would produce the beautiful design. Colorful time, would change your mood, and remove the impression of the dull kitchen.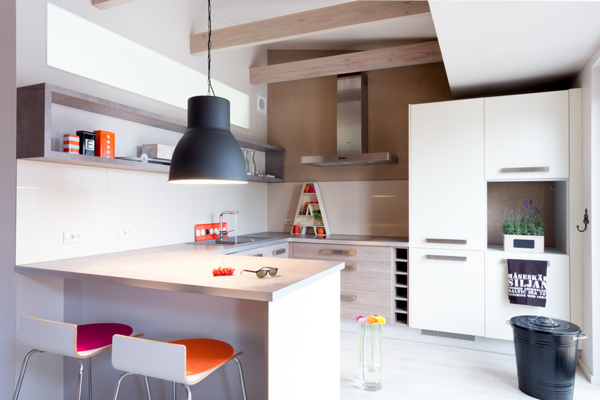 All white kitchen with modern features makes you easier to cook your favorite menu. Finally, colorful dining room design was completed with modern kitchen.