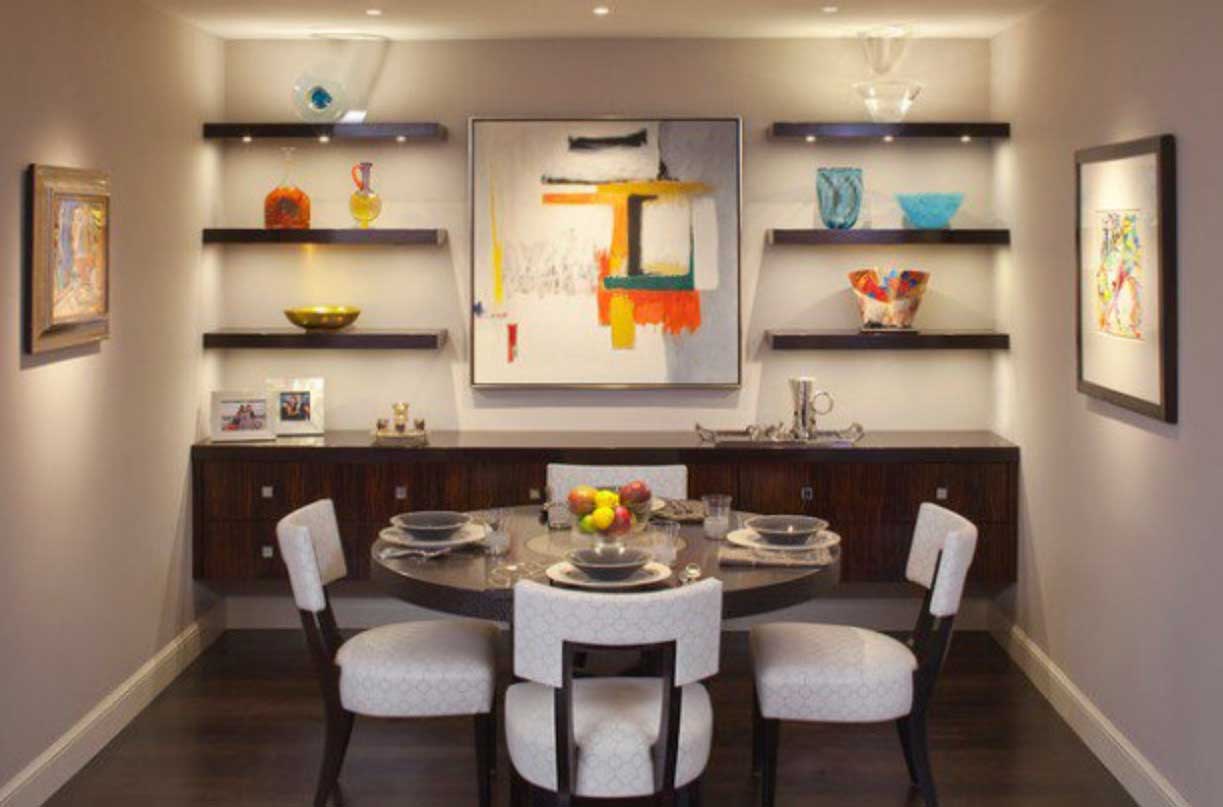 Dining room is one of the parts of a house that cannot be separated as it is the place where we enjoy our meal every day. Of course, every people would love to have a good dining room. But, some people often have a trouble in decorating their dining room. They confuse where to put their furniture and decorations especially if they have a small dining room which does not have too much space. Now, you do not need to worry anymore because we are already here to share you some small dining room ideas that can help you in creating a comfortable and good-looking dining room.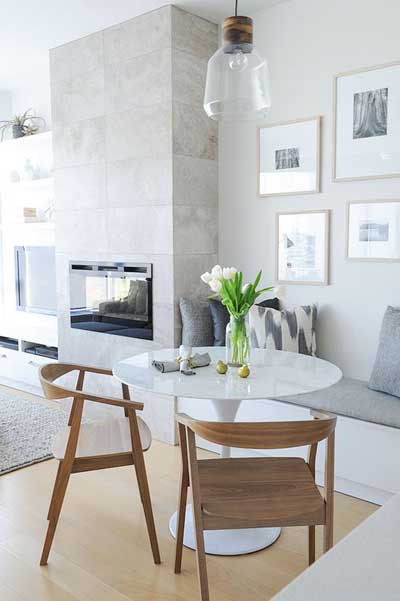 This dining room looks simple and fit enough for the people who have a small space. Here, we can see the dining room is placed in the corner of the room in order to save some space. The use of a small one-legged roundtable, two minimalist wooden chairs, and a bench which placed against the wall is really suitable to become your inspiration in decorating your dining room.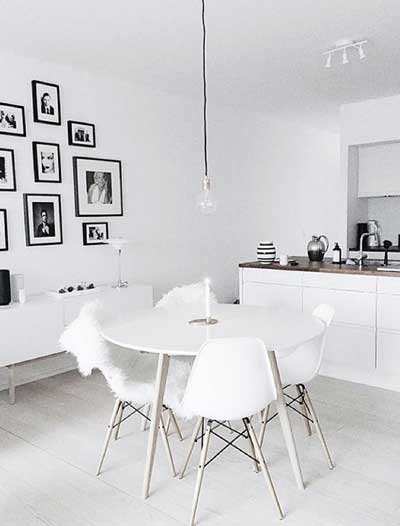 The next, we can place the dining table and chairs in the middle of the dining room. Using a small round table and four chairs is enough if there are not many people in our homes. We could place some counter table to decorate it and use a hanging bulb to make this design looks even more modern. Then, with a Scandinavian design which focuses on the simplicity and neutral color of white or grey as its main theme makes this dining room looks classy.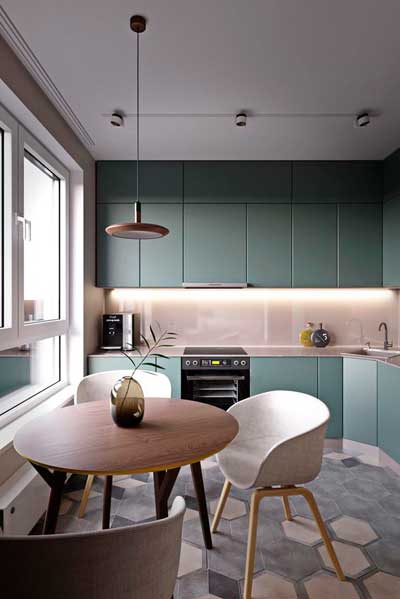 If you are living in an apartment, you can try to apply this dining room decor. As we know that living in an apartment is not like living in a house which can have a separated dining room and kitchen. An apartment cannot do that since it has a quite small space. But, we can outsmart it by placing the dining room in the kitchen like this. Place the dining table and chairs against the window could be a good idea as we can see the outside scenery while having a meal.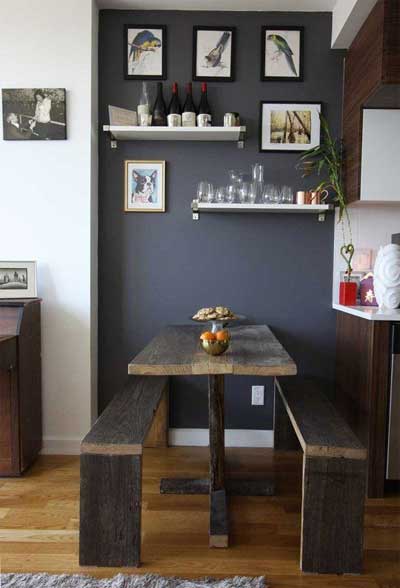 The dining room decor above uses a wooden table and a pair of wooden benches with an identic color. A dining room decor like this is really suitable for the people who live in an apartment and has a lot of family member inside of the apartment. With the benches, we can accommodate more people to eat the meal together. The decor also adjusted with the use of color of the room which uses the dominated by the brown color and mixes with the black and white color.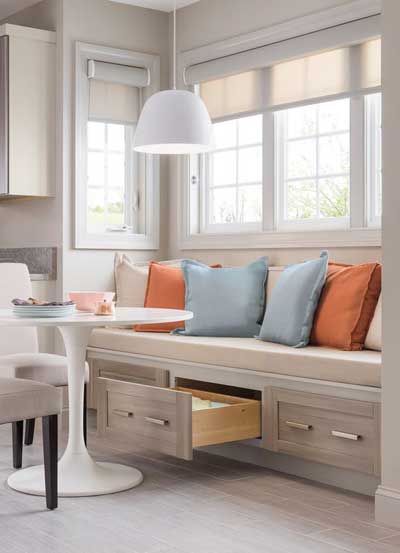 In order to save more space in your dining room, you can decorate it like the picture above. The use of small round table with two comfortable dining chairs and a bench with drawers are exactly a very good idea. The cozy pillows on the bench also will make your mealtime more enjoyable. And for the placement, placing your dining table near the window is the best as it will increase your mood and appetite.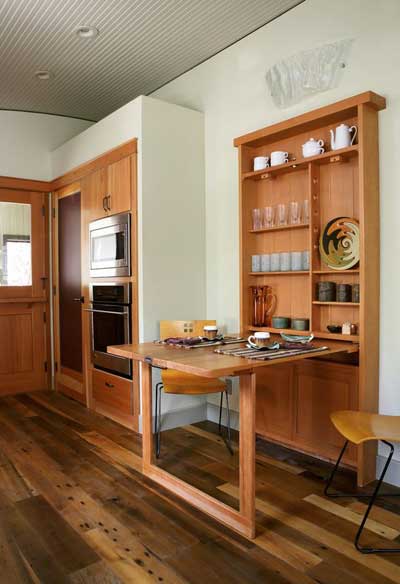 If you have a really small house or apartment which lead to no space available anymore to have a dining room, you can still have it by using a folding dining table like this. With this one, you can have a dining room when you want to eat your meal and fold it again to save the space in your house. The unique thing is that the dining table already become one with the shelf which will give a lot of benefits.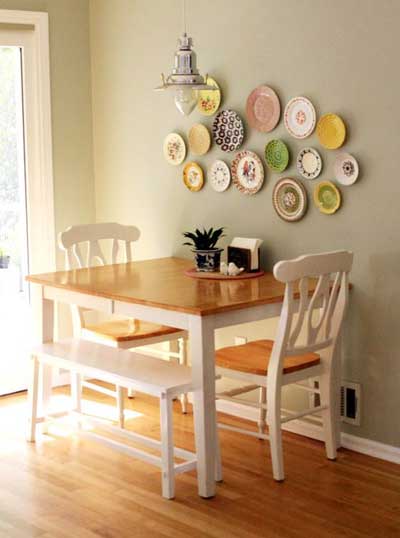 Now, we have arrived at the last dining room decor which has a gorgeous display. In this example, we can see the dining room decorated with a square wooden dining table, chairs, and bench. The use of color of this furniture is gorgeous as the combination of white and brown color matches perfectly. The hanging lamp, greenery, and the plates which placed on the wall also beautify the decor of this dining room although the overall display looks simple.
Final Words
So, there is no need to confuse anymore in decorating the dining room because we have shared some great decor that you can follow or become your inspiration. And if you still need more information about the dining room, you can simply check it out on our website Roohome.