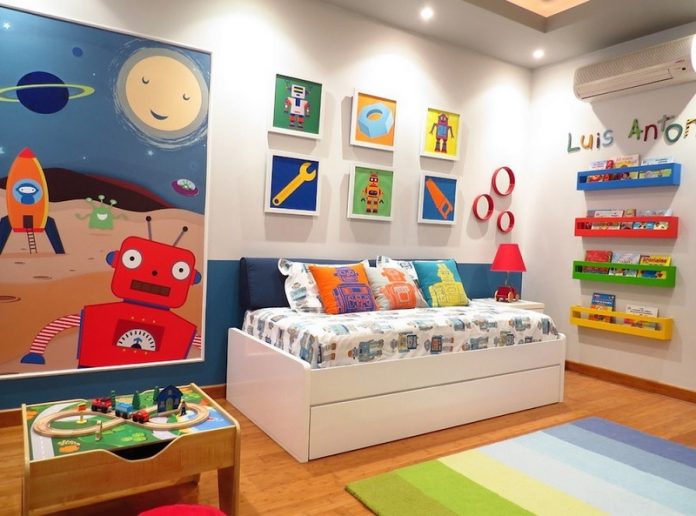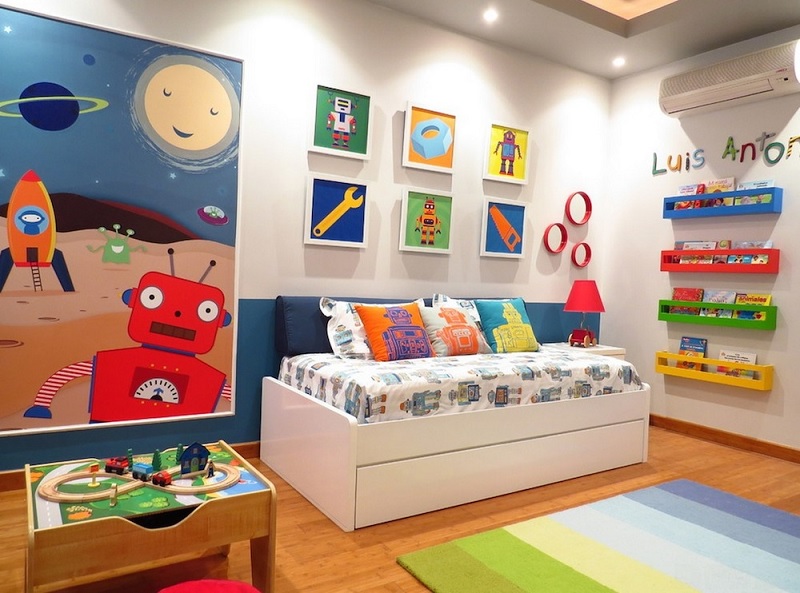 Keeping up with the preferences and dislikes of children can be quite tough. But as parents, you have to keep track of everything, be it their reluctance to do their homework or write the essay, or their unwillingness to eat veggies. The same thing is applicable when it comes to designing their room.
Considering your children will spend a substantial amount of time in their bedroom, as it's their personal space, to play, sleep or study. That's why it is crucial that the room reflects their personality. It should give off cozy vibes, fun, and stylish, so they will feel happy and positive spend as long as they're in their private space. Having said all that, now let's delve further into some great ideas for you to consider while offering your child's bedroom with a stylish upgrade.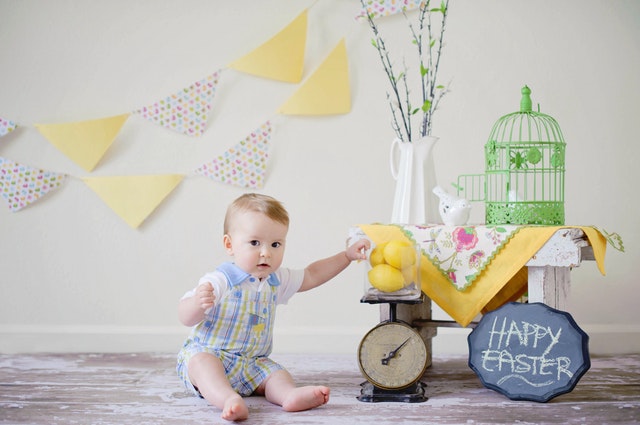 Be realistic with the decor
It will not be wise for you to decorate the room with kid-sized decor when you are aiming for the bedroom that will grow along with the little one. Sure, a race car bed or a princess-themed fairy tale-style bed looks great this year. But your children are likely to lose interest in them over time. Invest in durable and timeless pieces of furniture that will last long. For instance, you can even buy convertible cribs that can be turned into teen beds if required.
Accessories, Toys and Textiles
If you are designing a room or redecorating your house, it's always best to take a unique approach. So instead of treating the room as a whole unit, it's wise to divide it into different layers and then deal with each division individually. In case of decorating the kids' bedroom, the toys, accessories, and other fancy elements can be treated like the last pieces of the jigsaw puzzle. These items also allow you to revamp the look of the bedroom periodically without weighing down on your budget. For example, you can use some superhero-inspired bedding to a fairly sophisticated room to give a whimsical yet refreshing look.
Selecting a classy colour scheme
Having children around the house means, you invariably lose track of time. And as time passes by,the preferences of your little one change as well. How many times do you remember buying a present for your child, only to discover later that his/her latest interest changed and they took fancy to some other thing? Now decorating a kids room has a lot to do with these changing preferences as well.
To have a room that resonates with the kid as he/she grows up, it has to evolve with time. You can begin by using an elegant and sophisticated colour scheme that mainly comprises of neutral colours. Don't use more than two or three shades and also avoid using bright coloured paint in the room.
While most parents may think that minimal use of colours makes the kid's bedroom boring, But what it really does is present you with a blank canvas on which you can experiment as you like, without making it look too intimidating. A classy colour scheme does not mean that there would be a lack of colours. For instance, pink and white for a girls' bedroom or Blue and red for a boys' bedroom can both seem like great options.
Animal Prints and Geometric Patterns
When it comes to the design of your child's room, there has been a recurrent use of geometric patterns, quirky stripes and animal prints in recent times. This trend makes perfect sense, as these chic patterns provide the room with a playful look while also making sure that they look equally appealing when your child steps into teenage and subsequently adulthood down the line. Chevron patterns, stripes, and wallpaper with intricate prints are as much relevant in the adult world as they are for the children. It is this flexibility that keeps the room appealing to the child even as he/she grows up.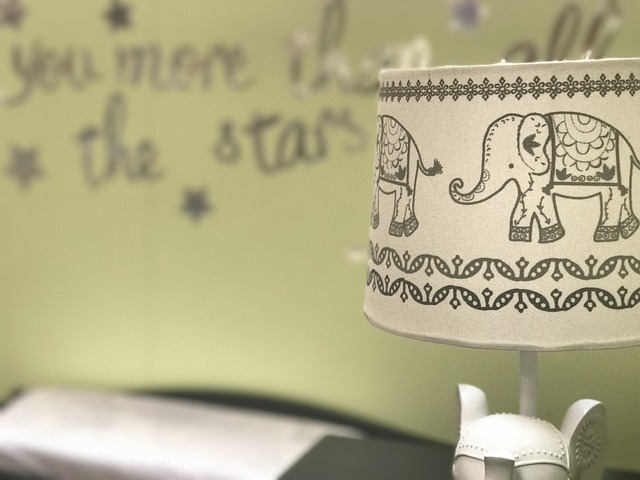 Offer a plethora of storage space to maintain proper organization
If there is one thing that a child's bedroom must contain, it has to be plenty of storage. Having enough storage in your child's room will allow you to keep it clean and organized. Consider installing toy chests, bookcases, and hampers, so they'll have a place to keep their cherished belongings.
Under-the-bed storage is also another no-brainer in a child's bedroom, as they will have enough space to store their toys and clothing. This way it will be easy for them to access their belongings as well. Whatever storage option you select ultimately, always ensure it is functional and at the same time fun. Also, you must ensure that it is the perfect fit for your little one's bedroom.
Select the Right Nighttime Lighting
Don't undermine the significance of the right kind of lighting in your child's bedroom. For instance, if you want your child to feel at ease and relaxed, you can include fairy lights to create a cozy ambiance. Task lighting either beside or above their bed could also allow your child to indulge in the habit of reading before bedtime.
Once they are done with their reading, they can switch off the task lighting and fall asleep under the soothing glow of the fairy lights, which will increase their comfort and will make them feel safe. Such a setup, is hence, ideal for children who feel uncomfortable with darkness around.
Improve the air quality of your house by including plants
There are multiple reasons why houseplants are a great addition to your child's bedroom. The biggest one of them is that it can boost the quality of air within a room, so naturally, it's good for your child's health, particularly if they suffer from asthma or any other respiratory disorder.
This way you can also teach your children how to care for the living organism, which will inculcate a sense of responsibility within them. Tell them that it is their responsibility to water the plant regularly to keep it alive and healthy. Plants can also contribute in terms of uplifting the look and feel of a bedroom and makes the room instantly vibrant.
Avoid using a carpet to keep away from stains
While a carpet might seem cozy under your child's feet, chances are the fabric will become a storehouse for stains and scents that can take away from their comfort and the design. That's why it would be wise for you to choose hardwood flooring that will definitely be more durable, as it can withstand leaking pens, paint spillages, and coloured chalk. If you want to involve more warmth into your child's bedroom, pick a colourful, and cozy rug that complements the décor and size of the room.
Select the perfect bed for your child's comfort
You need to carefully consider what your child will be comfortable with before heading to buy a bed for their room. While one single bed might be just perfect for them, it might put limitations when their friends come for a sleepover.
Now if you don't have a lot of space in your child's bedroom, you can consider adding bunk beds so that they have some empty space to accommodate their friends. Even when they will not have friends coming over, they can switch places to sleep each week.
Add floating shelves to display their belongings
Floating shelves can enhance the look and feel of your child's bedroom like nothing else, so it works in perfect harmony with the room. The kids can put their most prized possessions on the shelves, for example, their trophies and treasured collections.
A trophy shelf will also act as a visual reminder of their achievements even when they grow up, which would fuel their willingness to continue working harder and fulfil their goals. Every addition to the floating shelves will induce a sense of pride and satisfaction in your little ones.
Pay attention to the walls
The walls of your kid's bedroom should simply be adorned with paints, and you will have many options to experiment with in this case. Since walls are the most visible part of the room, you have the option of playing around with colours or any visual elements. The idea is to jazz things up considering your child will spend a better part of his/her days in the bedroom.
To spruce things up, you can use wall accessories like vinyl stickers, bunting, and hangings. Such things can instantly lift up even a neutral backdrop, and also makes it easy for you to change the décor as your child grows. The colourful décor will also contribute to awaken your child's creative side, which could prompt them to write, draw, paint, or read a good book.
Ceilings
Ceilings are most often the woefully undermined area of interior design. They are seldom experimented with, other than a fancy light fixture or two. However, a ceiling provides the scope to make a bold move where mistakes won't matter quite as much as those made on the floor or walls. You can hand accessories like a serenely floating cloud or sun and stars that at once look appealing and versatile. What's more, you can create these decorative pieces for the ceiling of your kid's bedroom on your own.
All these ideas when executed perfectly will make your child fall in love with his/her room, and you'd find them spending more time there.