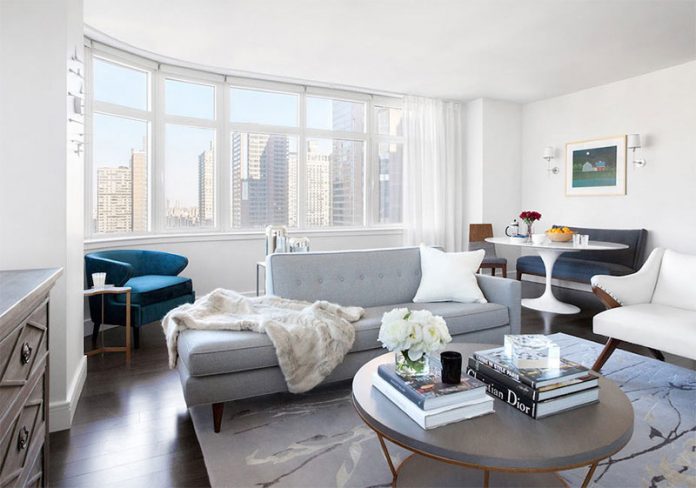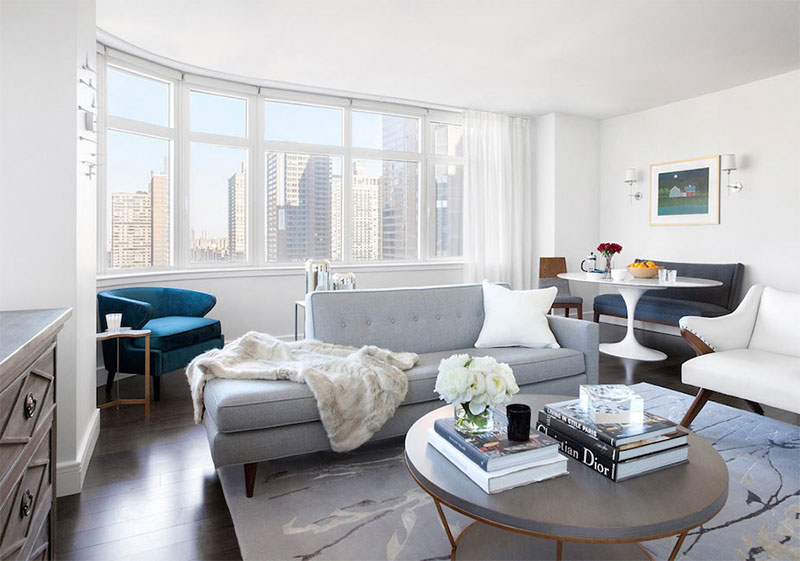 A living room goes by many names: the family room, an entertainment center, perhaps even a treacherous warzone over the remote control. What the space means to you probably depends on whether you have children, enjoy hosting guests, or believe that books make the best of friends.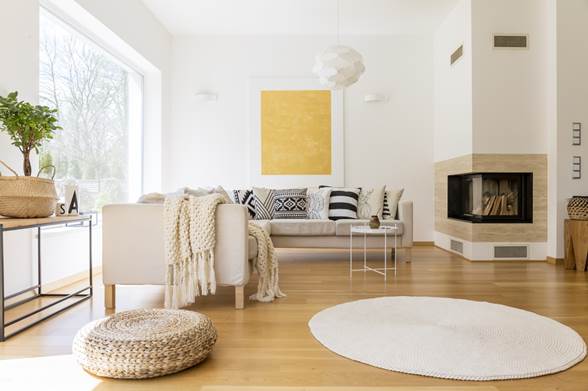 But no matter your lifestyle, one thing remains the same: the living room in your home should be cozy and comfortable. It is, after all, where you live and tend to spend the most time (we're discounting the bedroom on a technicality, since those eight hours are usually spent asleep). The living room should be where you and yours want to hang out—friends, family, distracted kids, preoccupied teens, fur babies, and book besties included.
It should be warm and inviting, neither cold nor austere, filled with conversation and laughter and convenience at your fingertips. Essentially, your goal is to create a space where people want to sit and park, but that, of course, is easier said than done. If you find yourself wishing everyone would spend more time in the life center of your home, here's how to get the job done.
Step #1: Start with the Seating
The fact of the matter is that no one will want to hang out in the living room if: A) the sofas are subpar; B) there's not enough space; or C) seating is too spread out to the point of feeling vastly empty and you can nearly hear yourself echo across the room.
Arrange the furniture in a fashion that encourages connection, but not too close for comfort. If you're working with a small living room, this can be challenging, but don't give up hope on account of square footage. A semi-circle setup does the trick nicely, as does a sectional that allows people to sit across from one another.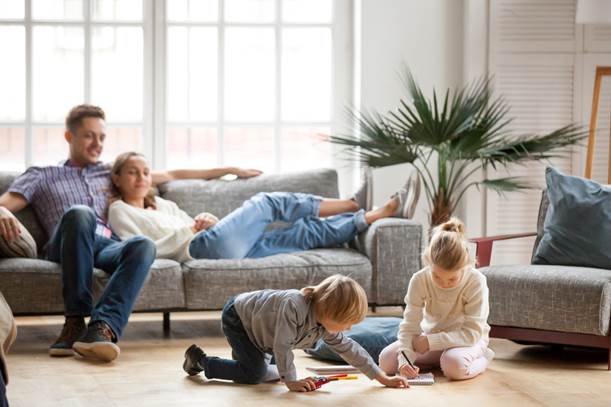 But it's important to be mindful of the furniture you choose. Too many homemakers treat their living room as a grand foyer—the space is pristinely beautiful, but a minimalist design doesn't exactly invite anyone in to sit and stay awhile. If that's the aesthetic you're after, leave the cold, hard metal at the entrance; instead, choose warmer pieces like those by Universal Furniture that can achieve a modern look without feeling too intimidating.
The couch should be comfortable with plenty of throw pillows to support storytelling, binge-watching, and game-playing. But be careful not to choose cushioning that's too soft and forces people to sink in—before you know it, they'll be staring at their phones even though they're glued to the couch.
Step #2: Establish a Center Point
In most cases, the focal point of a living room will be the television—but it doesn't have to be! A strategically placed coffee table can help draw everyone together, whether it's over a drink or a boardgame. Keep it low so that eyesight is unobstructed and anything you need is easily within arm's reach. Coasters can help make guests feel at home, and concealed drawers are handy for tight living quarters.
Step #3: Add the Right Accents
What makes you feel cozy? Maybe it's a relaxing blend of essential oils, or soft and ambient lighting that sets the mood. Couch queens might be all about fleece blankets, while others need an ottoman to give their feet a much-needed break.
There's no right answer regarding how to decorate a living room, but it's important to note that whatever accessories you choose can give off a distinct vibe. From dedicated man-cave to overrun playroom, the objects that fill space will either make people feel like they don't belong, or that they're warmly welcomed.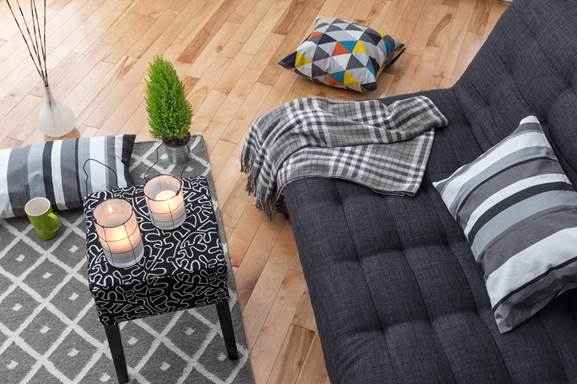 Step #4: Call in Reinforcements
Keep a few tricks up your sleeve that can make the living room feel more habitable. For example, a universal remote can dim the lighting and turn up the volume for movie night, preventing people from wandering astray when they go hit the light switch. If you regularly occupy the space with a shaggy, shedding friend, or terrorizing toddlers tend to take over, a Roomba can keep the floor effortlessly clean and allergy-free. Even an extension cord to charge phones can make people stay a little longer.
Tell the family it's game night, invite the neighbors to a viewing party, ask Bae to come Netflix and chill, or call the kitty to come curl up next to you. Whatever your version of company may be, you're sure to see the rewarding redesign pay off.