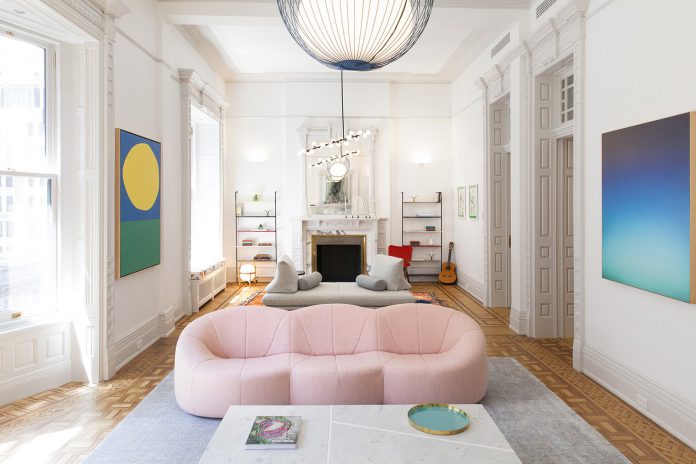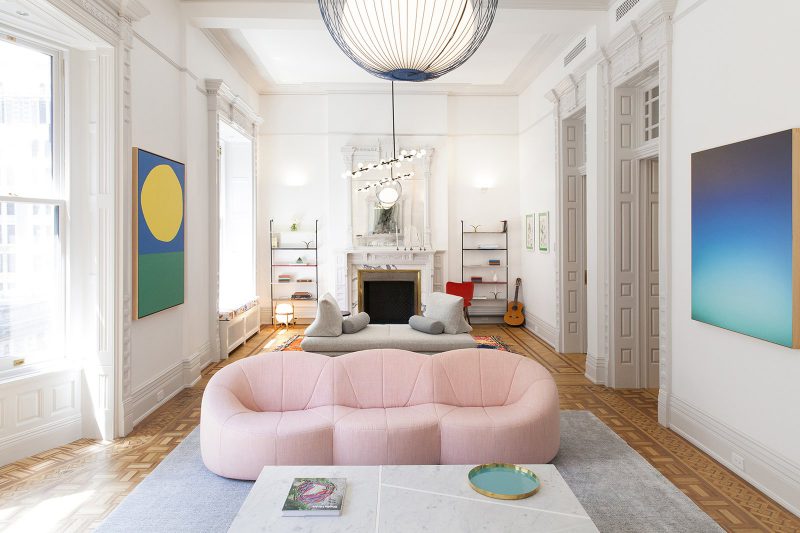 Bio: Jon is one half of Silkwood Traders, an eCommerce platform specialising in traditional Vietnamese lacquerware and dedicated to allowing everyone to own a piece of Vietnam's rich heritage.
Interior Design trends seem to change at breakneck speed. By the time one style has been implemented in Spring, it's over by Autumn.
However some design trends are made to last. Starting small, they quickly catch on and remain a go-to choice for homeowners, designers and renovators.
Throughout 2020 there have been a handful of styles that have dominated. If you're a homeowner with a keen eye for style you'll have noticed that washed, industrial greys have exploded in popularity, dominating bedrooms, living rooms and even dining rooms.
In addition, plush furniture, huge couches, deep rugs, and antique style furnishings like those of traditional Vietnamese lacquerware are also seeing a resurgence.
Let's check out what else has been on trend in 2020, and looks to remain that way into 2021.
1) Transitional Styles
In 2020 transitional styles have taken the shape of the varying shades of grey you'll have seen dominating Instagram home design feeds.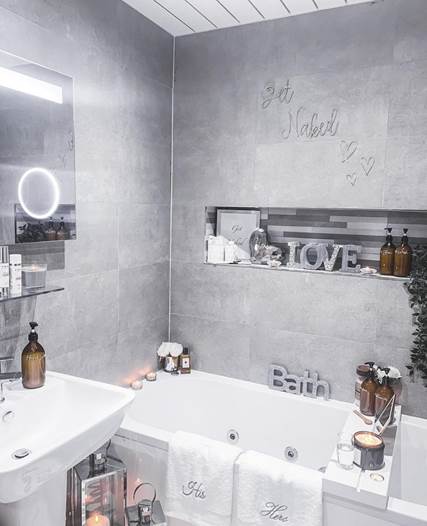 Transitional Style relates to the popular interior design style that mixes its influence with both modern and traditional design elements. The result is a space that doesn't identify too heavily with one style over another.
Transitional designs tend to incorporate modern elements like glass, or industrial colour schemes like greys and then pair these with luxurious or plush furnishings.
Most commonly, transitional design focuses mostly on neutral colour palettes, hence the shades of grey and beige that are appearing throughout most modern homes. Neutral shades create both calming and relaxing spaces that look stylish and sleek, yet remain warm and inviting.
2)  Huge, plush furnishings
As a continuation of transitional styles, plush furniture purchases are beginning to become the centrepieces of rooms.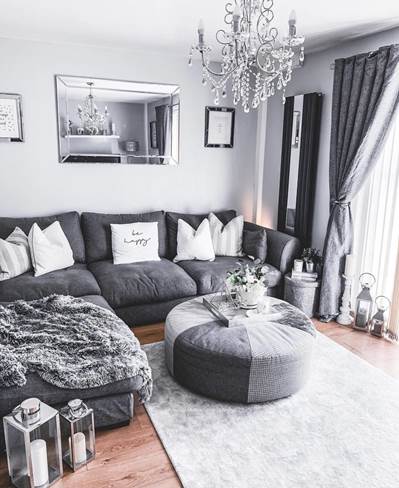 Most commonly, large lounging sofas called Modular Sofas are beginning to crop up in all kinds of shapes and styles. These pieces often fill a room, and contain an end section in which can be lounged out upon.
These sofas are often velvety smooth, and are mostly paired with fluffy cushions or contemporary cushion cases with either a minimalist pattern or common quote adorned across them. For the complete look, add a furry blanket or deep fluffy rug.
3)  Bohemian Styles
Bohemian styles are often bright, bold and colorful, alluding to the values of the lifestyle which promote following your heart and living happily and carefree. As we emerge from the unpredictableness and at times oppressiveness of 2020, 2021 styles are set to feature a much more optimistic outlook, encouraging us to make the most of each and every single day.
In their stylistic choices, Bohemian homes often include a mixture of vintage and globally inspired decor. These include furnishings and light fixtures, rugs and textiles like table runners and curtains, and unique items found in traditional flea markets or bazaars.
For furnishing choices, expect to see much more in the shape of eclectic styles. Floor pillows and Rattan furnishings that help to bring the outdoor, indoor are bound to feature. In the Bohemian style, anything goes as long as you like it.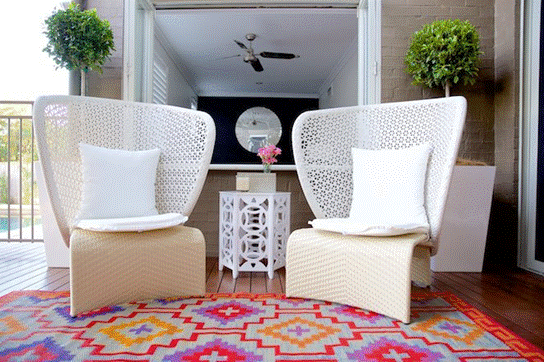 4)  Concealed Cabinets
The minimalist style has been one that has remained steadfast throughout decades. There's something incredibly chic and classy about seeing lots of space and not much clutter. Throughout 2020 this has been exacerbated by the use of concealed storage spaces, particularly cabinets in minimalist bedrooms and kitchens.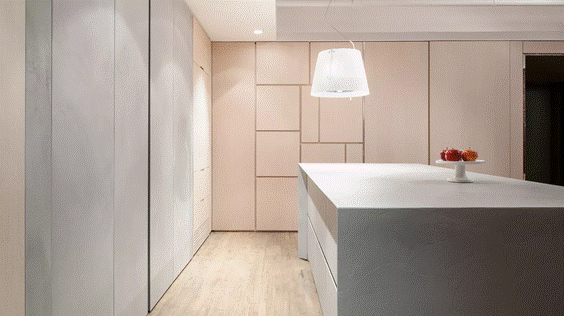 With more of us than ever both working and living inside our homes, we're seeking ways to make it all feel a bit more spacious.
Hence the rise in clean and minimalist kitchens and bedrooms. These designs convey minimal, sleek looks while keeping a classy sense of design and also offering much more breathing space. The hardware styles featured in the design emulate molded, geometric lines, which aim to create a tidy and calm visual effect.
5)  Sustainable Furnishings
With more emphasis on the protection of the planet, its people, natural habitats and wildlife, than ever before sustainability is seeing a rise in every industry. From fashion, to mechanics, and now in interior design.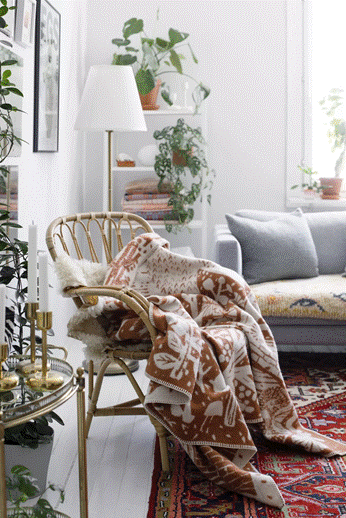 Sustainable furniture is now starting to take the shape of chairs, tables, cabinets and even ornaments made from recyclable materials or sourced ethically and sustainably.
To participate in this trend look for furniture that has been crafted from natural, sustainable materials that is sourced without causing harm to the environment around it (i.e: Not from a patch of rainforest that has been cleared deliberately). Woods like bamboo and timber all have low environmental footprints because they must be ready stamped with the FSC logo.
Further than that, look for furniture made locally to you. This reduces your environmental footprint by negating the need for carbon emissions used in the delivery of an item from abroad. In addition, hunt out materials made from recyclable materials such as rugs made from recycled plastic water bottles.
6)  Cottagecore
It wouldn't be an interior design blog without mentioning a trending topic continuing to gain traction: Cottagecore.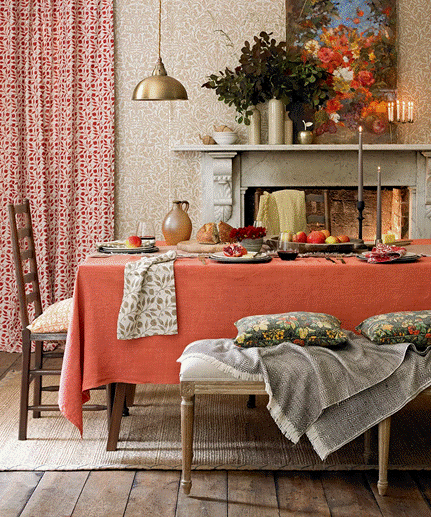 Crowned by Generation Z and referred to as a "subculture", cottagecore is an internet aesthetic that has slowly found roots in interior design. The concept celebrates rural life and minimalist, farmhouse furnishings.
Cottagecore primarily focuses on handmade, antique items like wicker furniture and farmhouse style ornaments. Its colour scheme varies between warm, rustic colours like reds into more muted and mellow colours like deep maroons and even a pastel daffodil yellow.
Cottagecore perfectly ties in with the sustainable movement too, as many of the furnishings and accents that complement its style are primarily handmade or recycled.
Conclusion:
We hope you've enjoyed our round up of the current on trend interior design themes. 2020 has brought about a lot of change, and interior design styles have changed to reflect this. As we enter into a New Year expect bright colours to take to the forefront as we all seek to remain optimistic and expand our living spaces.