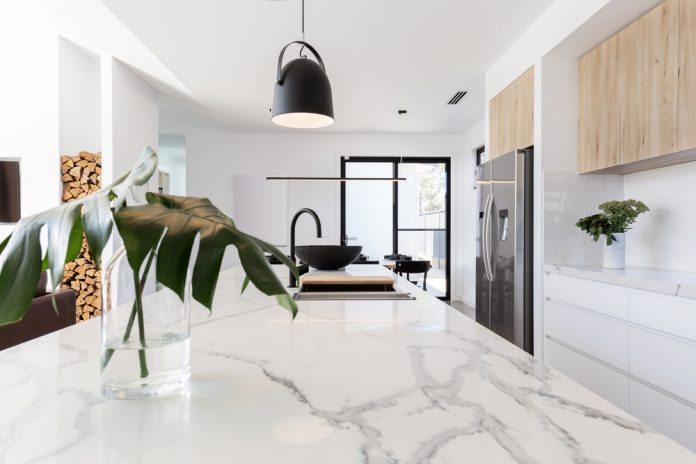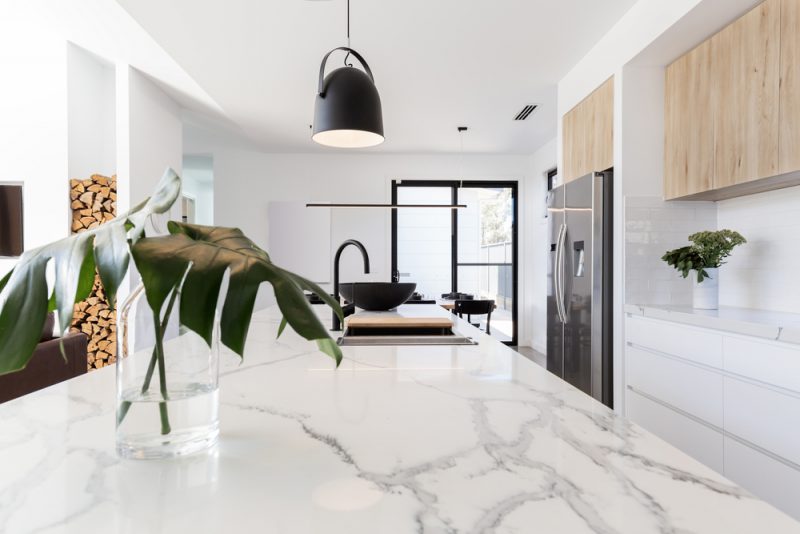 Are you looking to revamp your kitchen and turn it into the modern kitchen of your dreams? If so, this is the article for you. Kitchen trends come and go, and it is no surprise that many are often looking to inject some modern flair into a tired-looking kitchen. Today, we have a look at 5 easy ways to give your kitchen a modern feel without breaking the bank, so read on to find out more!
1. Update Your Appliances
Does your oven, toaster or microwave look like it belongs in the 20th century? If so, it just may be time to swap them out for newer models that will instantly transform the look of your kitchen. Many modern kitchens now feature themed appliances that match in colour and design, so opting for a stand mixer that matches your kettle, toaster and other appliances that are on show is a great way to spruce up your space. If you really want to go the extra mile, you could even consider purchasing a new refrigerator in a colour such as black, silver or gunmetal grey to really tie the space together.
2.   Swap Out Your Flooring
Flooring is an element in the kitchen that is often overlooked. The truth is that, if your kitchen has been laid down with old fashioned materials such as rolled vinyl or linoleum that are keeping you stuck in the 80s, one of the best ways to modernise your space is to swap out your flooring. Swapping your flooring out doesn't have to be an expensive task either — head to your local hardware store and purchase some wood, tile or stone flooring that you can easily install over a weekend. Not only will these materials improve your kitchen aesthetic, but they will also increase the value of your home and last you for many years to come.
3.   Introduce A Breakfast Bar
Breakfast bars have been incredibly popular in the last few years due to their modern look and functionality. By purchasing some stylish bar stools or chairs and placing them against your kitchen island, you'll be able to create a more functional space that also looks amazingly modern at the same time. Modern kitchens embrace the hustle and bustle of daily life, and nothing screams 2021 more than a versatile breakfast bar. Think of this as added seating that can be utilised by all members of the family for meals, food prep, homework or even some precious family time spent in the kitchen.
4.   Goodbye Clutter
When it comes to modern design, minimalism is king. If you're looking to transport your kitchen out of the past and into the present, we highly recommend decluttering. Is your countertop covered in random bits and bobs that don't belong in the kitchen? The first step is to ensure that your kitchen is a room that only contains items that belong in it. Say goodbye to that laptop, the stack of papers and the endless pile of magazines that seem to have made your kitchen countertop their home. Instead, replace these items with additions such as indoor plants and candles to create a cosy yet modern feel. Next up, it's time to utilise smart storage. By keeping all your items, pots, pans and utensils organised and hidden from plain sight, you instantly open up your kitchen space to create a roomier feel.
5.    Switch Up That Splashback
Is your splashback looking a little outdated and stuck in the wrong era? Then it may be time to switch up your splashback and upgrade to a more modern surface. Some incredibly popular options include a mirrored splashback, glass, laminate or even stylish tic-tac tiles that are inexpensive and incredibly easy to install. If you're going for more of a modern industrial look, options such as raw brick and natural stone are also very stylish and 21st century-looking. Whatever the case, choosing a new splashback that compliments your new flooring, appliances and other knick-knacks is the best way to complete your modern kitchen makeover.
_______
And there you have it – 5 incredibly easy and inexpensive ways to give your dated kitchen a more modern feel. By replacing or switching up some key elements in your kitchen, you'll find that turning it into the modern kitchen of your dreams is a lot easier than you had imagined.