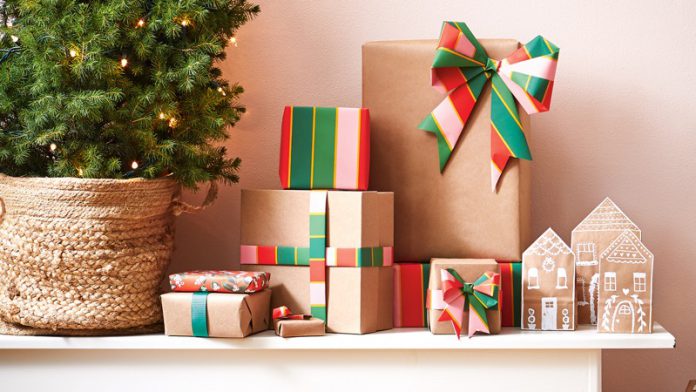 The holiday shopping season has arrived! And finding the perfect gift for that special someone can be exciting — but it can also deliver a lot of stress, along with the risk that the recipient might use a gift once or twice before forgetting about it altogether.
Thankfully, an excellent alternative exists: a magazine subscription! This really is the gift that keeps on giving, as it can provide an entire year's worth of entertainment and ideas. Below, we've highlighted a few of the best home decorating magazines to give as gifts for the avid DIY-er or the HGTV fanatic:
House Beautiful
For well over a century, House Beautiful has been the go-to publication for all things decorating. Chock full of DIY projects and creative ideas, this magazine will help loved ones let their personalities shine throughout their homes. How-to features and renovation tips should prove especially useful for anyone looking to take on major projects in the near future.
Elle Decor
Trendsetters love Elle Decor, which demonstrates that the home can be just as fashionable a setting as the runway. While various images and stories make this magazine a true visual feast, the most popular ones often involve tours of celebrity homes. Luxurious design dominates most issues, but many of the concepts on display are surprisingly accessible to the average homeowner.
Home Accents Today
The most dedicated interior design enthusiasts love to scour trade magazines for the most cutting-edge concepts. These detail-oriented readers will appreciate the sheer volume of information available in Home Accents Today. Although it's meant for designers and home accent buyers, this compendium provides insight for a variety of everyday individuals — especially those who desire an insider's look at the latest trends.
Cottages & Bungalows
Cottagecore is a big deal these days, but inspiration is by no means limited to Instagram and Pinterest. The beauty of the cottage lifestyle is best captured on the glossy pages of a magazine such as Cottages & Bungalows. This publication captures the best of this unique approach to architecture and design, complete with ideas for entertaining, gardening, and, of course, shopping.
Aspire Design And Home
Offering an intimate look into various unique lifestyles and journeys, Aspire Design And Home details, as its name suggests, aspirational living. Its stories provide glimpses of many varieties of interior decorating, proving that beauty can take several forms. This gift is ideal for anyone with a style that can be referred to as unique; recipients will feel validated in their original perspectives and motivated to continue taking inspiration from concepts that break with tradition.
Dwell
Offering a fresh take on interior design, this magazine includes stories on topics sometimes neglected in other publications. Tiny homes, for example, are regularly discussed, as are budget breakdowns that help readers optimize their spaces regardless of how much cash they have on hand. All resources integrate modern concepts that make Dwell one of the most relevant home design magazines available today.
There's a lot to love about the magazine subscriptions listed above. The home decor enthusiasts in your life will be thrilled to receive subscriptions — and you just might feel compelled to give yourself the gift of a magazine subscription as well.