Roohome.com – Paris, je t'aime! For you who is interested in France culture, this design might match for your small kid's room. Take a look how Tania Ahmed features one of her brilliant ideas in designing this room becomes colourful by using France scheme in it.
For this room, Tania Ahmed only focuses on pastel colors. She combines yellowish-brown color or beige with furniture that choosen by her. In this bedroom, we are able seeing an elegant of France scheme around the nursery. Firstly, she places a space for the bed. The color of the bed is very fit with the color on a whole wall. Above the bed, there is a bookshelf to make the room lively.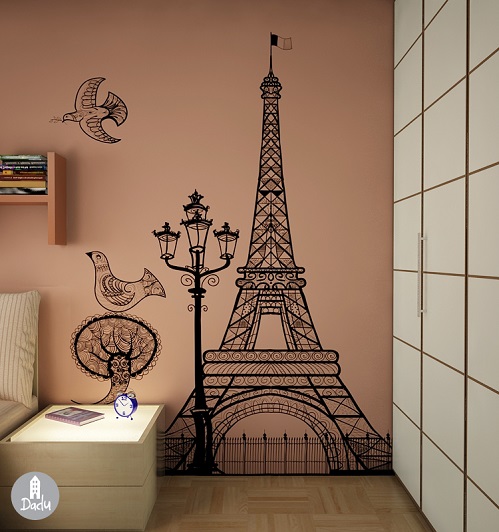 After seeing that one, there is a unique wallpaper which is pictured Eiffel Tower. Tania thinks to make the room more amazing and give the vibe of France scheme, she puts the wallpaper on the wall. Finally, we can see a small France in this room.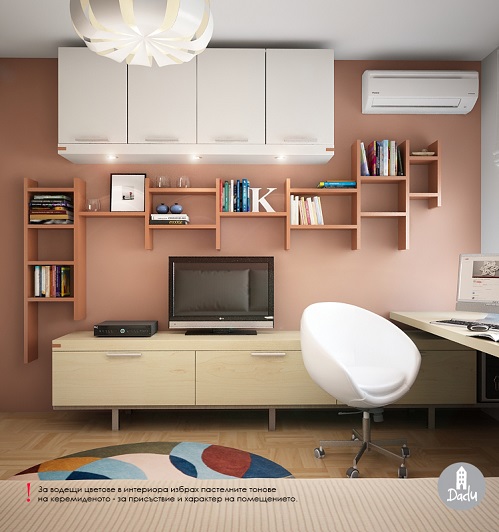 Across the bed space, there is television cabinetry that combined with another bookshelf above it. To make the room more efficient, she puts a white cabinetry above the wood bookshelf. Under the cabinetry, there are three lamps to make an amazing concept of France scheme more colorful. Do not forget, there is also a minimalist desk against the window.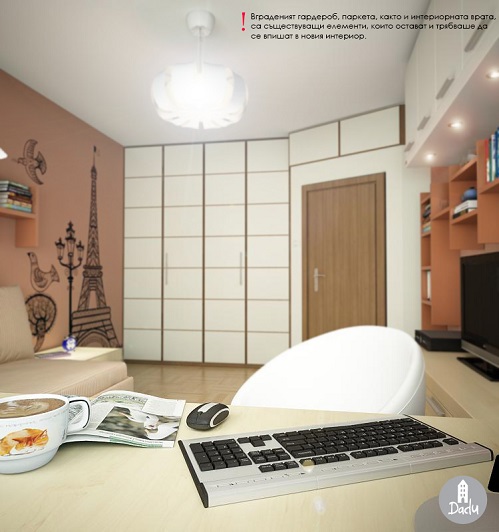 If we turn off the lamp, we will see a calm atmosphere in it due to the dark effect. Tania Ahmed chooses some small lamps to decorate the room. In the end, a cozy France scheme turns out.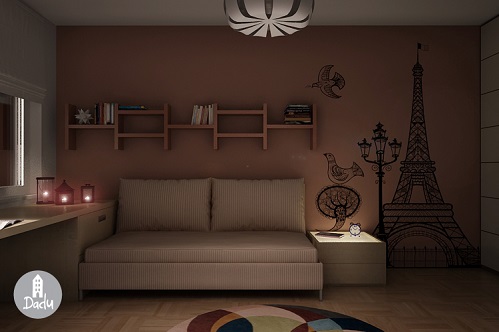 Why do not you pick other countries to apply it in your room? Or you can pick a sophisticated France scheme to bring romantic vibe like Paris in your small kid's room. Go and try it now!