Roohome.com – Simple design for home it does not mean that your home looks monotonous and not sophisticated. You can do the best arrangement which combines between sleek, simple, and stylish design into one interior. Like stylish simple home design concept design here, it will make your residence looks chic and sophisticated. Adjust also with a compatible color which can support your home design. Dasha Chevrole who has the best concept here, using a monochrome color to apply in this home. Take a look below how the chic home decor ideas look like!
Black and Gray Color for Stylish Open Plan Interior with Whimsical Decor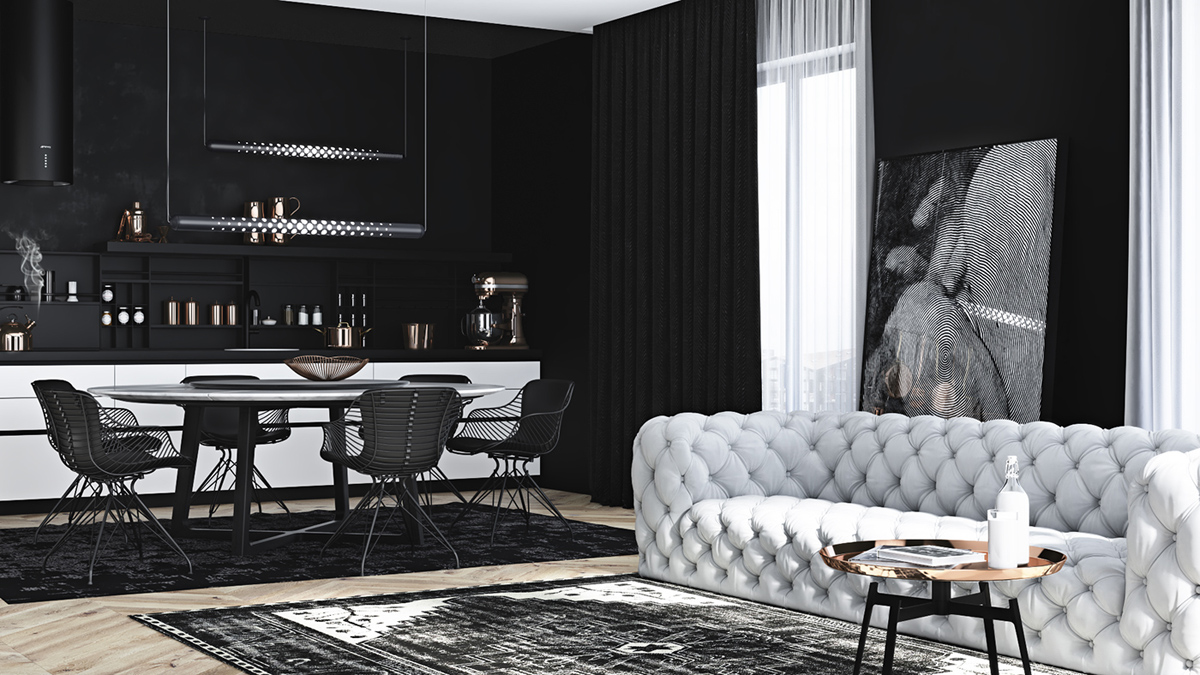 An open plan interior is great to apply for this home concept design. Complete with a modern and whimsical feature, it makes this space looks stylish.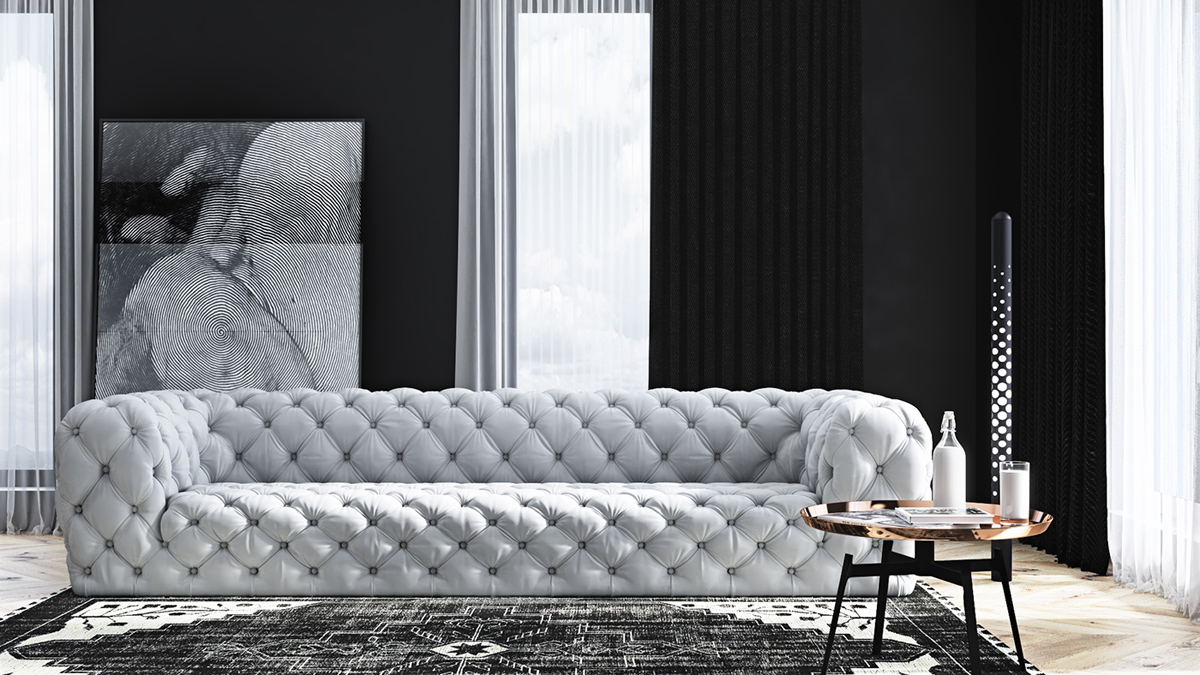 A tufted sofa with gray color and oversized shaped take a center stage for this living area. Gold small table coffee and tapestry are perfect to be added inside.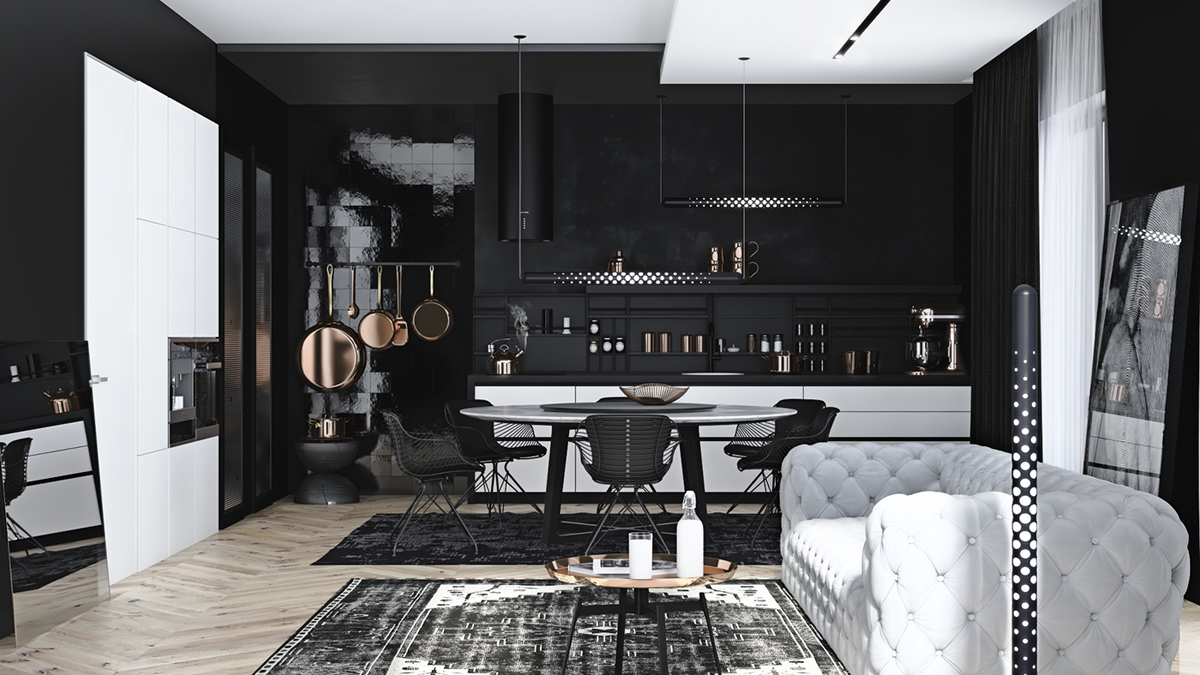 Chic home decor ideas become the main concept for decorating this home. Black, gray, and white color are compatible to be combined in this open plan living space. A whimsical feature and furniture that apply inside bring out a stylistic impression to this area. Because of mix and matched those ideas, your living room looks simple, sleek and keep stylish.
Monochrome Dining and Kitchen Design Ideas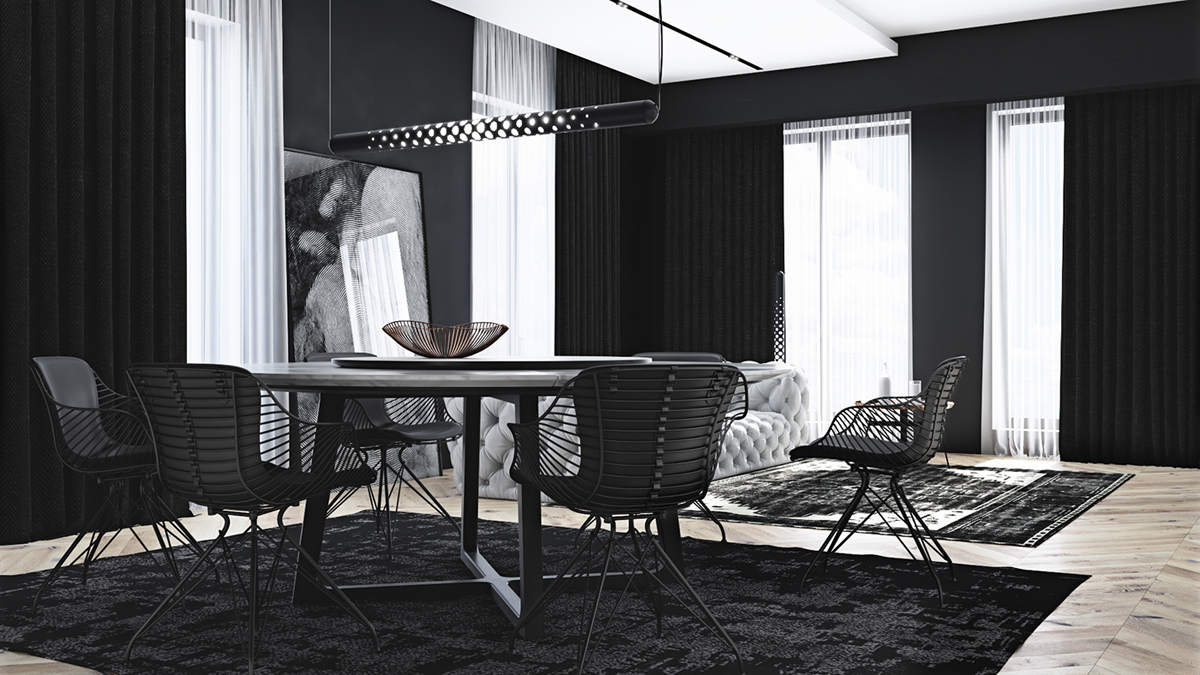 A black dining set with a black carpet could evoke a gothic and dramatic ambiance. Simple modern lighting that hanging on give a contemporary look inside.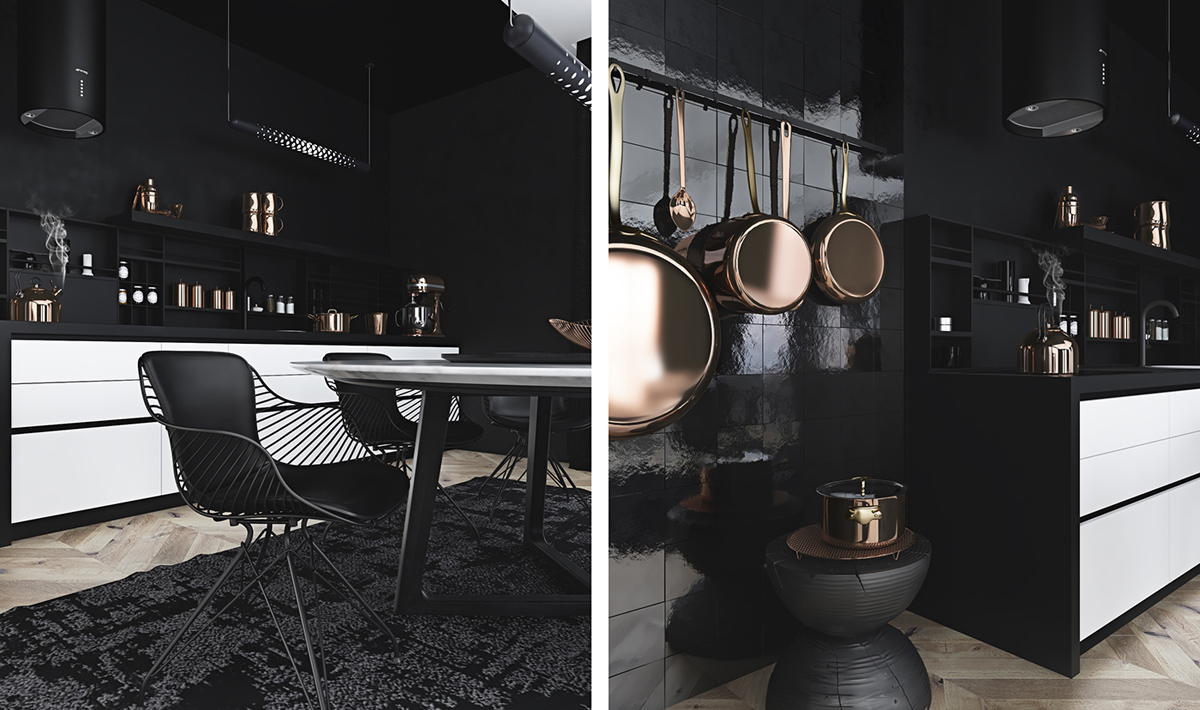 Copper kitchen accents for the ornaments in this kitchen fit perfectly with the black and white nuance that apply surrounds.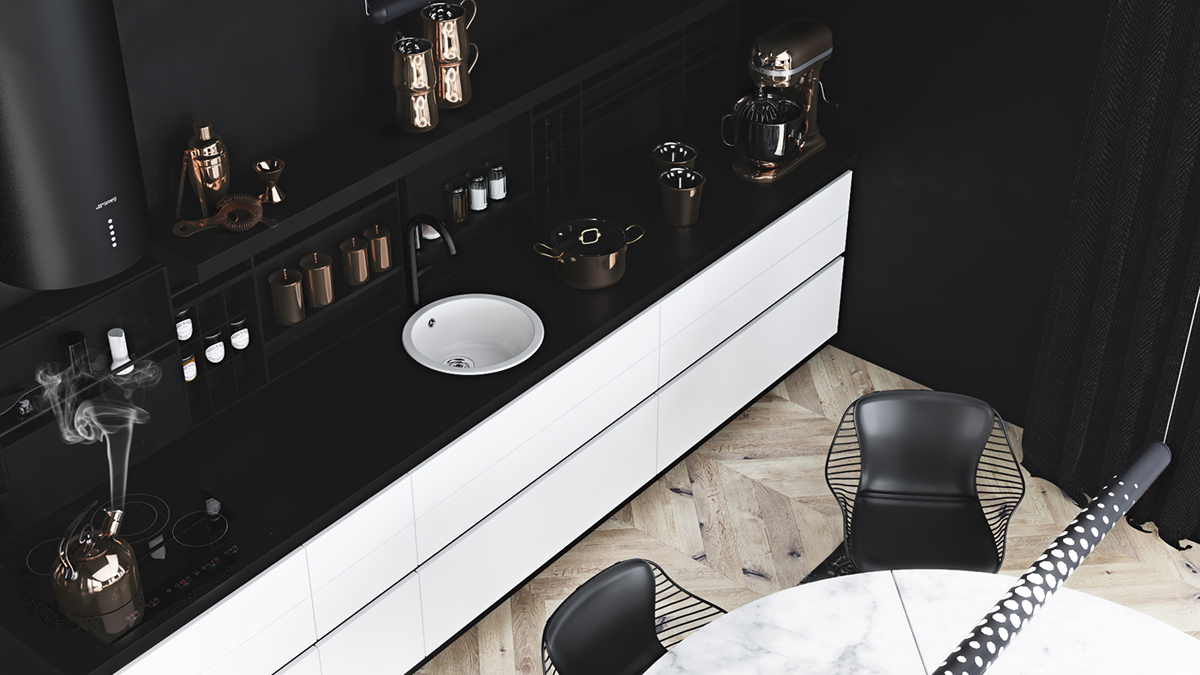 Black and white cabinets which brimming an old-fashion is suitable to adjust as the decoration for this kitchen space. Monochrome dining and kitchen here very fit with the stylish simple home design that the designer wants to create here.
Monochrome Theme for with Simple and Stylish Bedroom Ideas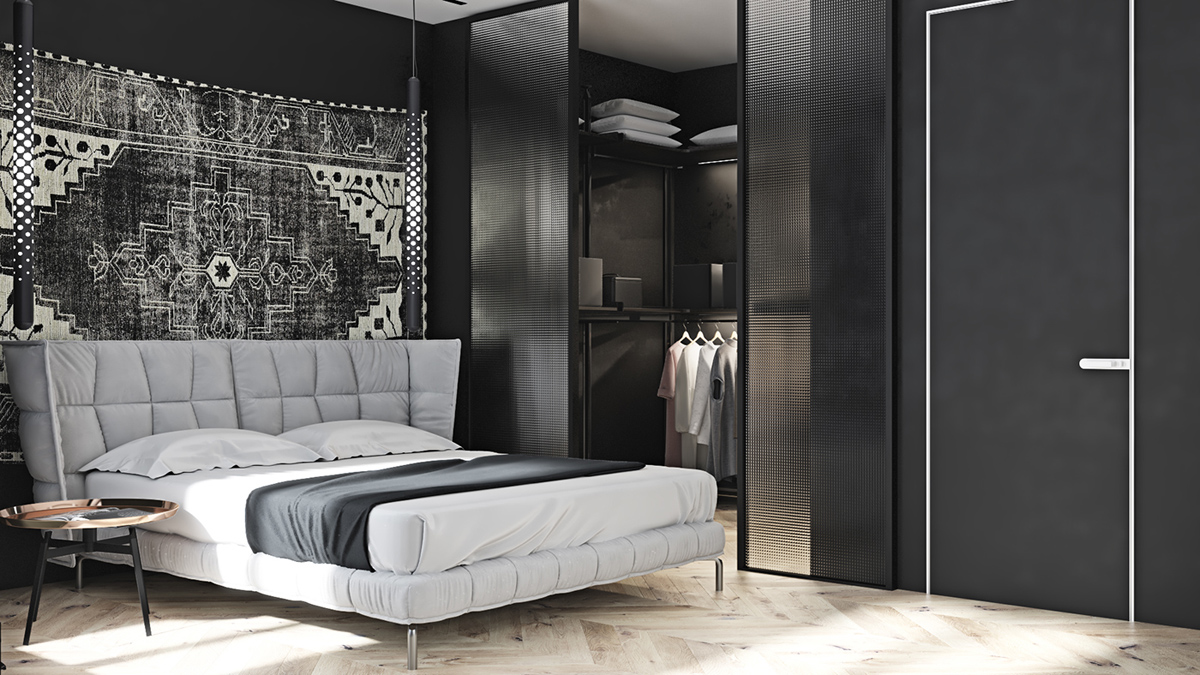 For the bedroom, gray and black color combination brings out a relax ambiance, unique and simple pattern of bed's headboard and hanging a tapestry on it makes this room visible more trendy.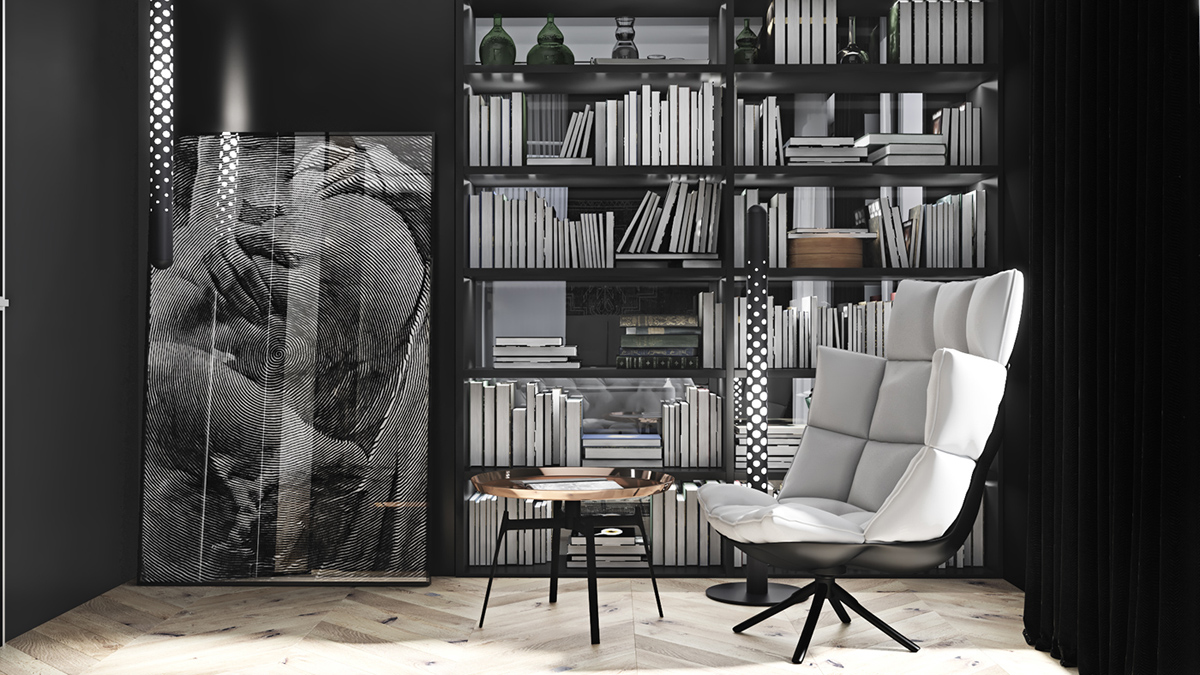 A mini library with black tile concept is so matching to this chic home decor ideas concept design. A simple artwork which added to this room bring out an aesthetic value and simple impression.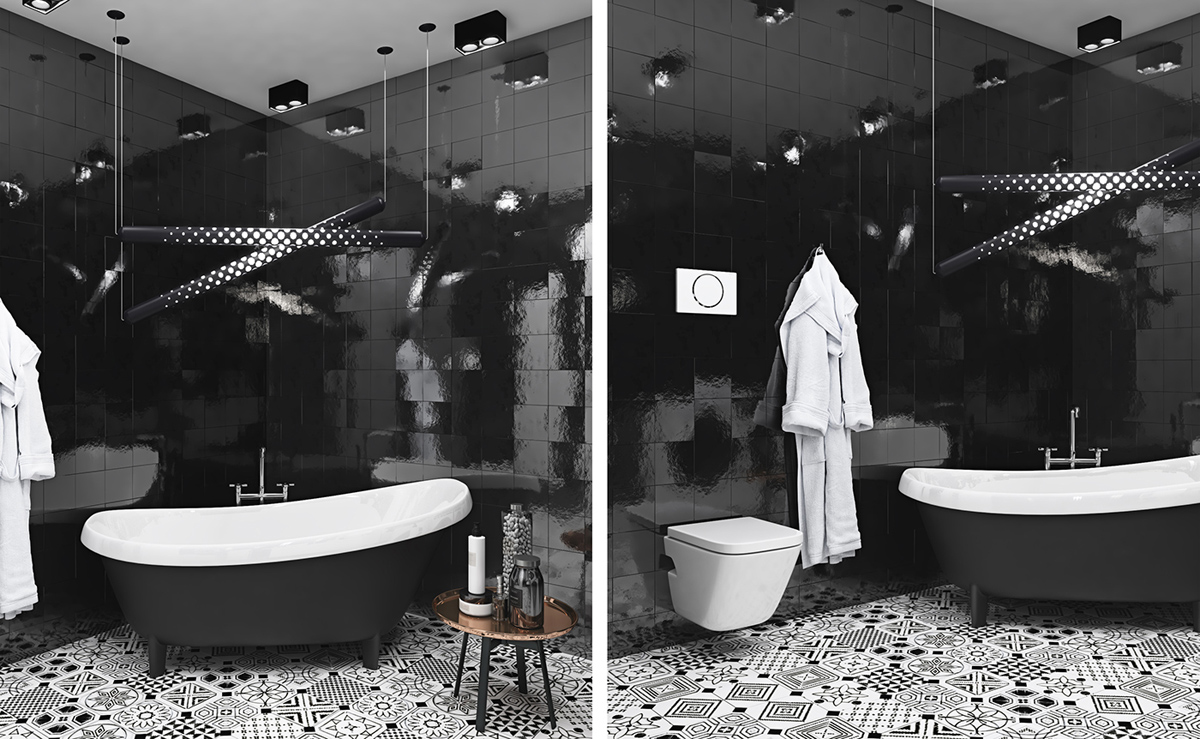 A monochrome theme is present to black tile designs that used for the wall. A white color accent here was applied for the furniture bathroom. A black and white tribal patterned that apply for the flooring bathroom design here make this space more remarkable. The stylish simple home design above is very recommended for you who are looking for a simple and chic concept.