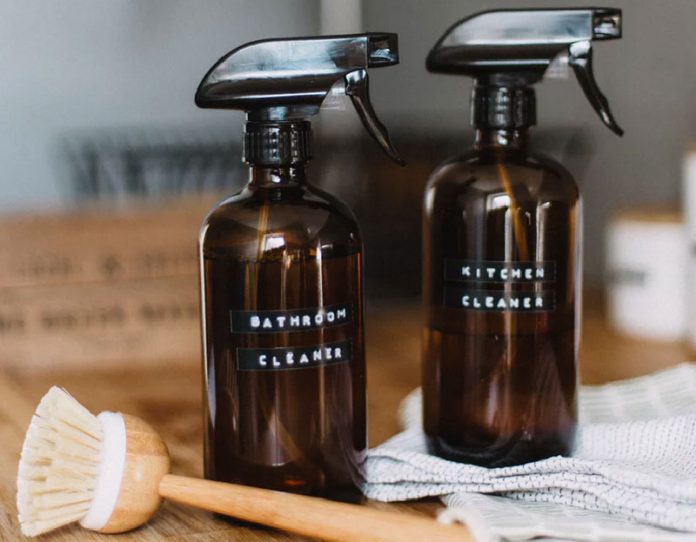 Other than the occasional tidying up here and there, when's the last time you remember actually doing a deep cleaning of your home? Be a smart home owner and don't wait until Spring to do your cleaning. Participating in the routine deep clean throughout your house is an essential part of maintaining your home. Doing a deep cleaning has a number of benefits that shouldn't be ignored.
If you live in a state like Texas, cleaning your home often can help offset the unbearable allergies during spring season. It saves you from the hassle of having to do a panicked and rushed clean of the rooms in the house before the in laws decide to pay a visit. It also will prevent finding that the value of your home has dropped significantly due to all the damages incurred. If you live in an apartment and aren't planning to live there forever, I'm going to take a guess and assume you'd like to get that hefty deposit you made to the leasing office back. Waiting on performing a thorough cleaning of your home can lead to messes and damages that are difficult to reverse after a point, so here's a simple checklist any apartment or homeowner should run through to prevent these pitfalls.
Windows
Windows are an area of the home that especially like to collect dust, and tend to end up being the home of your little, friendly neighborhood spider. Vacuum window sills and window tracks.
Couches and Chairs
After the last five movie nights, the bottom of your sofa cushions have probably become best friends with the month old popcorn you ate. Remove all the cushions of your couch to remove and lost food, stains, and pet hair that may be trapped inside. Get someone to help you temporarily move aside your couch and vacuum the spot for dust mites and food crumbs.
Carpets
Every room in your home should be vacuumed, and special attention should be paid to rugs and carpets. Check your floors for any stains that also need to be spot removed.
Bathroom
The bathroom is the one room in the home that should be a priority on your cleaning list. It's also the one room that is likely to develop mold. Mold removal should be of top concern, since mold can spread and become a major health concern. Other areas in the bathroom that deserve special attention are the toilet and the shower.
Garbage Cans
Don't wonder where that foul odor is coming from. We often forget to clean out where we put our trash, so wipe out and sanitize your garbage cans to keep odors in the kitchen from developing.
Wood
Wood flooring and furniture like reclaimed wood table tops can end up with water stains and damage. Using a mixture of vinegar, olive oil, and water can be used as a solution to clean and repolish wood floors.
Stovetop
The longer you wait to clean the stovetop, the more stubborn stains will become. Remove the pot grates and soak them in soapy, hot water. Some stovetops have a slide-out tray beneath the burners to catch food, so don't forget to clean these out. Use a soapy sponge to wipe down all stovetop surfaces, then finish it off with a clean, wet rag.
If at some point you decide that you've waited a little too long and the work is too much, don't fret. There are several types of cleaning services near you that will be able to help you handle this monstrous job.