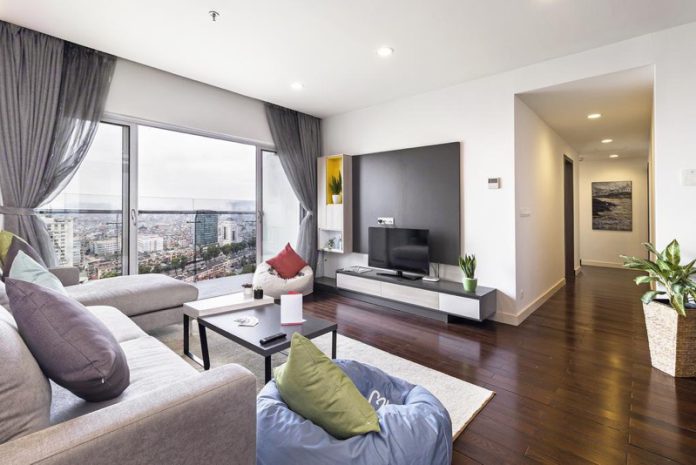 Any asset you possess is worth only as much as you can utilize it for profit. For example, you can refurbish an old apartment for Airbnb, and it can earn you a six-figure income per year. You can, at least, if you know how to turn it into a profitable Airbnb unit.
The whole process consists of creating an enjoyable rental space and marketing it to the guests. Even if you lack marketing experience, you can still profit with a nicely decorated and refurbished apartment.
Of course, before you go and buy new furniture, get your basics right. Proper preparation gives any endeavor a higher chance for success.
Legal and Financing
The first two issues you want to address are legal matters and financing. Depending on your geo-location, try to find about local:
Taxes
Licenses
Permits
Documentation
Some states require no permits, while others require a whole document stack to start a short-term rental business. Then, plan your financing. Again, you have two scenarios here, either you own real estate, or you have to rent it.
If you want to estimate profits, try to search for the best Airbnb profit calculator online. There are a bunch of these tools, and they can help you estimate the profitability of the rental.
However, if you own an apartment in a remote location, you still want to rent. For example, you could rent out the property you own and use that money to get a rental property. Here, your goal should be to:
Look for a competitive location
Get an affordable rental space
Invest less time and resources to refurbish it
Stack it up with amenities
Look for area perks for guests
Before settling for an apartment, discuss your business plan with the owners. Once you get them on board, it's time to examine the profitability of the rental.
Evaluate The Rental Property
Finding an owner that goes along with your business plan doesn't mean that you are ready to turn a profit. What's more important is to see if the apartment is profitable. And you can ascertain that by examining:
The overall state of the property
Amenities in the apartment
Decor
The overall price for refurbishing the apartment
At this point, it's all about crunching the numbers. Let's imagine that you can rent a spacious apartment for $2,000. And, you have to invest $1,000 for the total refurbishing of the apartment. The projected profit from Airbnb is $4,000, with 17% in taxes.
That means that in the first month, you net $1,000, which is $830 after taxes. In the second month, you are looking at earning $2,000. And after taxes, that is $1,660 per month. Finally, that means that your yearly income from Airbnb rental is $19,920 after taxes.
Now, you can use that money to lease several apartments. And if you have 5 or 6 rentals, you are in the six-figure income bracket. So you can do a lot if you know to spot a profitable apartment.
Refurbish
There are many things you can fix in the apartment. However, there are a few things that should draw your attention. These are:
Floors
Walls
Bathroom and kitchen tiles
Lighting
Clutter
Most refurbishing money should go into fixing floors and walls and replacing tiles. You can move almost anything in and from the apartment except these three things. Then, it's time to look at the lights. New lightbulbs or even light installations are inexpensive ways to improve the overall guest experience.
Now, it's time to declutter the apartment. Move all old stuff unless it looks vintage or adds to the aesthetic. Then, you can move on to the thing that makes guests book your apartment.
Decor
The decor is the essence of any Airbnb rental. If you compare two rentals at a competitive location, perks and amenities are almost identical. The decor of the rental is the deal-breaker in that situation. So, you really want to invest a lot of time researching decor.
If you want to simplify it, the decor is the overall aesthetic of the apartment. It's about details, items, and amenities you add together to make your apartment stand out. If you don't know anything about decor, browse popular rental apartments in your area and try to replicate their look. Some of the things that could improve your decor are:
Paintings
Plants
Books
Wall signs
Posters
Let's imagine that the location of your Airbnb rental is an urban area with a college nearby. Add classic movie posters, a wall sign that is a pop-culture reference, and plants to match the taste of the demographic. It's a simple hack that could make your booking rate skyrocket.
Amenities
Finally, you want to add as many amenities as possible. Your rental should have amenities such as:
Wi-Fi
SmartTv
Coffee maker
Towels
Air conditioning
Parking
Of course, the apartment should have a functional kitchen with plates, glasses, and cutlery. Then, there are location-specific amenities you can add. If your rental location is in a warm climate, then the outside patio could be a deal-breaker.
Imagine if your apartment has a patio, possibly with a pool. And, you have a wooden table where guests may host parties or fine dining events. Aside from the table, you want to add other amenities to improve the overall experience.
Here, research and browsing other Airbnb rentals in your area is your best bet. Find what works for others, and appropriate it for your rental apartment.
Market
The only thing left to do is to market the apartment. Go on and list your apartment on Airbnb. Also, find alternative local listings and list the rentals there. Here, the look of the apartment is crucial to the success of your marketing.
Professional photos make your rental more professional and impact the booking rate. Keep that in mind from the start. Set competitive prices, and you are ready to become an Airbnb property manager.
Find a Profitable Airbnb Unit
Again, research is key to this business model. Before you go and lease an apartment, try to find a decor style you want to replicate. Crunch the numbers, and then invest.
Sure, there is a chance to reach a six-figure income. But more than that, it's a rather exciting business you can bootstrap to success.